Meetings: Strategic Sourcing Methods in Today's Market Conditions
By Dawn McClure Senior Sourcing Manager, Experient | September 01, 2019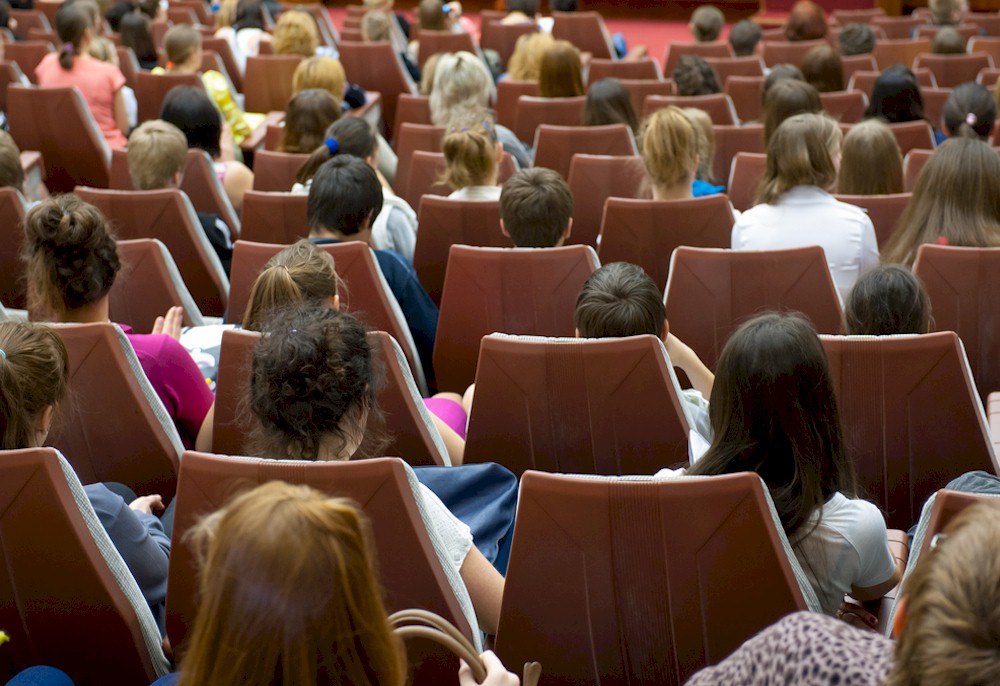 Current market conditions concern many of our planners when they are tasked to make decisions to select and confirm destinations for future meetings and events. Planners must navigate rising costs and limited availability in a sellers' market. While we have experienced the ramp up into this market for several years, numerous indicators are starting to point to a decline, or at least a correction, of market conditions soon.
Market conditions coupled with the anticipation of a changing marketplace make our planners pause and strategically plan on how they will obtain availability and the best value for their program when looking towards the future.
Year over year, our planners indicate they see little to no increase in their overall budget, yet they still must do more with no additional funding or resources. Keeping this in mind, we pride ourselves on making informed data driven decisions by following a systematic approach to securing the right destination. There is generally a cycle in sourcing the right venue to host your program, and at times, it can be lengthy due to current market conditions dictating numerous rounds of sourcing to find the right fit.
When we initiate a new RFP, we collaborate with the planner during a discovery phase where we learn the most important requirements our planners need to produce a successful show for their organization and their attendees. We understand market conditions have caused our supplier partners to be inundated with the number of RFP requests they receive. This increase causes them to leave many RFPs unanswered since they spend a tremendous amount of time following up on unqualified or incomplete leads.
As we collaborate with our planners to uncover their needs and wants, we craft a customized RFP, which targets these needs, refines specifications, and thoroughly informs our suppliers on every possible detail to help them quickly qualify the program. Adding historical data as it relates to food and beverage, room, and audio visual spend is also valuable. If the planner can only agree to a lower value of spend contractually, they are showcasing the total value the program brings to the venue by showing actualization numbers of previous programs.
This date helps planners increase their odds a supplier will review and bid on their program. We know revenue management teams are evaluating every opportunity to maximize profitability in all areas of their venue; we do our best to provide the information the Revenue team needs on the front end to craft a package, in collaboration with the sales team, which will deliver a win-win situation. The rise of electronic RFP's has taken much of the interpersonal interactions out of the RFP process.
Even though it is so much easier to use an electronic tool to capture data and responses, personal connections are imperative in this process. The foundation of your relationship starts with the RFP. This relationship is essential to the success in negotiation and other phases of the sourcing cycle. When we connect with our supplier partners and are transparent on the needs of the program, we have a much greater chance of the supplier understanding our asks and a stronger case for them to present to their revenue teams for consideration and acceptance.
Even with the enhancement of drafting the initial RFP, we are seeing an abundance of supplier responses with lack of availability and rates which exceed the planners' perimeters in first tier destinations. We know rates, availability, and terms are all driven by supply and demand and if we are not targeting a need period for the destination these hurdles are common. Yet, the planners' review of data driven insights analyzing attendee behavior can often indicate the need to still meet in these destinations.
The importance of this attendee behavior makes our planners value meeting in these first tier destinations for the success of their program. When this is a top consideration, the planner must become more creative to find a way to partner with these destinations to make their program work. This often requires flexibility on the part of the planner and as we see venue terms and conditions tighten based on the market conditions the planners may have to assume greater risk when contracting into one of these destinations.
The top strategies we see emerging from planners to confirm first tier destinations are:
Longer lead times – sourcing programs further into the future
Shorten programs and combine meetings
Re-work meeting space to fit within space available
Partner with suppliers on multi-year bookings for additional value
What happens when a program can't adopt one of the strategies above? Many decisions come down from committees that dictate the program dates, when decisions can be made, or possibly our client has reviewed historical data showing attendee resistance with higher guestroom rates and costs. With these programs, we are seeing an emergence in second and third tier destinations eager to earn the business of our planners.
In recent months, our planners have seen Minneapolis, Minnesota, Louisville, Kentucky, and Columbus, Ohio top their emerging markets for meetings. These destinations have been adding inventory and revitalizing as the market has been ramping up and now provide a significant amount of the amenities we used to only experience in first tier destinations making them great values for our planners programs. We are seeing enhanced incentives and creativity from second and third tier destinations that show the willingness to partner with these programs and many of our planners excited to partner with these new destinations and showcase a new attendee experience.
In any destination, working with future unknowns is truly tough. The most common area for this challenge is with guestroom rate. We are seeing hotels propose present day rates with escalators of 5% - 6% year over year growth. The Unites States Bureau of Labor and Statistics Consumer Price Index only saw a 2.4% increase from 2018 – 2019. The Consumer Price Index (CPI) is a measure of the average change over time in the prices paid by urban consumers for a market basket of consumer goods and services.
While hospitality partners argue their market is different from that of a consumer good, consumers are the attendees for meetings and events. If the average attendee is seeing less than a 3% increase in the cost of goods, one could believe they would have the same expectation of the cost of a hotel room. This 5% - 6% increase expectation is extremely high and may lead to the decline in attendance at meeting and events where attendees pay on their own to be there.
Furthermore, the economic outlook for the future is not strong. When we are adopting strategies mentioned above such as sourcing a program further out we must consider if the planner is setting the program up for failure by agreeing to todays rates with excessive escalations. This is an area where planners should try to work with suppliers to plan for the unknown in the economy and see where an agreeable solution could be implemented if the market growth is not where the supplier is anticipating when the program actualizes.
The current market impacts more than just rates and availability. Planners should be thinking about all of the cost areas for their programs when selecting a destination for their program. Our clients are feeling the impact to their programs bottom lines with drastic increases in catering costs, food and beverage service charges, and audiovisual charges. We must be mindful of things that planners historically would not have even considered such as fees to plug an item into an existing electrical outlet in a meeting room even if a power drop is not required.
Suppliers have seen the impact revenue streams from their preferred in-house partners drive to their bottom lines and have come up with stricter policies that make outsourcing additional providers cost prohibitive for the service so that they can capture more business in house. Furthermore, outsourcing many of these items are often prohibited by the venue and the planner needs to strategically look at these fees at the proposal stage to understand the overall impact these additional items can have on the program.
What strategies can be implemented to set your program up for success but also to build long term partnerships with suppliers as the economy moves forward into an unknown marketplace?
Here are some key items to focus on:
Start the process off understanding the needs of your program and know the top items of importance to the program success.
Build a strong RFP and know the value your program brings to a supplier.
If you are unable to obtain availability in your preferred first tier destination, do not be hesitant to explore second and third tier destinations, their new offerings and revitalizations may surprise you and creative incentive offers to earn your business can impact your bottom line.
Know that the strong market today and strong guestroom rates do not dictate the market conditions of the future. Work with your supplier partners on escalations and economic conditions clauses to try and keep your program intact in any uncertain circumstances. Competitive market rates keep attendees booking within the block and work towards the benefit of the planner and supplier.
Be mindful of all the areas of revenue for a supplier and work to limit these costs from the contract phase so there are no surprises during the planning and execution phase.
Conduct market research on your attendees post event and even to the attendees that you may have captured in the past but did not attend this program. Find out what they like, dislike, and what their hesitations may be about returning.
We've heard it time and time again, face to face meetings are invaluable to your business no matter the industry. Human interactions spark innovation and ideas to lead the way for business to thrive. Regardless of the uncertainty of the market outlook the need to connect with others will still be there. The actions that planners take today to mitigate risk and strategize for future meetings will harness the success of their business as the market prepares for new outlooks that remain undefined.
HotelExecutive retains the copyright to the articles published in the Hotel Business Review. Articles cannot be republished without prior written consent by HotelExecutive.