Developing Revenue Strategies that Maximize Profit
By Kell Sloan General Manager, Fairfield Inn & Suites Moncton NB | October 06, 2019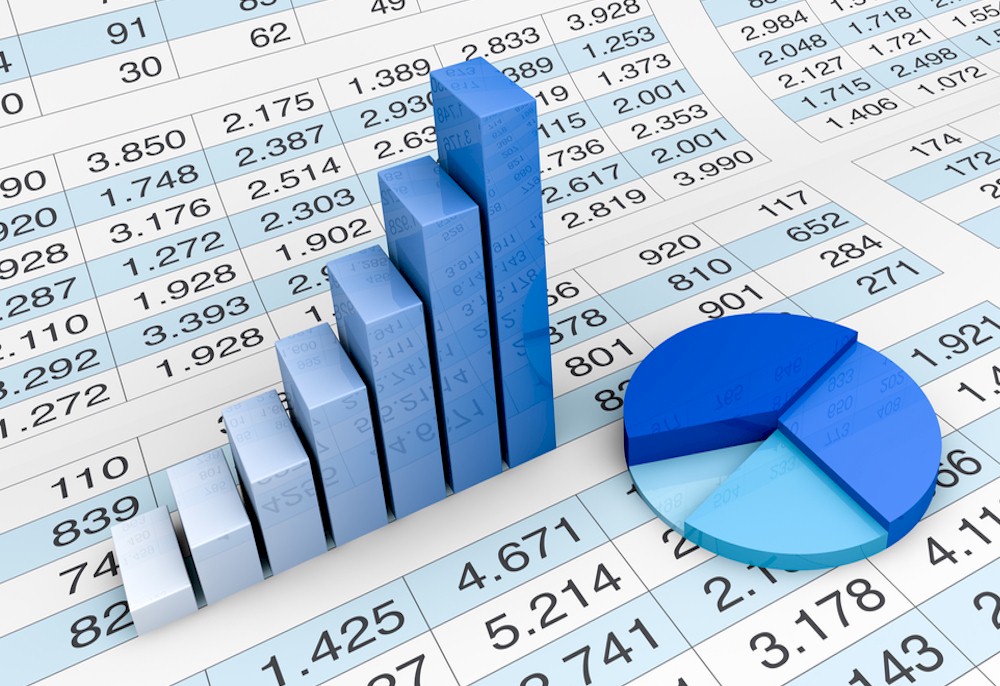 The primary goal of every hotel general manager may appear to be relatively straight forward: make as much money as possible for the property owners and investors. But for an individual hotel to be successful long-term, there needs to a balance between the goal of making money with the requirement of acquiring and retaining customers. These two motivations are the fundamental difference between profit and revenue optimization and illustrate the difficulty inherent in choosing an appropriate revenue strategy that meets the demands of customers and ownership alike.
For many general managers and revenue managers, success has often been based on a simple formula: sell more rooms at the highest price possible. As a revenue management approach, it may be a simplistic formula, but the sentiment is spot-on. Room nights are a highly perishable good, so it's crucial to sell as many rooms for the highest rate possible before they cease to have value.
Advances in technology and marketing have added several layers of nuance and complexity to the simplistic revenue management definition: now the goal is to find a way to sell real-time, the right product (available inventory broken down into room types) via the right distribution channel (Global Distribution System, Merchant Website, Brand.com Central Reservation Offices, Walk-In's, Direct Contact with Property, etc.) to the right customer or in some cases, any customer willing to pay the nightly rate. Thus, a property's revenue strategy dictates that the hotel should do whatever is required to sell as much of its room inventory at as high a rate as possible.
Then there is discounting. And for many of us, there's the rub. At one time or another, we have all had to deal with a competitor that discounts and cannibalizes the market, dropping prices in an attempt to build occupancy. After sticking pins in voodoo dolls fashioned in the likeness of the offending general manager, the question for me has always been, "how are they making any profit?" Making a profit requires a hotel to sell its products and services at the highest possible profit margin, which can only be made by either reducing costs or increasing prices.
Revenue vs. Profits
In contrast to making a profit, driving revenues often involves reducing prices to increase the total number of room nights sold. While discounting can generate sales, and sales are the first step toward creating profit: there is no guarantee that an increase in sales volume correlates to an eventual increase in profits. For example, there is an adage that a sales manager can sell out a hotel every night of the year. For a $1 per room night.
Given the direct and indirect costs of operating a hotel, it may be difficult to understand why a property would possibly operate at either at a break-even point or loss to increase occupancy. When hotels sell their rooms at or below costs, they are banking on maintaining a revenue stream that keeps them in business or denies other competitors guests. Receivership often shows the inherent flaws in this approach.
When it comes to running a limited service hotel, optimizing room revenue and profits are two different but fundamental objectives. Hotels must often choose to focus on developing either revenue or profit, but typically cannot do both simultaneously. Revenue measures the amount of income a hotel generates through sales of its products and services, while profit measures the income remaining after costs, expenses and taxes are deducted.
Understanding Revenue Optimization
Many of us track revenues on a daily basis, either through the Property Management System or excel spreadsheets in columns that include data such as nightly Occupancy rate, Average Daily Rate (ADR) and revenue. While the total revenue column is always very nice to look at, it's ADR that shows how much revenue is made per room every night: the higher, the better. All three metrics, Occupancy, ADR and revenues can be easily measured against a hotel's historical performance and compared against other hotel's in the competitive set, giving sales managers and gm's something to brag or whine about during performance calls and evaluations.
Starting at ADR, it's a simple step to start measuring revenue per available room (RevPAR), which has been the historic gold standard by which not only the health of a property is measured but the entire industry. RevPAR is calculated by multiplying a hotel's average daily room rate by its occupancy rate. For example, if a hotel has a total of 80 rooms, with an average occupancy rate of 67% and an ADR of $110 a night, the hotel general manager can calculate the RevPAR as follows:
RevPAR = ADR x Occupancy % = ($110 per night x 67%) = $73.70
The hotel's RevPAR is calculated on a per room basis and is $73.70 per day. As this calculation only accounts for room revenues, it provides a reasonably accurate big picture view for limited - service hotels only.
Like limited-service properties, select-service, full-service and resorts earn the majority of their revenues from room rents but often have other revenue and profit centers that add to their overall revenue streams. For example, food and beverage outlets, conference and banqueting, waterparks, golf courses and spas among many other amenities that the hotel can potentially derive revenue. It wouldn't be fun unless there was a metric to measure so the total revenue per available room or TRevPAR is the ratio of a property's revenue relative to its number of available rooms. TRevPAR is a great way to account for all departmental revenues, not just those derived from room night sales and comes into its own with properties that have multiple revenue sources.
Understanding Profit
Regardless of whether we are using RevPAR or TRevPAR as a performance measure, what revenue does not do is take into consideration the costs necessary to produce or market the hotel's products and services, so it's not a true representation of profit.
Profit is the amount of value that remains after business expenses incurred are subtracted from the amount of revenue the hotel produced. While we typically think of this as cash in the bank, profit can also be defined as a decrease in liabilities, an increase in assets, or an increase in the owners' equity in the property.
Why GOPPAR Should Be the Ultimate Measure Of Success
At the property-level, it can be easy to forget that hotels are investments and the long-term strategy of any business is to make profit. Making profit is why investors build hotels. GOPPAR or gross operating profit per available room takes RevPAR a large step forward as an efficiency metric because it calculates profit per room. The calculation is below:
GOPPAR = Gross Operating Profit /#of Rooms Available in a Period
As a measure of financial performance, GOPPAR is an effective way to look at a hotel's performance and make adjustments that not only achieve top-line results but affect the bottom-line as well. GOP or gross operating profit on its own is a useful key performance indicator (KPI) as it focuses on the hotels profits after subtracting all operating expenses.
GOP = Gross Operating Revenue – Gross Operating Expenses (Variable Costs + Fixed Costs)
From an investor stand point, GOPPAR allows the hotel general manager and property owners to see the value of the asset both as an operating business and as a real estate asset. GOPPAR changes the annual performance review conversation, as increasing revenues Year over Year in declining markets should no longer the primary measure of success: a focus on profitability should be the number one priority.
Like many other hotel managers, I have looked at hotel departments in one of two ways – either as a revenue centre or a cost centre. As a Director of Sales & Marketing, my department was a revenue centre, and I focused on driving sales and / or reservations and exercised very little control over costs. Why should I? Performance evaluations or measures of success for revenue centre such as the sales department are based upon revenue obtainment performance goals – capture a certain number of room nights a month at an average $xxx per night - with no reasons to control costs. It did not matter how I got to the goal, hire another sales manager, increase the property's presence and commissions with Online Travel Agents or pay a cash rebate on every room actualized, driving revenue was the only goal.
When I was a new general manager, I treated some departments as a cost centre – such as laundry and housekeeping – and as the executive housekeeper had no control over the sales process, he or she was evaluated based on performance goals that directly related to cost control – sometimes at the determent of guest service scores.
As a Key Performance Indicator, GOPPAR is unique in that it relates profit directly to capacity. Now as an experienced and well-seasoned general manager, I am pushed to think of my hotel as a profit centre and exercise control over revenues and controllable expenses, excluding indirect costs. Beyond the simple ways outlined in a number of other articles that encourage hotel managers to cut labour costs, change out HVAC filters and replace florescent light bulbs with LED's, focusing on GOPPAR has required a fundamental change in my own thinking and approach to drive both revenues and profitability.
Increasing sales revenue can be accomplished through any number of sales initiatives including discounting or lowering rates to build occupancy. Profit optimization on the other hand requires more complex planning and strategies because it includes simultaneously increasing revenues while decreasing costs. A GOPPAR approach means that revenue managers and sales directors need to understand how each, and every piece of business fits into their revenue strategy. Further, general manager are held accountable, not for filling room nights but for generating profitable operations.
Understanding Marginal Costs and Revenues
Every hotel reaches a point that if they were to sell one more unit, the hotel would begin to lose money because the cost of selling that unit exceeds the actual revenue the room generates. For example, if four housekeepers can clean 15 rooms each or 60 rooms total in an eight-hour shift and the hotel sells 61 rooms, the cost of bringing in the extra housekeeper adds significantly to variable costs and reduces efficiency. On top of the additional labour cost, instead of cleaning 15 rooms during a shift, each housekeeper is now cleaning 12 and finding make work projects to fill out their day.
While we all have work arounds for situations like this, it serves as an example that achieving optimal profitability with precision in the real world is difficult. If the goal is to maximize the owners' annual return, it is entirely realistic that not making the additional room sale is the proper course of action. Think of it as a micro displacement analysis. I might make an extra $100 in room sales but if that sale requires bringing in an additional housekeeper on top of assorted fixed and variable costs, that sold room may cost $136 to service, incurring a $36 loss.
The flip side of the GOPPAR equation isn't about driving revenues but cutting expenses without impacting employee and customer satisfaction or loyalty. It's a well-know fact that properties with the highest customer loyalty also have the highest levels of employee engagement. Cutting costs always sends a message to customers and employees and is rarely received well or with the understanding of the intent. The underlying message is to beware of a "hash and slash" cost cutting approach but to take a considered and analytical approach to understanding where expenses can be cut without effecting service levels and loyalty.
Smart Cost Cutting Can Improve Service (and Profit)
Depending where the property is located, labour costs can make up approximately 50% of total operating expenses. So, accurate forecasting plays a huge role in controlling labour costs. A good demand forecast can help make the most out of the day-to-day variances in occupancy, demand and revenue as well as smooth out labour costs during seasonal peaks and troughs. An operational forecast based on detailed data that contains historical information (number of occupied rooms, achieved revenue by market segment per day) as well as future data (number of rooms, revenue-on-the-books by day and market segment) for a business quarter can assist with flexible department scheduling that better manages service expectations with an appropriate level of trained staff.
One of the challenges that many department managers face is balancing the peaks and valleys of demand with turnover and the need of team members to work consistently. Cross-training employees should be a serious consideration as it not only helps team members grow their professional careers, but it can facilitate significant cost control. Along with reducing acquisition, hiring, role-specific training and termination costs, cross-training employees means that employees can assist in and out of shoulder and peak seasons, leading to more efficient staffing with fewer people needed during slower periods. For example, in certain brands a front-desk agent can be trained to make coffee, handle grab-and go food orders, drive shuttle vans or fold laundry. This type of cross training can cut down on labour expenses because only one employee is needed to handle several tasks.
Many other facets of the hotel provide opportunities to control costs, from waste and energy management to conglomerate purchasing and sharing staff between sister properties. Turning off lights when not in use as well as installing energy efficient lighting that lasts longer and saves energy can't be overstated as effective ways to reduce costs. The payback on energy-management programs typically occurs within a three-year period, so are well worth the upfront investment.
Year over Year revenue growth, RevPAR and ADR aren't profit, which at the end of the day is what really matters. GOPPAR (gross operating profit per available room) opens up an understanding of average daily spend by segment (group, leisure, department) and a deeper dive into Return on Investment. From an operational and revenue management perspective, GOPPAR offers not only a clear picture of the actual success of the hotel but shows whether or not a property is making money. And at the end of the day, that's what we are hired to do, make a profit.
HotelExecutive retains the copyright to the articles published in the Hotel Business Review. Articles cannot be republished without prior written consent by HotelExecutive.