Striking the Perfect Balance: Technology in Biophilic Hotel Design
By Amanda Hertzler Executive Managing Director & Director of Design, MKDA | November 2019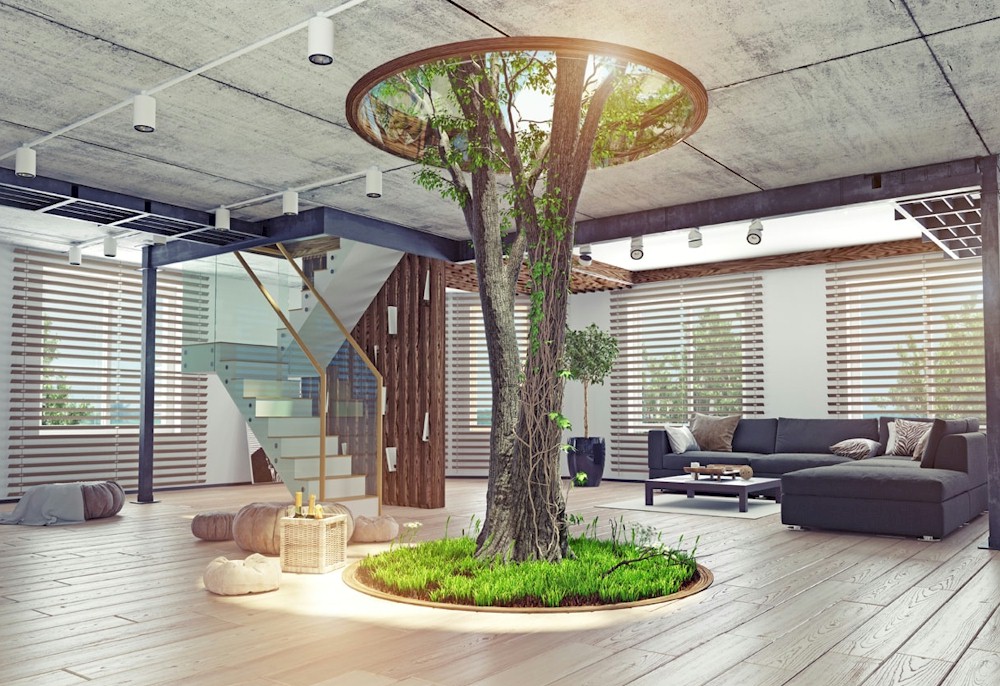 Imagine a place where you feel calm, content and free from worries. Chances are, if you are like more than 90% of us according scientists, you imagined yourself in nature.
Despite the many technological distractions, or perhaps because of them, humans continue to be drawn to the natural elements. Earthly features like oceans and mountains allow us to rest in the present away from modern-day demands, and to connect to our true human nature.
Amercian psychoanalyst Erich Fromm in 1973 coined the term Biophilia as "the passionate love of life and of all that is alive." Biologist Edward O. Wilson later offered the Biophilia Hypothesis in his 1984 book Biophilia. His theory was that early humans needed to attune to the natural environment to survive, and that this formed the biological basis for our desire to connect with nature and life forms today.
Having a strong biological craving for nature, it's no wonder the impact that it has on us. We are deeply affected at the emotional and physical level by the sensorial experience of being near nature. In fact, studies have shown that moods and physical well-being are improved by proximity to nature whether real, virtual or manufactured.
What is Biophilic Design?
Biophilic Design is not the same as eco-design, an approach that seeks to use eco-friendly, sustainable materials and building systems. It is a design approach that seeks to mimic the natural world and the effect that the natural world has on humans.