The Impact of Alcohol Beverage "Tied-House" Laws on the Hotel Industry
By Michael B. Newman Partner, Holland & Knight | December 01, 2019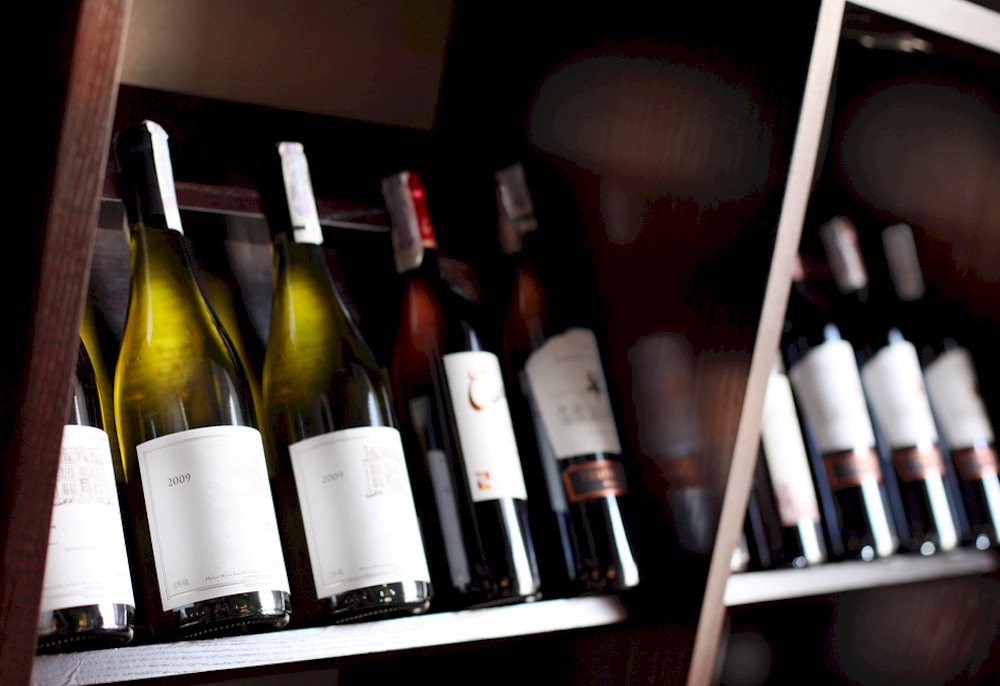 In the postwar period following the Civil War, the United States saw a great proliferation of saloons and a myriad of social problems were attributed to this development. By 1872, about 100,000 saloons had sprung up across the country, and by the end of the century that number had climbed to almost 300,000. This increase has been linked to the introduction of the English "tied- house" system of manufacturer-owned pubs.
Under the tied-house system, an alcohol producer, usually a brewer, would set up saloonkeepers, providing them with premises and equipment, and the saloonkeepers, in exchange, agreed to sell only that producer's products and to meet set sales requirements. In England, this came to be known as a "tied house" due to the fact that bars in England were known as "public houses" (i.e., "pubs"). A pub would "tie" itself to a particular brewery and be entirely controlled by such brewery.
By the turn of the 20th century, the U.S. alcohol beverage industry was thus thriving in saloons, a majority of which were under the dominion of suppliers of alcohol beverages to those very same establishments. These suppliers were, however, in many cases absentee owners and viewed as knowing nothing and caring nothing about the community in which the saloon was located and only interested in increased sales. Suppliers either directly owned or maintained exclusive relationships with retail outlets and, as a result, cost savings were passed on to consumers and a culture of over consumption prospered.
With the "tied-house" structure, in order to meet the strict sales requirements imposed by manufacturers, saloonkeepers often encouraged irresponsible drinking. The "saloon" institution, with its reputation for drunkenness, gambling, prostitution, and violence, was seen as a root cause for the backlash that spawned the temperance movement. The issue of intemperance led to considerable social protest and the call for reform.
Intemperance and other societal abuses caused by alcohol beverages ultimately led to Prohibition, which became law in 1920 through the ratification of the 18th Amendment to the U.S. Constitution. However, as we all know, for various reasons Prohibition failed to indoctrinate a culture of temperance in the United States. And, as far as tied-house issues were concerned, even during Prohibition organized crime alcohol beverage bootleggers and distribution networks often used various forms of coercion to control the "speakeasy" establishments that became popular during the time. While Prohibition ultimately lasted only 13 years, following its repeal (pursuant to the 21st Amendment) many states adopted a tiered distribution model at least in large part to preclude the tied houses.
The 21st Amendment not only repealed the 18th Amendment but also broadly empowered the states to enact their own laws. Section Two of the 21st Amendment reads: "The transportation or importation into any state, territory, or possession of the United States for delivery or use therein of intoxicating liquors, in violation of the laws thereof, is hereby prohibited." Accordingly, with the table set for state regulation, several states endeavored to enact laws to address the evils of the alcohol beverage industry that persisted immediately prior to the implementation of Prohibition and even during Prohibition.
Particularly in the early years following the repeal of Prohibition, fearing a return of the pre-Prohibition saloon and in an effort to discourage the saloon societal abuses that led to Prohibition, state legislatures enacted and sought to maintain a statutorily-mandated "three tier" system of alcohol beverage distribution and sale, with (1) the tier of manufacturing or importing operations strictly separated from (2) the wholesale distribution tier, and then both the manufacturing and wholesaling tiers separate from (3) the retailer tier which includes hotels, restaurants, and package stores. While the separation of producer from distributor and both from retailers is not unusual in many industries as a matter of business practice and custom, the alcohol beverage industry is one of the few where state laws require certain separations between the industry tiers.
Eighty-six years ago, when Prohibition was repealed and most of these tied-house laws were written, the clear intent of most, if not all, tied-house laws was to prevent the pre-Prohibition perceived evils and abuses of manufacturer-dominated and -controlled saloons and taverns, best exemplified, as mentioned earlier, by the English system of brewery-owned pubs. To state legislatures at the time of the repeal of Prohibition, the so-called tied house "evils" were twofold: (1) local market domination and control by large firms through vertical integration and (2) the overly-aggressive marketing practices of the large producers and distributors encouraging excessive sale and consumption of alcohol beverages.
These concerns led Congress and most state legislatures to pass "tied-house laws" in the immediate post-Prohibition era. These laws generally limited or completely prohibited cross-ownership between producers and distributors and retailers. These laws effectively ended cross-ownership between most retailers and the upper two tiers, and also significantly limited the amount of assistance the upper tiers could provide to retailers.
Thus, the typical state tied-house law prohibits a licensed alcohol beverage manufacturer (e.g., brewer, winery, distillery) from owning, or having a financial interest in, any retail alcohol beverage licensee in that state. Although the specific language of the tied-house laws varies from state to state, each state law is similar in concept. Tied-house laws generally prohibit ownership interests, interlocking officers or directors, and financial ties such as loans. Yet, while similar in overall concept and purpose, there can be distinct differences in the prohibited interests. For instance, some states prohibit only financial interests between alcohol beverage licensees within that state, while other states will not allow any overlapping ownership interests irrespective of whether the licenses are held in the same state.
Methods of doing business have changed substantially over the years, but tied-house laws exist today in much the same form as they were originally enacted more than 80 years ago. Moreover, such laws, when initially enacted, could not have contemplated a financial interest or investment in retail licensees by some unlicensed and totally independent affiliate of a manufacturer or a private equity holder of a manufacturer because such relationships were virtually unknown at the time. When tied-house laws were enacted, the terms "multinational," "conglomerate," "private equity fund," "venture capital," or "angel investor" had not even been coined yet.
Tied-house laws were drafted at a time multinational conglomerate or diverse private equity funds were unknown. Today, however, it is common for major corporations, private equity funds, venture capital companies, or pension funds to have interests in a variety of diverse businesses. But these types of ownerships and portfolios can come to complicate hotel chain acquisitions when there are owners or investors with interests in alcohol beverage manufacturing, importing, or distribution companies.
These acquisitions can result in the classic example of letting the "tail wag the dog." "OMG! We had no idea when we decided to make this deal that one of our investors owned a winery in Napa. Is there any work-around?" The tied-house laws can also become problematic to potential acquirers of hotel businesses if there are potential pitfalls in an acquirer's bid or transaction such as a hostile takeover or tender offer attempt or less than friendly takeover transactions.
Indeed, the hotel industry has not been immune to this. From a historical perspective, the alcohol beverage industry went through a period in the 1970's and 80's when global alcohol beverage suppliers and manufacturers, in response to a decline in the global market for the alcohol beverage business, sought to diversify their business interests, including acquiring interests in or ownership of hotel businesses. Other countries generally do not have tied-house laws, but these acquisitions led to issues for hotel business owners in the United States which had to be addressed, in many cases, through the enactment of tied-house law exceptions or negotiated solutions through the imposition of various conditions on alcohol beverage service and availability.
For example, on the legislative front, in 1982, in California, the acquirer of the Mark Hopkins hotel in San Francisco lobbied for and obtained a tied-house exception that authorized the holding by a person interested in an alcohol beverage manufacturer, wholesaler, or any other type of supplier of a similar interest in a California retail licensee that operated a hotel or motel in the state. There are certain conditions, however, that must be met for the interested party to qualify for this exception including that the hotel or motel has at least 100 guestrooms and that not more than one-quarter of the total gross annual revenues of the hotel or motel is derived from the sale of alcohol beverages.
Similar statutory conditional exceptions were enacted by state legislatures in Illinois, New Jersey, Oregon Utah, and Virginia, although certain of these exceptions either capped the level of the "tied" ownership in the hotel or motel at a certain percentage or imposed a percentage limit on the sales of the "tied" supplier's products. One state gave its alcohol beverage regulatory agency the discretion to approve or disapprove of the interlocking interest. New York also enacted a very narrow hotel exception that was carved out for a small geographic area associated with the 1980 ("Do you Believe in Miracles!") Winter Olympics at Lake Placid.
Another approach that hotel acquirers or investors have taken when faced with a tied-house "problem" is to negotiate a solution with the state alcohol beverage regulatory agency with conditions imposed similar to the conditions included in the above state laws. While at one time state alcohol beverage regulatory agencies were amenable to, in the exercise of regulatory discretion, granting policy exemptions, usually under certain conditions (autonomous and independent boards of directors and management/officer slates; no or percentage limitations on sales of "tied" product in the hotel or restaurant), today they rarely do so, leaving these issues to state legislatures to enact such exemptions or exceptions. In states such as California, New York, and Texas, without an express tied-house exception in the law, an acquirer or investor is out of luck in trying to negotiation any kind of conditional exception.
As we approach the third decade of the 21st century and next year will celebrate the 100th anniversary of the beginning of Prohibition, it is unclear to what extent there will be any extensive reform of tied-house laws, at least in the near future. Yet in view of the current business climate and interest in diversification, entrepreneurial efforts, and development of startups, tied-house issues are likely to arise in greater frequency in the alcohol beverage and hospitality industry including the hotel business.
Although tied-house laws were enacted almost a century ago in response to circumstances that largely do not exist today, the legacy of the saloon system from well more than a century ago will continue to impact the hotel industry to this day.
HotelExecutive retains the copyright to the articles published in the Hotel Business Review. Articles cannot be republished without prior written consent by HotelExecutive.