The Evolution of OTT Chat Applications in the Hotel Industry
By Mattias Berglund Manager, Tata Communications | January 12, 2020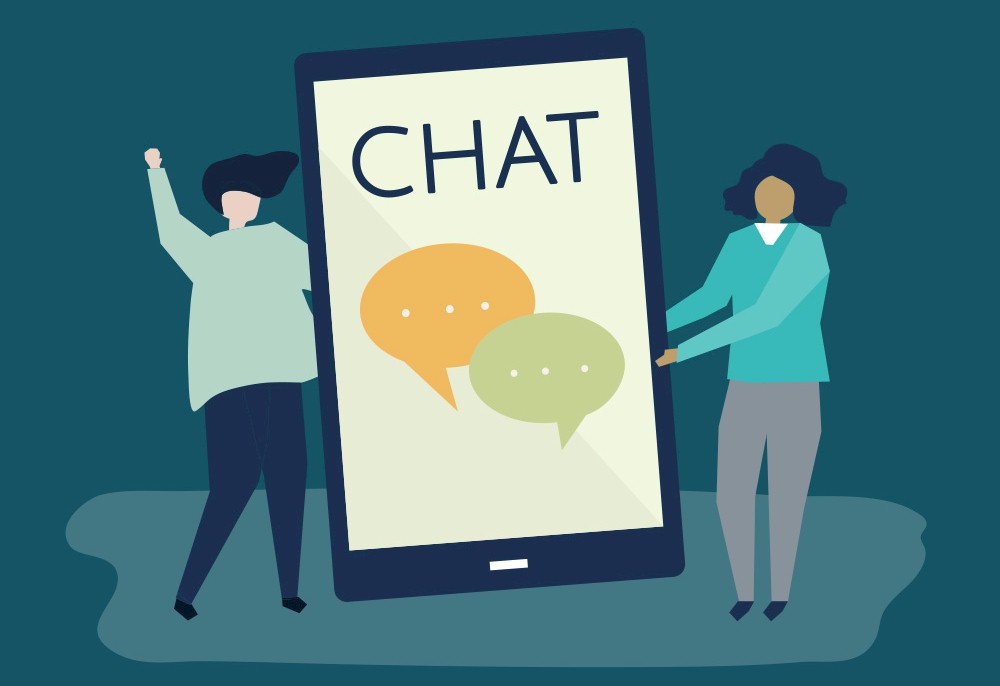 Most businesses have started to tap into the potential of mobile engagements using short messages (SMS) or multimedia messages (MMS). In 2018, there were more than 420 million active wireless devices in the United States according to the CTIA, these devices delivered 1.7 trillion text messages, 346 billion MMS messages and consumed a staggering 28.5 trillion MBs of data (where mobile data usage increase by 30% from previous year).
The Ericsson Mobility Report is forecasting that each smart phone in North America will use on average 300 GB data per year. This is a 500% increase from the usage in 2016.
Application to Person (A2P) text messaging is still the most popular choice for businesses when it comes to interactions over the mobile channel. According to the ROCCO Messaging Strategy Report, 100% of the participating brands said that they are using A2P SMS in their customer engagements while the same survey showed that only 43% have started to use an OTT business chat application. In the same survey 32% of the respondents answered that they do not want to use an OTT business application as a part of their customer engagement strategy.
Fortunately, there are other drivers in the ecosystem that will force the brands to step up but before we dive into that let's take a look at the aforementioned OTT applications, the regions where they are popular and try to understand the respondents that wants nothing to do with OTT business chat applications.
OTT chat applications has over 5 billion users across the globe every month. This number is expected to grow significantly over the next 5 years as the OTT applications are popular with millennials. A study from Pew Research Center concluded that 42 percent of smartphone owners between, 18 to 29 years old, use messaging apps while only 19 percent of the owners over 50 years old use an OTT application on their smartphones. A case could be made that since consumers over 50, the baby-boomers, account for more than half of the US spending according to Visa is their purchasing power in the user base of OTT business chat applications and is it worthwhile for a brand to invest in an OTT communication strategy?
Interestingly enough, the number of baby-boomers using Facebook is growing significantly year on year. Facebook users in the category 65 and older grew 14 percent between 2015 and 2016. The older generation, that continues to outspend millennials, are showing the greatest increase in activity on social media and a similar trend can also be seen in the usage of chat applications.
Facebook is outside of social media also the dominant player in the OTT chat application space, as both Messenger with 1.3 billion active users and WhatsApp with 1.6 billion users are Facebook applications. WhatsApp is second only to SMS the most popular messaging application in over 100 countries. Facebook have been able to extend their success in social media to OTT chat applications.
Another powerhouse is Tencent, that offers two chat applications that are immensely popular in China, WeChat and its older brother QQ Mobile. WeChat is the market leader with over 1.1 billion users. With Facebook being banned in China should not be discounted when looking at the success of the Tencent applications, however, there is something unique[FW1] about these applications. Line is the market leader in Japan and Kakao Talk in South Korea. Rakuten owned Viber is very popular across the three regions, Russia, the Middle East and Eastern Europe with 260 million monthly users. Other applications that are right behind Viber in terms of monthly active users are Discord and Telegram. Most of these applications offer a business version that grants access to their end users.
Juniper Research forecasts that OTT business platforms will deliver 236 billion messages annually by 2023. Application to Person (A2P) SMS will continue to be the primary channel with around 1200 billion messages delivered annually hence the 236 billion messages would be incremental growth in the conversational commerce eco-system. The business chat applications provide better tracking of engagements, read receipts and the ability to see when someone is typing which is a limitation for A2P SMS messaging. Another opportunity presents itself if fraud can be addressed through password authentications and would cause a shift from A2P to business chat applications.
I want to come back to WeChat, as this application in my opinion, is the most sophisticated business chat application today. WeChat have successfully created their own eco-system and is the center for mobile e-commerce in China. According to an earnings call transcript for the Huazhu group, which confirmed that they now have 25 million followers, and accept both WeChat Pay and Apple Pay. Combined with the 45 million app users Huazhu now have direct access to the cell phones of 70 million potential guests.
The Kempinski Hotel in Chengdu started leveraging WeChat several years ago and is offering late checkouts and other promotions to their WeChat followers. Destination D.C has been collaborating with the travel site tuniu.com and WeChat since 2018 and recently launched a double 11 promotion, similar to Black Friday, to inspire Chinese tourists to visit Washington D.C for the Chinese New Year. The promotion was a collaboration between 15 Washington D.C hotels, restaurants and other attractions. WeChat started out as a messaging application; this is the version that is available for US consumers today.
Additional services were added in key markets as the number of users increased. I guess one could argue that WeChat was the first application to provide true conversational commerce as it had a payment processing solution early on. Adoption of WeChat outside of China and a handful of other countries has been slow due to concerns related to both censorship and privacy which is definitely preventing their expansion.
Other applications are catching up and we can now see a trend of more businesses leveraging the power of OTT Business Chat Applications. WhatsApp Business is gaining traction worldwide and they market themselves on their website as a way to "Create a catalog to showcase your products and services. Connect with your customers easily by using tools to automate, sort and quickly respond to messages". Brands have been lining up to connect to WhatsApp for business and the end user experience is improving.
Deutsche Hospitality is the first German hotel company to take advantage of WhatsApp Business with the aim to maintain a presence in the areas where their customers operate. Rakuten Viber is allowing end users to search for brands on their discover website and recently launched a partnership with FC Barcelona to enrich engagements and build a new community of fans around the world. E-commerce platform Shopify teamed up with Apple's iMessage based Business Chat, with 730 million users and enabled Apple pay for 800,000 merchants globally. The Four Seasons is also using Apple Business Chat and are allowing guests to search for Four Season properties and engage using the Four Seasons Chat service that connects guests with the different properties.
In comparison to Apple's Business chat, Google is still trying to get the GSMA's Rich Communication Service (RCS) off the ground globally for Android devices. There has not been a lot of progress made over the past 12 months, although the features are there, and the relevant stakeholders are keen to see Google's initiative move forward and succeed. AT&T, Verizon, Sprint and T-Mobile, announced the Cross-Carrier Messaging Initiative (CCMI) back in October of 2019, this initiative is based on RCS and US subscribers will now have access to another OTT chat application. The CCMI will most likely be native on the mobile device, as it is supposedly an upgrade of the SMS inbox.
Evidently, there are numerous use cases and popular OTT business chat applications with their own strengths competing for the end user's affection. Understandably, this is not making it easier for brands to develop and execute on a strategy for engagements using these applications.
As mentioned earlier, there is a solution that can help a brand navigate through the weeds, assist with regional strategies, provide guidance with regards to both privacy and compliance, help overcome the costly technical barrier in terms infrastructure, cut the time to market as well as managing the multiple integrations a brand will require to successfully execute on a comprehensive business chat application strategy[FW2] . The solution is called Communication Platform as a Service (CPaaS), a service layer in-between the brand and the business chat applications.
The CPaaS provider offers a development framework for building real-time communications features so that the brand doesn't have to invest in building everything on their own. One platform, one single API, that sometimes includes software tools, front-end applications for ease of use and standards-based application programming interfaces (APIs). CPaaS companies also provide the necessary support and local knowledge as well as product documentation that guide developers throughout the integration process.
The CPaaS provider is removing the costly complexities of managing integrations and using economies of scale and [FW3] the aggregation of traffic volumes to reduce costs allowing the brand to focus on producing quality content and promoting their products and services leveraging the channel preferred by the individual consumer.
HotelExecutive retains the copyright to the articles published in the Hotel Business Review. Articles cannot be republished without prior written consent by HotelExecutive.