Creating a Culture of Self Leadership for Employee Development and Retention
By Sheetal Singh Partner, Organizational Development , HVS Executive Search | March 15, 2020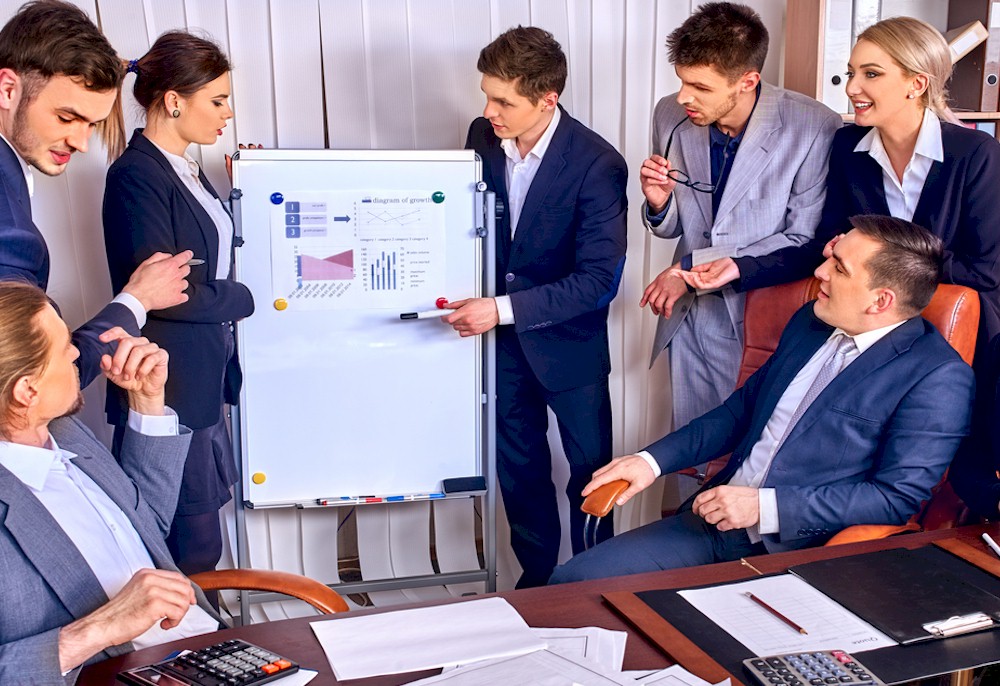 Leadership is probably the most well researched and written about topic in management literature. This would lead one to think that the amount of focus this topic has received would influence the level of clarity on the subject for managers and leaders. Unfortunately, what it has done is create a lot of noise instead. Noise, that one has to sift through before finding the leadership mantra that can be relied on.
In fact, we are all guilty of adding to this noise. We all have multiple leadership books in our personal libraries, different leadership philosophies that we have followed at different stages in our careers, and most importantly multiple leadership behavioral tools that we have relied on in various situations in our professional capacity.
Considering we call carry these varying philosophies that we believe are true, organizations become a melting pot of varying leadership cultures that differ from one division to another depending on the leader. Does that matter? Why should organizations invest resources towards building a leadership culture?
Organizational Culture vs. Leadership Culture
While organizational culture (or, cultural values) help drive most business decisions in an organization, the leadership culture drives employee engagement, development, growth and retention within an organization. How employees experience leadership influences how motivated they might be in delivering beyond their in-role expectations creating high performing cultures in an organization.
While, we may now agree that leadership culture is important for organizations that are driven to improve employee engagement, performance and retention, the question remains what kind of leadership culture should organizations invest in and promote to create a consistent leadership culture that delivers results?
Why Invest in Developing a Self-Leadership Culture?
Most organizations have limited resources with regards to time and money devoted to leadership development. It would be great to spend training dollars across the board from top to bottom, however, since that is not always the option, spending those limited funds to create a culture of self-leadership at the top would give organizations a higher return on investment.
In my role as a researcher and leadership development advisor I study long-term impact of leadership development programs I design and deliver. A constant struggle with mid-managers that go through leadership development is that the culture they go back to does not welcome or is not able to sustain their new leadership philosophies or behaviors. This forces them to abandon the learning and slowly return to old behaviors. This is not only a loss of opportunity for the team to grow but also a loss of resources invested in mid-management training. Instead building a culture of self-leadership at the top can have a trickle-down effect creating a culture that supports these new behaviors across all levels producing long lasting results.
What is a Culture of Self-Leadership?
A culture of self-leadership is meant to encourage individuals to take ownership of organizational values and performance goals. It is meant to create a culture of inspired motivated leaders looking to grow, learn and support or drive similar behavior in the subordinates. Thus, creating a culture that supports positive leadership behavior with a sense of ownership and responsibility. In order to develop such a culture, it is important that leaders create an environment where team members feel safe to learn and grow through new leadership behaviors. Such a culture can only be built on trust with strong foundation of values that everyone agrees to.
While each one of us has a dominant leadership style, which may be directional, transformational, transactional, empowering or situational, however, we all need to rely on unique leadership behaviors to navigate different organizational and environmental challenges. A common factor among most successful leadership styles are some core capabilities that encompass skills that allow these leaders to be effective. All effective leaders need three core capabilities that allow them to deliver higher level of performance, i.e., self-management capabilities, social capabilities, and work facilitation capabilities.
1. Self-Management Capabilities
To have effective self-management capabilities, leaders need to be highly self-aware. A study conducted by Korn Ferry across 486 publicly traded companies found that companies with a higher rate of return employed professionals with significantly higher levels of self-awareness. Ability to prioritize and balance conflicting demands and having a strong set of core leadership values further contributes to high level of self-management capabilities.
2. Social Capabilities
Ability to build and maintain relationships is a core skill for leaders that are looking to build strong teams within an organization and a network of ambassadors outside. In fact, leaders may be relying on their ability to build relationships and develop and motivate others more than their technical skills to achieve results.
3. Work Facilitation Capabilities
These capabilities include management skills that allow leaders to achieve day-to-day work facilitation. The ability to think and act strategically, along with the ability to initiate and facilitate change are important components of this capability.
Centre for Creative Leadership conducted a study of 2,200 leaders from 15 organizations across three countries to identify the gap between the current leadership skills and the leadership skills managers needed to be successful at their job. They identified managing change and strategic planning as two of the seven critical leadership gaps, making both these areas important opportunities for leadership development and success.
Having identified the core capabilities required for effective leadership, I now discuss the tools that can help organizations develop these capabilities.
1. Leadership 360
Self-awareness is at the heart of effective leadership. Despite the insight we might have into our own behaviors we all have blind spots or weaknesses that we are unaware of. If left unrecognized these blind spots create leadership gaps that lead to unmet expectations, conflicts and mediocre performance. A 360 view of one's leadership behavior can only be obtained by receiving feedback from not only one's superiors but also subordinates, peers and external suppliers.
If conducted with the right intention (of employee development) and executed well, leadership 360 can provide information that can prove extremely valuable for the development and retention of high potential leaders).
Why Leadership 360?
For employees to feel engaged and satisfied it is important to create an environment where there is opportunity for development, open feedback and employee voice. Leadership 360 allows team members to be honest about their experiences without a fear of repercussion. It allows team members to receive feedback on their skills and behaviors that allows them to improve as professionals and leaders. Most importantly, leadership 360 shows the team members that the leader really cares about their ideas and their growth.
2. Developing Emotional Intelligence
Emotional intelligence refers to an individual's ability to perceive, understand, and manage emotion in self and others. It allows individuals to navigate social situations with ease. While one may be encouraged to suppress or manage one's emotion at work, it is an integral part of our work life. As a result, the ability to leverage emotion to manage work environments is a critical skill that may be developed more consciously by leaders.
Why Focus on Developing Emotional Intelligence?
Some of us may be naturally emotionally intelligent, however, a number of us struggle with dealing with emotions at work, both our own and other's. There is ample scientific evidence for us to know that it is a critical skill that allows us to feel more fulfilled as individuals and perform better as professionals. By helping employees develop their emotional intelligence one is able to create a more positive work environment with lower levels of burnout and emotional exhaustion. Both burnout and emotional exhaustion are leading causes of employee turnover. Developing emotional intelligence can help reduce both.
3. Effective Decision Making
An average individual makes approximately 35,000 decisions in a day. A typical work day for a leader who is constantly making decisions that have both short-term and long-term impact on an organization's well-being, is no different. Despite the importance of this skill very few organizations focus on developing decision-making skills in leaders. Unless we are able to guard against our inherent biases, tendencies and blind spots, we are unlikely to make decisions that are optimum due to the errors in judgement.
Why Invest in Improving Decision-Making Skills?
Making less than optimum decisions effects our productivity. Employees feel more fulfilled in jobs they feel they are good at and are able to perform well in. It leads to higher level of satisfaction and greater self-efficacy with one's performance. Higher self-efficacy further leads to higher level of performance and greater engagement at work.
4. Learning to Manage Conflict
Conflict makes us all uncomfortable. Instead of learning to manage conflict, we have a tendency to avoid it. Most organizational cultures reinforce the need to suppress or discourage conflict. While conflict is sometimes unavoidable, interestingly, task related conflict has also been found to encourage dialogue and generation of new ideas, leading to better results for organizations. Learning to manage conflict can help leaders develop stronger work relationships and teams and also provide the right environment to promote creativity in work groups and individuals.
Why Develop the Skill to Manage Conflict?
Disagreements are common at work, however, our inability to manage these disagreements can create a stressful work environment. While we are able to use power to diffuse disagreements with subordinates, any conflict with a superior or peer group members can sometimes create a toxic work environment. Creating a culture of dealing with disagreements openly and with reason can help diffuse these situations without creating any toxicity.
Toxic work place environment not only affects our performance negatively, it also increases our intention to quit. Learning to deal with conflict allows us to create open communication reduce the workplace toxicity.
5. Learning to Build Teams
Teams are a constant in today's work environment. However, building effective teams requires deep insight into individual team member expertise as well as synergy created by team dynamics. Ability to bring together the right mix of team members with regards to their ability, backgrounds and values to create high potential self-managing teams can further develop and promote the culture of self-leadership.
Why Build Strong Teams?
A strong team culture allows an organization to leverage unique skills of team members on a team. Knowing that someone at work has your back as well as having a team that one can rely on can be a big motivator for team members to stay with an organization. Research has clearly showed us that a good team is able to create better results than an individual. The social aspect of the team further creates strong relationships in an organization creating a deeper connection with organization and leaders. Thus, learning to build strong teams is essential for leaders.
Employers need to respond to the changing employment landscape by developing and supporting a leadership culture that promotes a greater sense of accountability and responsibility by all. Such a leadership culture relies on three core capabilities that leaders need to be effective- self-management capabilities, social capabilities and work facilitation capabilities. As organizations work towards equipping leaders with these capabilities they can rely on tools that help build these capabilities. Leadership 360, emotional intelligence, effective decision making, conflict management and learning build strong teams are essential to building some of these capabilities.
In conclusion, I would like to note that it is possible to hire great managers, however, great management skills do not always translate into great leadership. Developing a leadership culture within your organization may be a way not just to retain and develop existing talent but also to attract high potential talent from outside the organization. Developing a strong leadership culture can help us continue to learn, grow, and create organizations we all want to work for a long time.
HotelExecutive retains the copyright to the articles published in the Hotel Business Review. Articles cannot be republished without prior written consent by HotelExecutive.