Make Your Employer Brand More Compelling Through Storytelling
By David Lee Founder, humanNature@Work | March 22, 2020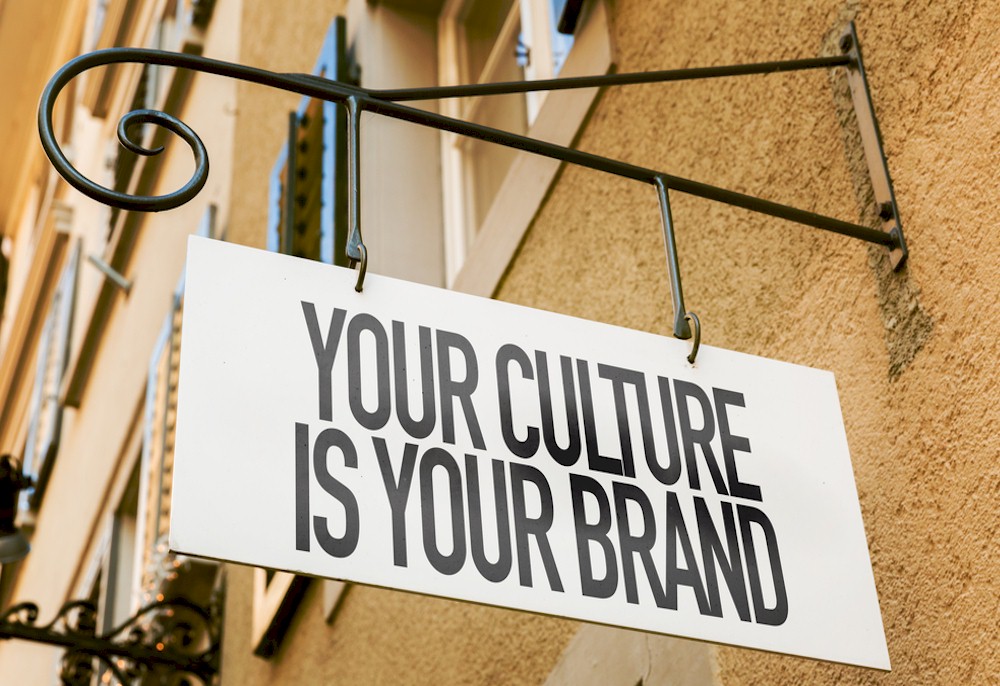 If you want to be a talent magnet, add stories to your employer branding messages.
Just as budding writers are admonished to "show, not tell"; those responsible for communicating their Employer Brand need to do the same.
Rather than tell the labor market "We are a great place to work", show them by using stories that illustrates and substantiate your claim.
Doing so not only backs up your assertion-thereby making it more credible-it also makes your Employer Brand messaging far more understandable, interesting, and memorable.
Why Typical Employer Branding Messages Aren't Enough
Put yourself in the role of a job seeker who is visiting career portals by a number of hospitality employers.
Imagine you go to a hotel chain's career portal and you notice it features interviews with several employees about why they love working for this chain. You see a picture of an attractive looking individual and read their interview.
Here's the first question and their answer:
Q: Share an inspiring and/or memorable time in your position. What made it so memorable?
A: The most inspiring moments in my position come when I make a positive impact in someone's life. Whether it is creating a memorable experience for a guest or supporting a team member and seeing them develop in to their next career move, it gives me great sense of satisfaction. The journey is very inspiring and motivating.
First, notice that the employee doesn't actually answer the question. They don't provide a specific example of a time that was inspiring and/or memorable.
They answer at the abstract level, describing the overarching themes of experiences they find inspiring rather than a particular experience.
This is exactly what most employers do when they attempt to communicate their Employer Brand. It's also what I've noticed over the years when I've interviewed HR professionals and executives for articles on Employer Branding.
So for instance, I might ask for stories that illustrate what makes their organization a great place to work, or more specific questions like:
"Can you share a story that illustrates how you empower employees to provide the best customer service possible?"
"Can you share a story that illustrates your hotel's value of Go the Extra Mile?"
Almost invariably, I get overarching, abstract statements, such as "We always encourage our employees to do whatever it takes to make our guests happy," but no actual examples or stories to illustrate what those statements look and sound like in the real world.
In other words, most people responsible for communicating their hotel's Employer Brand tell…they don't show.
Without Specifics, Your Message Sounds Like Everyone Else's
Let's take the part from the above interview where the employee talks about how meaningful it is to make a positive impact on someone's life.
Let's take this message and turn it into a typical Employer Branding message a recruiter might use, or an employer might have on their career portal:
"When you work at Global Hospitality, you get the opportunity to make a positive impact on people's lives every day. Whether you are creating a memorable experience for a guest, or supporting a team member do great work, you have the chance to make a difference each and every day when you work here."
There's nothing wrong about the message…as an opening.
Everybody wants to make a difference. Everybody wants to matter.
Lost in a "Sea of Sameness"
It's just not enough.
Any employer can say the exact same thing….and most do.
Imagine being a job seeker and reading through career portal after career portal, slogging through the same generic assertions.
After a while, you can't remember if it was Global Hospitality, or International Hospitality Unlimited, or the downtown hotel in your city-or all of them-that promised to give you the opportunity to make a positive impact in people's lives.
Their messages all got lost in a "sea of sameness".
What Happens When You Add a Story?
Now, imagine the above statement was followed by the following story I heard from Ritz Carlton's former VP of Leadership Development, Dianna Oreck, when we co-presented a workshop on using storytelling to make your Employer Branding and Talent Management messages more powerful.
So imagine on the career portal, after you read the claims about getting to make a positive impact, you read the following:
"…so…for instance… at one of our properties, a little girl was horrified to discover that she had just lost a tooth by the hotel pool.
She was horrified because she had NOT lost her tooth at home, and therefore, she was worried the tooth fairy would not know what had happened, and therefore would not leave her whatever goodies her family's tooth fairy delivers.
Crying…she ran over to her mother and father, who were lounging by the pool, and told them what had happened. After repeated assurances by her parents that the Tooth Fairy would know she lost her tooth despite them being away from home, her sobbing subsided to sniffles.
With the situation under control, her parents brought the little girl into the hotel, changed, and the three went out exploring for the afternoon.
When they returned later in the day, and walked into the hotel lobby, the little girl stopped in her tracks and stared, her mouth agape.
There, in the lobby, stood the tooth fairy.
The little girl knew exactly who the tooth fairy was waiting for.
She ran up to the tooth fairy and gave her a huge hug. The smiling tooth fairy hugged her back and handed her an epic tooth fairy swag bag, full of goodies."
Now, imagine the following added to this story:
That's what it's like working at Ritz Carlton. You are encouraged to look for opportunities to "wow" our guests. So in this situation, one of our associates happened to be walking by when she witnessed this little drama unfolding.
Rather than just notice it and move on, she acted on our guest experience philosophy, which is to anticipate and satisfy the unexpressed wishes of our guests, or to put it another way…to always have your Radar On and Antenna Up.
Not only are Ritz Carlton associates always on the lookout for opportunities to surprise and delight guests, they are also empowered to do so in a big way. In fact, each employee-regardless of position-can spend up to $2,000 per incident to surprise and delight our guests.
So…if you are looking to work in hospitality for an employer where you can make a huge impact, where you can use your creativity, work with other amazing people, and truly be proud where you work, you are the kind of person we're looking for."
The Huge Difference Using Stories Makes
Doesn't the addition of the story make the message so much more believable, interesting, powerful, and memorable?
If you are a job seeker, doesn't it make that employer stand out from those that merely tell you that you can make a positive impact and use your creativity?
You are also more likely to talk about that employer to others because it's a fun story to share.
That's one of the other reasons for using stories to communicate your employer brand.
They don't just make a far greater impact-especially at an emotional level-than do generalities and soundbites that are unsubstantiated; they also make your message share-worthy, because we all love telling fun, fascinating, and inspiring stories.
Stories Are the Essential Tool of Great Communicators and the Foundation of Memorable Messages
In Made to Stick: Why Some Ideas Survive and Others Die by Chip and Dan Heath, the authors identify six key characteristics of "sticky" messages.
"Sticky" messages are:
Concrete

Credible

Emotional

Story-based
While the Made to Stick authors give "story-based" its own listing because it's such an important characteristic of impactful and memorable messages, effective storytelling also satisfies the other three characteristics: concrete, credible, and emotional.
It's just like Behavioral Interview questions that are designed to make job candidates answer the question with an example or story.
While anyone can say "I'm very skilled at handling difficult guests" or "I'm a great Out of the Box thinker," Behavioral Interviewing requires that the candidate give a specific, concrete example of them demonstrating the skill, rather than allowing them to just claim they have it.
Again, it's about showing, not telling.
Stories also make a strong, visceral impact because they create vicarious experiences-i.e. the listener feels like they are there with you. This enables stories to draw the listener into the scenario and elicit emotions, something that assertions and abstract statements can't.
Thus, stories make messages come alive and live on in the listener.
Questions to Get You Started Gathering Stories for Your Employer Brand
In addition to use your guest stories as part of your Employer Brand, solicit stories from your employees.
To do this, ask employees for examples of …
Why they enjoy working in your hotel
What about your hotel makes them most proud
What makes your hotel an inspiring place to work
What makes your hotel different –and better - than other places they've worked
The great guest experience they've gotten a chance to create, or they witnessed
An interaction with their supervisor that speaks to either what a great supervisor they are or, in general, how great management is in your hotel
An interaction with senior leadership which shows how great they are
How their work brings a sense of meaning and purpose … that feeling of "What I do matters"
How they are encouraged and supported to grow professionally here, both externally through courses and seminars, and internally through projects, stretch opportunities, mentoring, etc.
How their supervisor shows they care about them as a person and their well-being
How they feel valued by your hotel, both as a contributor and as an individual human being
How leadership shows respect for their right to have a life outside of work
The high quality of colleagues they get to work with, and why they are proud to be part of this team
They have a voice in your hotel; how their ideas and input are requested, valued, and used
How leadership demonstrates integrity and a determination to "doing the right thing"
How they have the opportunity to do great things in your hotel
How they are shown respect in ways that go beyond other places they've worked.
How they get what they need to "rock their job" vs. continually being thwarted by various obstacles all kinds of obstacles, including lack of support, training, and resources.
How people are held accountable for both performance and behavior … i.e. your hotel has high standards and holds people to them
How employees are appreciated and recognized for working hard and doing great work
To Put This Into Action
Have someone interview selected employees for examples of what makes you a great place to work, especially those examples (i.e. stories) that show how you satisfy the key attraction and engagement drivers of today's talent.
Collect stories from delighted customers, clients, or patients that demonstrate the great work that your hotel does-and why A-List Talent would be proud to work in your hotel.
Curate and categorize these stories so you know what ones to share when and for what purpose. The more clear and intentional you are with why and when you tell a particular story, the more effective will be your use of storytelling in your Employer Branding (and all of Talent Management). So for instance, for one particular applicant, you might want to share a "Here's why you can be proud to work here" story that speaks to your high standards and operational excellence, while with another, you would want to share a "Here's how employees get to make a difference, how they get to make an impact, in our hotel" story.
Curate these stories and teach them to managers, and better still, all employees, so they can act as informal recruiters at networking events, conferences, and on social media.
Ask employees to continually be on the lookout for stories to add to your library. It's much easier for people to notice current experiences that could be used as a story than it is for them to think back and try to remember specific stories.
Make "story celebration" a regular part of employee communication and employee meetings. When an employee brings a particularly inspiring and Employer Brand-worthy story to your Keeper of the Stories, make sure you share and celebrate it with other employees. Doing this keeps capturing stories top-of-mind with employees and also communicates how much leadership values this practice. These stories can also be used to reinforce cultural values. As Chip and Dan Heath note, "stories provide both inspiration and simulation."
When you share stories of employees embodying your cultural values and performing with excellence, it inspires other employees to bring their A Game, and provides concrete examples of what those value look and sound like in action, and what "excellence" looks like in your organization.
HotelExecutive retains the copyright to the articles published in the Hotel Business Review. Articles cannot be republished without prior written consent by HotelExecutive.