Healthy Sleep is the Key to Holistic Hospitality
By Marci Zaroff Founder, MetaWear | May 10, 2020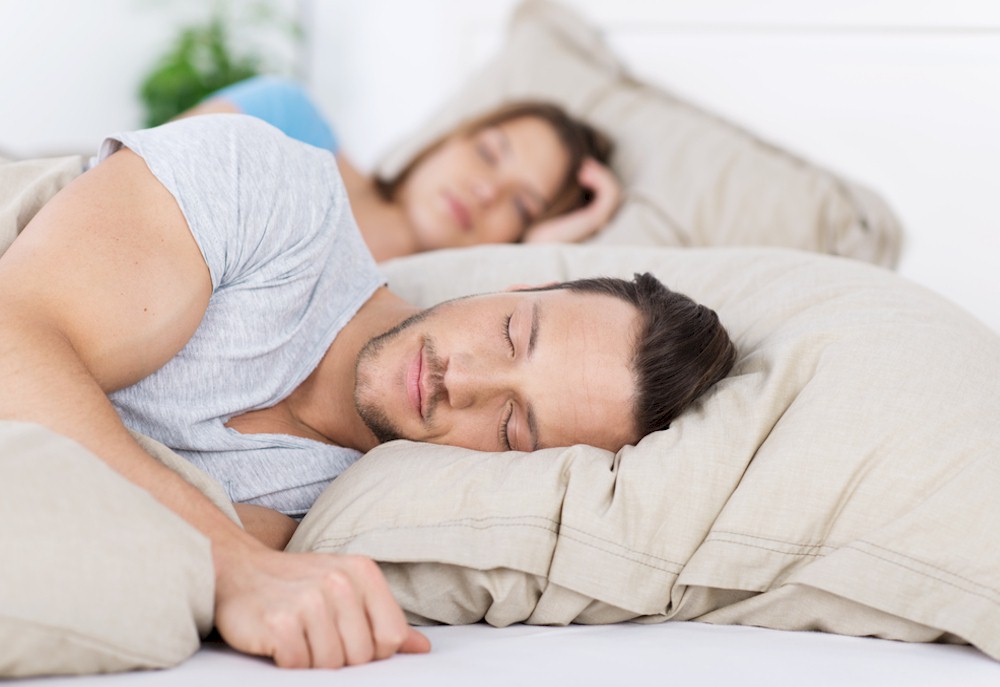 The business of hospitality has changed very quickly in recent years. Guests are expecting more and more from hotels and resorts. They are hoping for greater fulfillment in addition to a physical space to sleep. Travelers are becoming accustomed to rotating options and constant flux in their lives. And we, as hospitality providers, have been focused on enhancing our guests' "experience"- adding workspaces and gyms and coffee shops and dining choices and pop-up shops and welcome events and smart rooms and all the latest technology anyone could possibly want.
The Evolution of Hospitality
We have been examining the lifestyle choices of our visitors and trying to offer aspirational and complementary products, meals, and experiences. We are constantly asking ourselves, "What's next?" We are afraid to be the last to catch a fleeting trend and desperate to constantly add newness on top of the expected. Some of the focus has drifted from the shared demands of every single guest.
Sleep Is a Conscious Lifestyle Choice
As people worldwide evolve to be more conscious of their lifestyle choices, an important upgrade has been overlooked. Hotels may provide some organic food in the minibar, fair trade coffee in the lobby, and/or a sophisticated building-wide air filtration system, but they are missing a basic opportunity. If we are going to truly nurture guests, we must acknowledge that they will spend much of their stay in one place-their bed.
We know that sleep is central to our health, but society still tells us to go, go, go. Sleep is more crucial than ever these days, especially for travelers. A constant influx of information has us feeling more exhausted than ever. Add to that the stress of jet lag and increased global anxiety around climate change and the latest virus pandemic. Sleep disruption is actually one of the biggest threats to our health. Solid sleep, on the contrary, improves heart health, memory, cognitive function, stamina, mood, and strengthens your immune system. It also reduces stress and the risk of obesity.
Most accommodations today are furnished with synthetic mattresses, bedding and pillows. That is not to say that they are not, at first, very comfortable-comfort has always been a focus in hospitality. However, the health benefits of an organic sleep experience goes well beyond plush first impressions. It's one thing to have a comfortable bed, and it's another thing entirely to have a healthy sleep experience. And it is not enough to cover synthetic mattresses with organic bedding.
So, what exactly are the benefits of an organic sleep experience? Is it that different? Yes.
Organic Wool + Organic Cotton + Organic Latex = An Optimal Sleep Experience
Organic mattresses and bedding ensure a non-toxic, supported, and more undisturbed respite in a number of ways. First, there is the subject of breathability. Synthetic bedding, including mattresses made from polyurethane memory foam, trap heat, resulting in a sweatier night's rest. That moisture gets trapped inside mattresses, providing a breeding ground for bacteria, mold, and mildew. That musty smell in older hotel rooms? Let that sink in. On the contrary, wool actually desorbs water-releases it-so that our beds remain dry.
Natural fiber organic mattresses, bedding, and pillows help us to regulate our temperatures as we sleep. It's quite remarkable-we understand the warmth that wool provides when we are cold, without overheating, but it actually keeps us cooler in warmer months as well. This is due to the kinky nature of wool fiber, which gives it its moisture-wicking properties. Wool is adaptable, like your own personal HVAC system, even for those who experience "night sweats." Wool fibers have tiny pockets of air that provide both insulation and breathability.
Natural fibers are also naturally resistant to dust mites. Why? Dust mites love a warm and moist environment. If we are sweating less because our body temperature is regulated, dust mites are not interested. Wool is also antimicrobial (preventing the growth of microorganisms) and hypoallergenic, as the allergens that usually collect in conventional mattresses, like dust mites, mold or mildew, do not impact mattresses made from organic wool, cotton and latex. Convinced yet?
That's just the beginning. The highly toxic chemicals used on mattresses as flame retardants are avoided altogether when mattresses include wool, a naturally fire-resistant fiber. And breathable, organic latex foam gives the squishy comfort of (non-breatheable polyeurethane) memory foam without the use of known carcinogens found in petroleum-based products. There is no toxic off-gassing of latex foam, unlike polyurethane memory foam.
The next point almost goes without saying: conventional bedding, if it isn't derived entirely of synthetic chemicals, will likely be riddled with toxic residue from agricultural pesticides and herbicides, synthetic dyes and finishing chemicals, chlorine bleach, formaldehyde… the possibilities are endless, and not in a good way. Certified organic materials (cotton, wool, and latex) require no toxic chemical inputs and do not adversely impact the environment, animals or human health.
Finally, organic mattresses are more durable. Certified organic rubber latex doesn't break down the way memory foam does, and as an added bonus, it can be gathered from sustainable sources. (Organic rubber latex even has its own certifying body: GOLS-the Global Organic Latex Standard). On the subject of durability, wool is often said to be "self cleaning" because in addition to its antimicrobial nature, it repels dust, dirt and static. Synthetic mattresses need to be replaced more often due to uneven wear and the buildup of dust, dirt, bacteria, mold, mildew and dust mites.
The Best Rest
All of these factors add up to the icing on the cake: the optimal night's sleep. Sleeping on organic mattresses and bedding offers longer periods of deep REM sleep by getting the body to a comfortable sleeping temperature faster and then maintaining that temperature for a longer period of time. Air quality is better because there is no chemical off-gassing. Hypoallergenic properties reduce possible night wakings, due to allergies, apnea, or eczema.
Guests will, on average, spend just under half of their stay in bed. By choosing products that offer optimal sleep benefits, we are telling guests, "We are invested in you. We care about your health and we want you to bring this sleep experience home with you." This messaging builds trust, and let's face it-well-rested guests are happy guests. We all want good sleep. Some people escape to hotels and resorts in the hope of getting better rest-let's give it to them the best way possible…on every layer of "better."
Business Benefits
Replacing mattresses and bedding less often saves on both labor and cost. Not having to deal with strange smells or steam cleaning is another plus side. More importantly, an authentic interest in the wellbeing of guests will touch them on multiple levels, literally and figuratively. Showing that your establishment cares beyond surface interactions adds a layer to both the value of your business and the values on which your business is built.
While we like to think our guest will be impressed with certified organic bedding and bath products because they are better for the Earth, they are more likely to react or make a measureable change when it impacts them personally. With decent and consistent sleep becoming an endangered resource, giving the pure gift of comfort is a truly pampering, luxurious experience.
The Earth Wins, Too
The bedding we choose impacts our planet too-from resource use to carbon footprint to waste. GOTS (Global Organic Textile Standard) and GOLS (Global Organic Latex Standard) are certifications for organic bedding products. Choosing organic helps regenerate soil health, ensures living wages for workers, reduces your carbon footprint and so much more. Less water is used in the production of organic textiles versus their conventional counterpart and much less energy inputs are needed for natural fiber harvesting as opposed to petroleum-based manufacturing.
Moreover, fewer mattresses and bed textiles go to landfill when they are used longer. It is possible to recycle mattresses and bedding, however, and it is good practice to do so when products have reached the end of their life.
Beyond Comfort
It makes sense that we've begun transforming on the outside with change we can see: organic food and clean beauty are things we put in and on our body every day. But at the end of the day, we should not collapse against mattresses and textiles that do us harm. Offering a truly good night's sleep extends beyond comfort. Think outside the hotel room and into the world we live in. If we can make changes that reach all the way around our planet and touch the lives of those we'll never meet, we are doing good business.
There is unlimited potential for growth if we look past the bottom line. Tune into the bigger picture, and it will become clear where and how we can evolve and that usually involves a bit of discomfort. Being uncomfortable is okay, though, because it means we're changing. Making the world a better place is hard work. Everyone should be able to restore their minds and bodies with a no compromise, deep sleep experience-one that looks good, feels good, and does good in the world.
HotelExecutive retains the copyright to the articles published in the Hotel Business Review. Articles cannot be republished without prior written consent by HotelExecutive.