Beyond The Linens: Sustainable Practices in Hospitality
By Dan Bornholdt Founder & Owner, Green Suites Hotel Solutions | May 24, 2020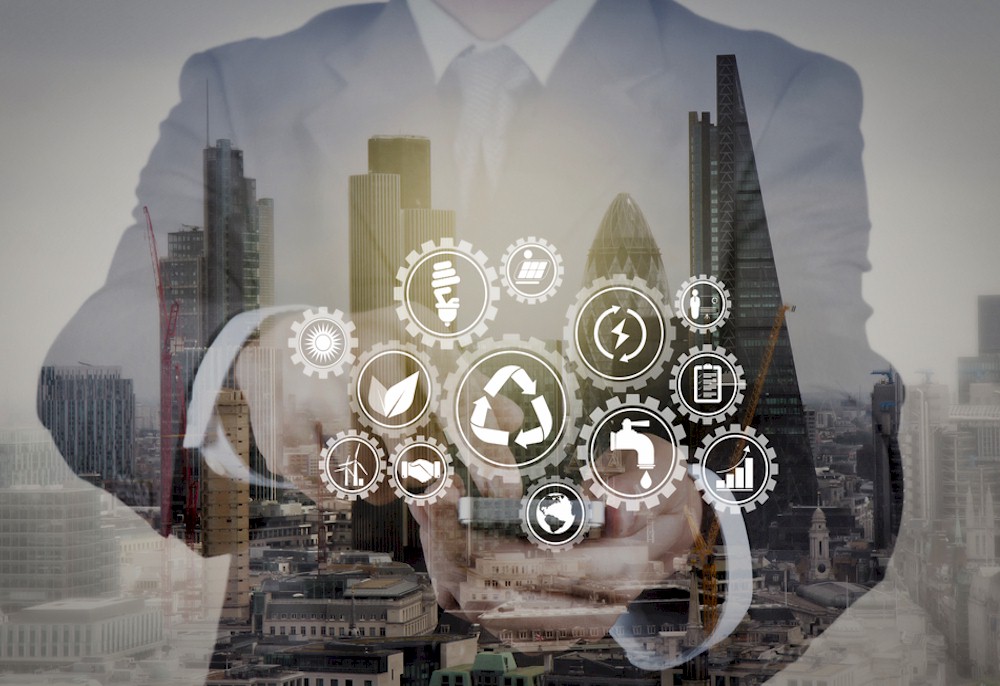 An estimate made by the Association for Linen Management reveals that hotels can save up to $6.50 per day for every occupied room. These savings add up quickly. Assuming that a 200-bedroom hotel with 65% occupancy rate, and a 2-night average length of stay implements a linen and towel reuse program, it's over $150,000 in yearly savings.
Furthermore, the website Economically Sound made an estimate that 40 gallons of laundry detergent and 6,000 gallons of water are conserved every month for a 150-bedroom hotel that observes a towel & linen reuse program. That's a total of 480 gallons of laundry detergent PLUS 72,000 gallons of water per year.
This means that even medium-size hotels can save an equivalent annual use of three people –just by having this program. Now taking that to a larger scale, a linen reuse program in huge hotels like the Bellagio Hotel in Las Vegas (with its 3,933 guest rooms and suites) can save over 150,000 gallons of water per month.
The Numbers Revisited
Reporting on the data supporting these facts, National Geographic reveals that, contrary to what is commonly believed, showers and toilets (not swimming pools) account for the majority of hotels' water usage. Laundry takes up second place, alongside landscaping at larger properties.
In a bid to save energy and water, "The American Hotel and Lodging Association estimates that the request reduces the number of loads of laundry washed –as well as the related water, sewer, energy, and labor costs –by 17 percent. The association also notes that such programs increase the lifespan of towels and linens, thus reducing replacement costs." In fact, when Caesars (Las Vegas) started to emphasize its mission to save water, they installed more efficient laundry facilities and saved almost 30 million gallons of water in one year –which translates to about $135,000 - $218,000 savings per year on water heating.
According to Marriott who that has demonstrated a real commitment to environmental conservation, going green saves, on average, 11-17% on hot water and sewer costs at each of their hotels.
When Done Wrong
So far, we've established that a towel & linen reuse program has a significant impact on a hotel's savings. To many guests, however, going green doesn't always feel altruistic, especially when they realize it goes directly to the business' bottom line. But how do we present this environmental cause to customers in a way that they won't turn a deaf ear or be misunderstood?
A raw and honest take on the linen reuse program published in Slate.com, says that 'going green is another word for cheap'. The critic explains that it is annoying to find a little card hanging from a towel rack that says, "Save Our Planet …Every day millions of gallons of water are used to wash towels that have only been used once…Please decide for yourself." It's not the program that she's against, but it's the idea that the guests are being guilt-tripped into going green. It's off-putting to be shamed into compliance. These cost-saving initiatives place the burden of self-sacrifice on guests under the guise of saving the planet.
Authenticity is one key to success. Having a linen and towel reuse program is viewed as a farce if other environmental strategies are not implemented. Is the property providing filtered water instead of plastic bottles of water or offering soap dispensers rather than tiny bars and bottles? Are the guest room lamps energy efficient LEDs? Have they ditched Styrofoam and plastic water cups in the rooms and conference facilities?
Take into account that a towel & linen reuse program is a step, not the only step, to minimize the hotel industry's environmental impact –which is faced with most of the same environmental dilemma as homeowners, only on a larger scale. The bottom-line implications for hotels serve as their incentive to make earnest effort to conserve water and energy and reduce waste.
When Done Right
How do we make sustainable industry practices palatable to all your guests, whether they be politically liberal or conservative? This is where marketing skills and creativity come into play. This is where hotels can be edgy, innovative and even playful. But, before coming up with approaches that make sustainable tourism appealing to the modern-day traveler, always keep in mind the backbone of hospitality: improve guest experience. Make them come home from a long business trip talking about how you were caring, authentic, and extraordinary in your style, service, AND ecologic commitment.
While offering five-star-quality accommodations, delectable dishes at the hotel restaurant, and unique (customized) guest experience, hotels can also live up to the role of responsible stewards of our environment. And, like icing on a cake, the experience becomes unforgettable for a guest who is not merely invited to engage but enrolled in environmentally responsible practices.
A Smart Linen Re-Use Program
1. Define:
Clearly define a towel & linen reuse program and get your message right. Too often, hotels print greenwash messages on their cards –suggesting that the guest can save the planet by using fewer towels and by not changing sheets every day. Studies have shown this isn't the best approach. Researchers at the University of Luxembourg arranged for two Swiss and Austrian ski resorts to put three different cards in their bathrooms: 1- the typical exaggerated greenwash message of "you can save the planet", 2- that 75% of hotel guests reuse towels, and 3- that three-fourths of guests in that same room reused their towels before them.
It turns out that the third one was the most successful approach which supports an earlier research that had the same conclusion. "People want to be accepted into groups and so we act in ways that make us belong. Instinctively, we feel close to those who have used a hotel room before us, believing that they are similar to ourselves. Thus, we are more likely to follow their behavior," wrote lead author, Dr. Gerhard Reese, in The Journal of Social Psychology.
2. Enroll
Let guests know that their participation has a tangible benefit for someone else. Radisson Blu Hotel chain tied up with a water charity "Just a Drop" in promoting their program: For every 250 towels reused by guests, Radisson Blu will donate to Just a Drop for a child to enjoy clean water –for life. Hotel guests will also know how many children are provided drinking water through their bathroom card initiative. The hotel aims to have 12,000 children get access to fresh, drinkable water each year. Increasing social impact, in tandem with environmental responsibility, engenders benefits that encompass communities outside of the industry.
3. Reward
Presenting it in a way that guests feel like they are collaborators in this effort IS crucial. Starwood Hotels & Resorts created "Make a Green Choice" scheme where guests are given 500 Starwood points or a $5 food & drink voucher for every day that they decline housekeeping service –not including departure day. This initiative rewards guests for choosing to go green and it also drives customers to its own restaurants. Another approach that will catch guests' attention is when hotels knock off $10 from their bill for every day they refuse fresh towels and linens. When environmental efforts are incentivized it makes it more fun, guests feel their contribution is acknowledged, and it makes their hotel stay more unforgettable. Consequently, the hotel wins more return-guests.
4. Walk Your Talk
Make a serious effort into a waste management initiative that really works. Hotels don't have to just throw linens and towels away. During the Eco Fashion Week Show in Edmonton in May 2015, seven designers showed off stylish kimonos made from used bed linens from the local Fairmont Waterfront Hotel. In like manner, Marriott has partnered with Sleeping Bags, a UK social enterprise, that makes used bed linens into items like tote bags, slippers, and bathrobes which can be used in guest rooms.
5. Up Your Card Design Game
Make the bathroom cards eye-catching. The untold history of sheet and towel reuse programs dates to the mid-90s and Prince Charles International Hotels Environment Initiative. That influenced Bass Hotels (now IHG) to start a linen and towel reuse program called Conserving for Tomorrow, run by Project Planet Program.
What Bass quickly learned in their research was that people find animals more compelling than humans when taking environmental action (yes, pandas laced in bamboo are even more compelling than Brad Pitt without a shirt on). That success led the American Hotel and Lodging Association to adopt the Project Planet Program based as much on their stunning wildlife photography as their straightforward, good humored, and friendly "Did you know?" approach, using quizzes and trivia to make the cards worth reading.
Another consideration is adopting 3rd party credibility. Working with your local water company or environmental organization enhances your program is not unlike having a business center makes your property tech experts. It's good to have an Intel Inside or that snappy Apple logo to associate with. When the Apple "wheel of death" happens, no one is blaming you.
Better Satisfaction
One study found that almost 90% of guests participate when offered a chance in various green hotel initiatives. More remarkably, of those 90%, two-thirds were more satisfied with their stays than guests who didn't take part. Participants reported that getting involved gave them "a feeling that it was good to be green, it made them feel good about themselves, and that translated to the service provider". Better citizens. Better guests.
Silo, the world's first zero-waste restaurant chain, has taken on the battle against food waste and is on the frontline promoting locally sourced foods and ethical practices in making dishes. Douglas McMaster, owner and head-chef of Silo London explains, "Zero waste isn't one big idea, it's thousands of little ideas, thousands of little problems you come across in hospitality." If we realize the larger global impact we can have as an individual, we can make simple, ethical choices in the way we consume.
When we return from COVID, hotels have an opportunity to create or recreate a strong impression on their guests: a stylish, positive, and environmentally ethical towel and linen program. For a belated Mother's Day let's do Mother Nature a favor by improving,, enhancing and enrolling guests in an initiative that in return enhances the bottom line.
HotelExecutive retains the copyright to the articles published in the Hotel Business Review. Articles cannot be republished without prior written consent by HotelExecutive.