10 Free Digital Marketing Tools Hotels Can Use Right Now
By Stephanie Smith Founder & CEO, Cogwheel Marketing | June 14, 2020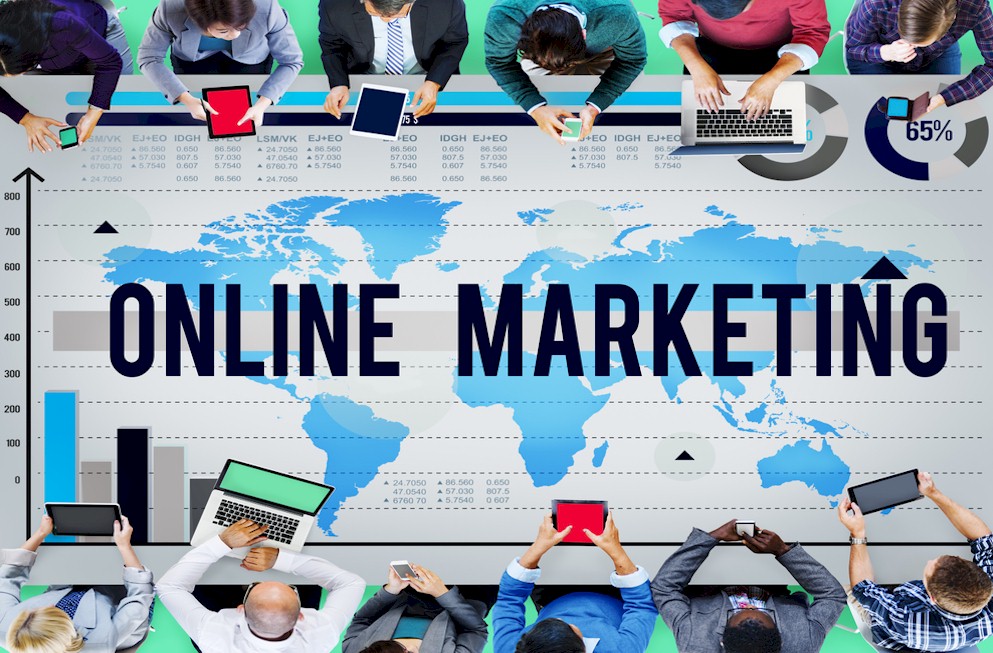 Hotel marketers are working diligently to stay on top of what the future of travel in their markets will look like. Creating new campaigns to capture the right traveler at the right time can be time-consuming. There are extensive amounts of data with little time to analyze.
Along with many other budgets, marketing budgets for 2020 have been drastically cut to make up for a lack of revenue due to COVID-19 and travel restrictions. If you find yourself struggling to research marketing trends and evaluating your website performance there are a lot of useful and free digital marketing tools available, here are some of our favorites.
Free Website Tools
Speed Tests
GTmetrix.com and https://www.webpagetest.org and Google Search Console (GSC) - Having a fast website not only affects user experience, but it may also potentially affect your technical search engine optimization. A fast site is generally cleaner, with less clutter, so easier for both people and bots to read. These free tools allow you to monitor your page speed and give you insight on what may be slowing your speed down and how to fix it.
GTmetrix.com - This free site gives your website a grade of A through F with A being the best. It also incorporates Y Slow which grades other factors.
https://www.webpagetest.org/ - Much more extensive analysis to provide to your website to give to your developer, like TTFM (Time to First Byte) and potential security issues.
Google Search Console (GSC) - See below the entire section for Google Search Console but this keeps tracking of ongoing speed data for your website.
A popular cause of a slow website is images are not properly optimized and scaled. There are plugins to help with this, or you can use a free CDN (Content Delivery Network) like CloudFlare to help with this. You will likely need a developer to clean up some of the issues, especially related to javascript and how URLs are handled.
Broken Link Checker
While Screaming Frog shows some broken links (404 errors) but does not catch them all. Using another tool like Broken Link Checker will catch the rest of the issues. This is especially an issue with older sites where temporary pages, like special offers, have been removed and not properly redirected.
Accessibility Tests
It is imperative that your website is ADA compliant to allow for those that are visually impaired and others with disabilities to read your website. Governance around what defines compliance is vague, but it is safe to follow WCAG (Web Content Accessibility Guidelines ) as a best practice.
An example of something to check for is to see if there is enough contrast between the color of the content versus the color of the background. While you need a skilled developer to become fully ADA compliant, this tool grades you to give you a starting point.
Screaming Frog
Screaming Frog crawls your website's URL and gives you quick access to the structure of your site. It will pull a list of all pages plus images. It will break down each page and tell you the status i.e. if there is a broken image or link, Title Tags, Meta Descriptions, and Headers. It also gives pixel width for Title Tags and Meta Descriptions over character count. A more novice search engine optimization expert will evaluate link scores, crawl depth, and response time.
Free Marketing Tools
Facebook Ads Checker
Facebook Ad Library is a great tool to both look for inspiration from effective and successful Facebook advertisers and research the ads your competitors have set up.
Searching for ads is simple with this tool. Simply type in the name of a Facebook Page you want to research and every ad that the page has ever distributed is at your fingertips. For example, if you type in "Marriott BonVoy" you can see how many ads they are running, where they are running them i.e. United States, Thailand etc., and what the ads look like. You also have the ability to filter the ads by impressions allowing you to see what ads were more successful in reaching an audience.
Here are some resources on how to create a Facebook ads and Facebook strategy specifically for hotels.
Free Stock Photos
The right kind of imagery can make the world of difference in catching the eye of a potential customer. While unique property, team and local area images are preferred, having access to free, quality stock images can take your social marketing to a new level.
Unsplash - Unsplash offers over 300,000 high-resolution images from more than 50,000 contributors. Of the 3 options, this site contains the least repeatedly used stock images.
Pexels - Pexels is another great site offering a well-organized collection of free stock images in addition to free stock videos.
Pixabay - Pixabay not only has a large database of high-quality images, but it also offers free vectors and illustrations.
Moz Link Explorer
While Moz has many paid tools to assist with search engine optimization, they have one (limited) free tool to help hotels, specifically sales teams.
This tool is useful if you are going through a conversion or domain/URL change, yo will need to know where your website is on the web. You can insert your website URL and get a list that you can export and prioritize.
To use this as a prospecting tool, put your competitor URL into the system and see where they are listed on the web. Look first for local websites that could turn into a potential local negotiated contract or local demand generators that partner with hotels.
Free Google Tools
Google Search Console
Google Search Console is a free tool that helps website owners understand how they are performing on google search and what can be done to improve appearance on search to bring more relevant traffic to your website. Since the majority of keyword data has been removed from Google Analytics, this tool is the best source of truth for keyword data.
Performance metrics include impressions and click data down to the keyword and landing page level. Even more importantly, this is where you submit your XML sitemap to Google for indexing. Crawl errors can be reviewed to determine if Google has issues reading your site.
You can also link your Google Search Console and Google Analytics together so you only have to log into one platform (Google Analytics) for many data points.
Google Trends
Google Trends allows you to explore top search queries in real-time, daily, or a full year. It also allows you to analyze search terms that are relevant to your business.
This is a great tool to use to watch for signals that the travel market in your area may be returning. Insert words with "city + hotels" and see when the downturn starts to trend upwards. If you are an independent hotel, you can see if and when people start to increase search for your hotel name as a positive signal.
There is data that goes back to 2004 so you can easily view year over year trends. Also, you can align your Google Adwords and social media campaigns with this trend data. For example, let's say your hotel is interested in the cruise business. Sometimes the actual cruise season does not align with when people search and book for cruises. You want to run your campaigns for when people book and search, not actually travel.
Google Schema Checker
Schema, or Schema.Org Markup, is a database of tags that you can add to your website, no matter the platform or the language. It helps search engines read your website in a standardized way plus helps your rankings. Additionally, your site may be able to show up for rich snippets. Schema works well for Events, Product, Person or Place.
For hotels specifically, you can also add unique schema related to your Organization, Zip Code, Offers, and FAQ pages. Incorporating repeatedly answered questions into your FAQ with proper schema may reduce call volume. For example, during this pandemic, many guests want to know if a hotel's pool is open.
To see if there is any Schema on your website, use the Google Schema Checker. Check multiple pages, as each page can have different Schema.Org Markup.
Even with a restricted budget, these tools should be able to help you get to the next level of your hotel's digital marketing strategy.
Effectively marketing your hotel during and after the COVID pandemic is crucial to the future of your business. You will want to have a way to keep in touch with your current accounts and guests by letting them know you are there for them during this time even if they are not traveling right now. Additionally you want to reach new visitors letting them know you're open for business and show them all the great things your hotel is doing whether it be new cleanliness standards or awesome promotions from the sales team.
Cogwheel Marketing compiled a list of Coronavirus resources from various sources including a blog on targeting drive markets post-pandemic. While no one can accurately predict the future of travel, research is showing drive markets will ramp up first. This might be a good place to start when targeting new and future guests.
HotelExecutive retains the copyright to the articles published in the Hotel Business Review. Articles cannot be republished without prior written consent by HotelExecutive.