Hotel F&B: Your Re-Opening Response Plan
Fast, Flexible Communications Helps Staff Keep Guests Safe
By David Harouche Founder & CEO, Multimedia Plus | August 23, 2020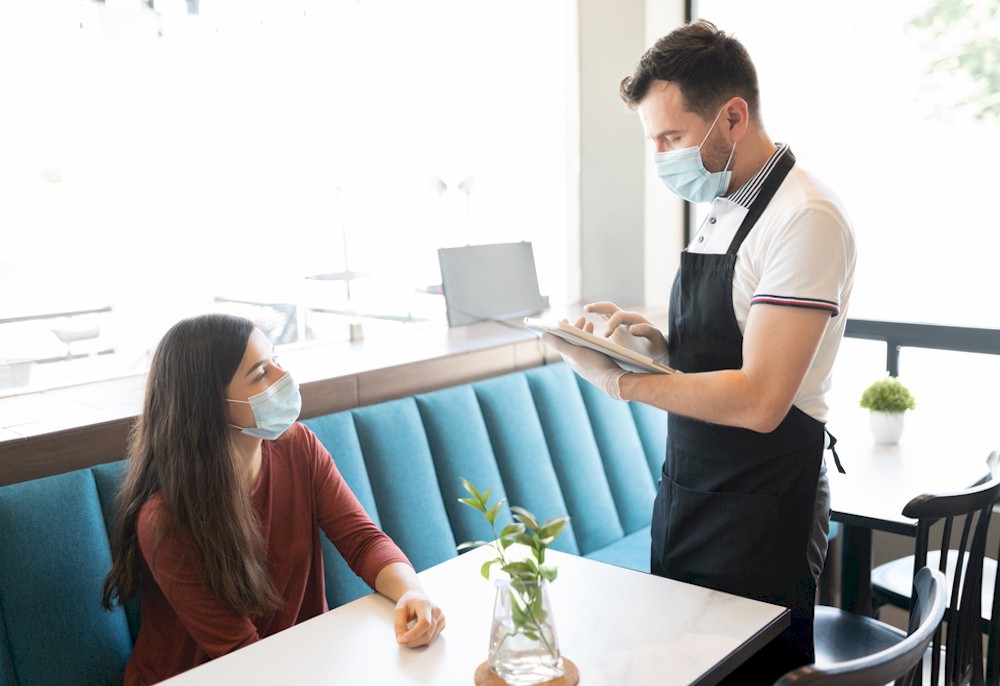 The mammoth task of keeping guests safe at your venue during a pandemic requires tremendous operational changes which must be communicated to every employee to ensure changes succeed. It is paramount that staff understand and adhere to all new procedures required to ensure their and your customers' well-being.
Guests must feel certain that hotel and hospitality staff who greet and serve them demonstrate comprehensive safety practices, and that your spaces are pleasing, safe places to be. And return to.
As such, those in the hotel and hospitality industries must completely retrain all of their staff on new safety protocols and procedures. Many venues already have established safety protocols and COVID-19 responses. But as situations change state by state, even county by county, communications must be quick and targeted to be effective. In fact, the speed of these changes often requires staff to be reached daily on their personal devices before they even set foot at work. Communicating with them quickly and continuously is more important than ever before.
The good news is that the hotel industry is taking training seriously. Multimedia Plus, a training and communications technology company, released a COVID-19 impact survey that measured the impact of COVID-19 on pressing industry issues focused on technology, training, and spending priorities. The survey examined the planned financial impact and spending that the current COVID-19 pandemic has had on national business.  Over 75% of respondents revealed employee training as their highest priority initiative with the investments to go with it. The survey revealed that nearly 49% of respondents said their IT spending would remain the same; about 15% said they were planning on spending 10% more, and approximately 18% said they planned to spend 25% more.
It was anticipated by many that hospitality industry executives would be planning to spend more money on deeper and more frequent cleanings, and that budget would be allotted for protective equipment such as masks. What is interesting is that budgets are being increased to impact proper training.
An example of new technology is a new module from Multimedia Plus.  The company recently launched a Daily Health Check module to the INCITE platform that is focused on efficiently maintaining health safety standards electronically with confidential historical tracking.  The employee pre-shift screening questionnaire is answered by staff quickly and easily upon arrival on either their personal phone or enterprise device.  After answering a five-question assessment, the Daily Health Check will immediately display a "Green Pass" to indicate they're clear or a "Red Stop Sign" to signal the screening manager.  All confidential records are maintained electronically for historical reference.