The Key Role Mobile Will Play in Hospitality's Recovery
By Tim Peter Founder, Tim Peter & Associates | January 10, 2021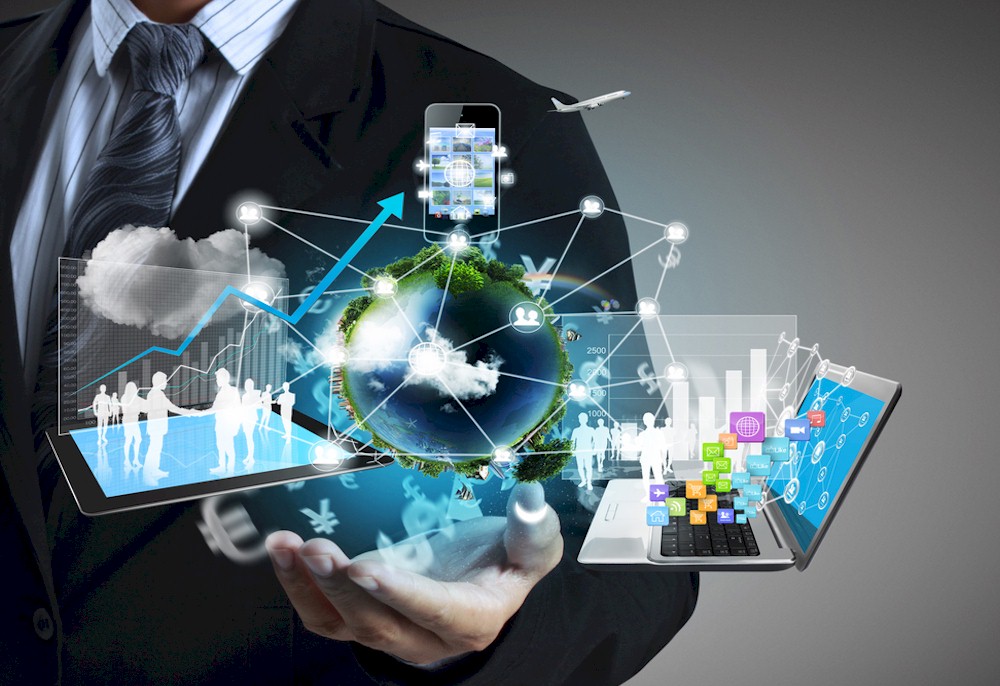 While this past year has been grim for the hospitality industry, the joyous combination of a vaccine and pent up consumer demand offer us a chance at a very good year in 2021. But if you want to make that very good year happen and share in the joy, you must make mobile the centerpiece of your hotel's marketing and distribution strategy.
Why is mobile so important to your hotel's marketing and distribution? Because mobile is where your guests find and research their travel options. Mobile hasn't just replaced your guest's personal computer. It is their most personal computer, literally at hand all day, every day.
Data from YouGov shows that, thankfully, guests are "eager to travel" again. As the vaccine rolls out, guests can't wait to get back to traveling. The most eager are those aged 30–44, older Millennials and younger Gen X travelers, who also represent the largest share of leisure and business travelers generally. They're also the folks who grew up with mobile devices. Even the oldest members of this cohort have lived with smartphones for almost a third of their lives. And for many younger travelers, mobile has always been their primary means to access the Internet. Mobile isn't "new technology" to these customers. It's the way they live their lives. And, most importantly, the changes you make now will support you not only this year, but in 2022 and beyond.
Mobile Traffic Share Shrank During the Pandemic – But Overall Use Grew
Mobile's share of overall Internet traffic has hovered above 50% since at least early 2017. And while that share has declined slightly during the pandemic, overall Internet traffic has exploded during the same period driving an overall increase in mobile Internet use. Akamai noted that it has seen "a year's worth of traffic growth overnight, " with peaks of more than twice 2019's volumes and an overall lift of more than 30% year on year. Even a minor decline of a couple points share of total traffic hides that mobile internet use has grown dramatically in real terms during the pandemic – this despite the fact that most consumers are sitting at home on their couch.
Social networks such as Facebook, YouTube, Instagram, Snapchat and TikTok have seen unprecedented growth – and most of their users prefer mobile. Instagram introduces new features on mobile first. For instance, the company only rolled out direct messages on desktop – a feature long offered on mobile – in April of last year.
These changing behaviors hold particularly true for guests on hotel websites. Based on our client data and other proprietary sources, mobile share of hotel traffic routinely averages between 45% and 65%. And, again, these numbers have held constant or grown over the last year despite the fact that most guests are stuck at home.
When it's time to "go online" – an anachronistic concept if ever there were one – your guests reach for their phone. There is no such thing as "the mobile web." There's just the web. And mobile is how your customers use it.
Follow the Leaders
If the prior data points don't convince you, take a look at where OTA's and other travel giants have focused their energies over the last year.
Expedia noted in its Q3 2020 quarterly earnings statement that over 40% of transactions booked in 2019 occurred on a mobile device and that "mobile bookings continue to present an opportunity for incremental growth." Booking.com stated in its third quarter earnings call that "…several quarters ago, we were over 50% mobile, and that's continued to increase in a positive direction."
Similarly, in its recent IPO filing, Airbnb uses the word "mobile" as often as "website," 50% more often than "Internet" and eight times more often than "desktop" – with or without the qualifier "computer." Expedia, Booking.com, and Airbnb invest in the mobile experience as the primary place to engage with guests – and they reap the rewards of these investments. They recognize that,for today's guest,mobile is the Internet, the computer used when shopping for travel online.
Mobile Isn't All Sunshine and Rainbows
Unfortunately, mobile introduces a series of "glass half-empty" to go with its obvious merits. In particular, there are three areas that should cause hotel executives concern.
Shorter booking windows. While shorter booking windows represent a longer term trend in hospitality, both the shift to mobile and the pandemic have accelerated the behavior. Shorter booking windows obviously make it harder to forecast demand and price inventory appropriately. While it's possible that appropriate measures to contain COVID outbreaks will reduce pandemic-related effects on booking windows, hotel marketers, revenue managers, and distribution leaders should expect that guests will continue to book closer to their stay for the foreseeable future.
Lower conversion rates. Similarly, conversion rates on mobile have gotten hammered during the pandemic, exacerbating a trend seen on mobile for years. In fact, I demonstrated how hoteliers could address this problem here on HotelExecutive a couple years back. Remarkably, that advice remains necessary in 2021.
Increased guest capture in apps owned by third parties including OTAs and Google. As noted earlier, OTAs, Google, Facebook and other large Internet intermediaries have invested heavily in their mobile experience, particularly focusing on apps. Guests often spend more time in mobile apps than on the "traditional" web. That suggests that getting guests on mobile to consider your property will require working through these intermediaries – at least for the initial booking.
In addition to these challenges, you must address guest concerns about safety and to ensure they see the value of your property before they'll book and stay with you. Those concerns aren't unique to mobile though. Yes, your guests will frequently seek the answers to these crucial questions using mobile devices, but you must prepare to answer those questions no matter where they find you.
How Do You Make Mobile Work for Your Hotels?
Since the start of the pandemic, I've encouraged hoteliers to follow a "Backyard and Bundle " or "Local, Loyal, Leisure" strategy. The underpinnings of this strategy recognize that drive market business is likely to return before flight, that business travel is likely to lag leisure travel for some time to come, and that guests will remain focused on getting the most value for their travel dollar.
These trends are equally true on mobile. Your response must take these larger realities as well as the mobile specific challenges listed above into account and use them to your advantage.
Here's how you can do that.
Take Advantage of Popular Mobile Apps
Your guests live their lives on Facebook, Instagram, and YouTube. Does your content and marketing strategy include them? Do you have a plan to engage guests using imagery and video on the most popular mobile apps? A marketing strategy that doesn't include the channels guests use most often is leaving money on the table – or leaving it for OTAs to collect.
Local Demands You to Be Where Your Guests Are
Google Maps and "local packs" in traditional search results play an increasingly important role in your hotel's search strategy. Especially when looking for options closer to home, guest search terms frequently return results featuring maps and local information. Ensure your marketing team continues to optimize your property's Google My Business listing, posts regular text and photo updates on your Google My Business listing, and has a dedicated reviews strategy for Google to increase your property's likelihood to appear in those results.
Participate in Google's metasearch offering
Metasearch increasingly represents a cost of doing business in search. While we all fondly remember Google's "10 blue links," those days are long gone. Today hotel search results often feature metasearch participating properties – and OTAs – prominently, especially on mobile. Make sure your properties are positioned to achieve their fair share in Google's metasearch to avoid increased OTA volumes – or lost revenues altogether.
Value-Adds Beat Discounts
Finally, shorter booking windows are likely here to stay. And consumers cash-strapped by ongoing financial challenges may seek discounts even as the travel economy recovers. But I urge you to not drop rates indiscriminately. A significant body of research – and real-world experience – demonstrates that hotels that hold rate most effectively recover from downturns fastest. Instead, consider offering value-adds that your guests will appreciate and choose to keep ADRs at healthy levels.
You can use "customer appreciation" promotions targeted at loyal or local guests to distribute distressed inventory without simply cutting revenue and profit needlessly. Ensure these offers appear appropriately in your mobile booking engine and to phone agents to drive improved conversion.
Conclusion
Yes, your guests have concerns that you must address once they're ready to travel again. Even after the vaccine starts to roll out globally, guests must feel secure that they can travel to your destination safely before they'll choose your property. And if you can satisfy their safety concerns, you must also demonstrate value for your rooms and suites. But it's clear guests will use mobile to find the answers to their questions about safety and value. And they'll book on mobile too – or they will if you make it easy for them.
Mobile continues to represent at least half of the traffic to your hotel's website even at a time when most guests are sitting at home. Large Internet intermediaries recognize its importance in customer lives. Those two facts alone should underscore its relevance to your company's long-term success.
But, if those aren't enough, you should expect those numbers to rise dramatically once guests can get back on the road again. An entire generation of frequent travelers – the folks most eager to resume travel – are also the ones who use mobile most often. Phones are virtually glued to the palms of their hands. Isn't that where you want to be?
Mobile isn't a fad. It isn't a trend. It's a way of life. Your guests today rely on it as a key component of their lives. And, if you use it properly, it also will represent a key component driving your property's recovery from COVID's economic effects. Do you want to feel the joy recovery offers us? Then it's time to unlock revenues for your business. And you hold the key in the palm of your hand.
HotelExecutive retains the copyright to the articles published in the Hotel Business Review. Articles cannot be republished without prior written consent by HotelExecutive.