Five Ways to Use Social Media in Your Recovery Strategy
By Heather Lee Account Supervisor, PR, Mower | February 21, 2021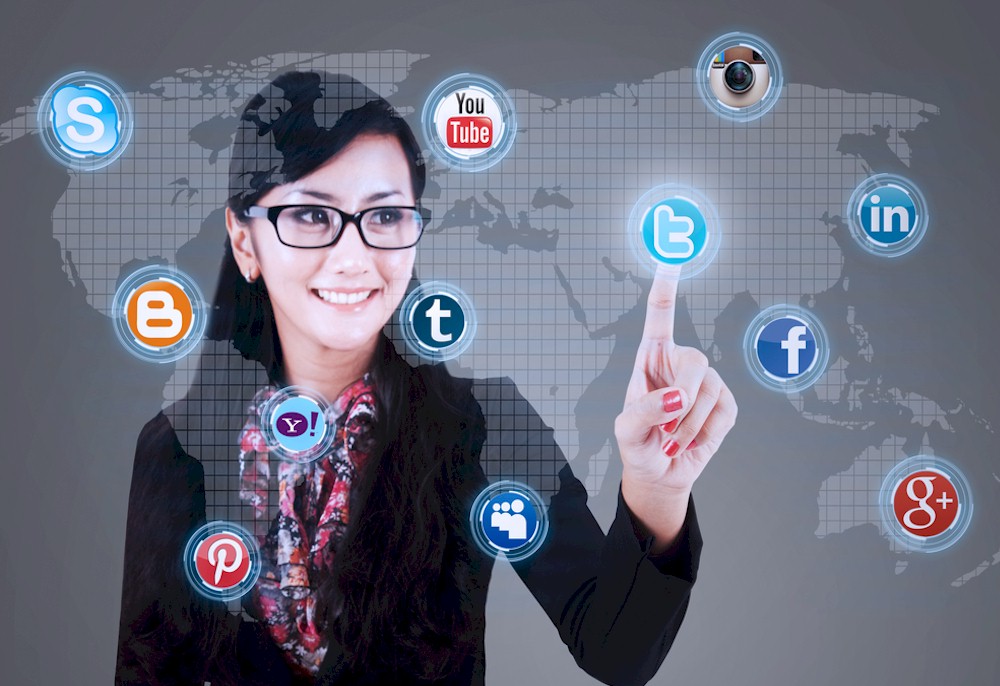 Travel has been all but stalled during the COVID-19 pandemic, but with vaccine distribution underway, there is light at the end of the tunnel.
Laying the groundwork for a successful recovery now will pay dividends as travel returns. Hoteliers can position properties for success by utilizing social media in a strategic, targeted way now.
Social media allows direct communication with guests and can produce quick results if used properly. It provides a platform to raise awareness for travelers considering destinations for their return to travel. It is also an  important vehicle for building trust. Chief among soon-to-be-travelers concerns is health and hygiene. Social media channels are among the most effective ways to proactively communicate safety initiatives.
Listening and reporting on social media is also an excellent way to uncover new trends and develop new offerings based on real-time traveler feedback. This article addresses five effective ways to use social media in your recovery strategy.
1.  Highlight unique experiences and amenities through social media channels to entice travelers to book a first time or return visit.
Many people spent most of 2020 in their homes dreaming about their next trip. The various travel bans created a pressure cooker of pent-up demand from people on lock-down. For some, trips had to be canceled whereas for others, planning came to an abrupt halt. As comfort levels rise along with the availability and widespread distribution of a COVID-19 vaccine, they will begin planning their trips, and experts anticipate a "revenge" travel trend.
Hotels can foster interest now during the consideration phase by showcasing their unique offerings and experiences via social media. Information, images, video, and virtual experiences will whet the appetite and prompt bookings as soon as people feel it is safe to travel again.
Throughout 2020, people have visited many places from their couch through their social media accounts. As their trip dreams begin to materialize into firm plans, hotels need to be front and center for guests who want to be convinced that staying with them is the right decision -- whether it is a bucket list trip or travel based on proximity.
Travelers are utilizing hashtags on Instagram to search for that Instagrammable trip. They are also researching top things to do on Pinterest. And they are experiencing destinations vicariously through YouTube. Since social media is a leading place for travelers to research and plan their trips, hotels need to be there, too. Brands that execute a good social strategy can win a place on traveler's consideration list for future travel.
2. Utilize local social influencers to promote staycations and road trips and to earn consideration for future travel.
Any number of studies and pulse surveys have pointed to the rise in short-distance trips by automobile since mid-2020. While traveling across or outside of the country may still be in the distance, there is an opportunity to use local social influencers to promote nearby destinations. People are looking to get a taste of travel – perhaps a quick getaway – even if they do not yet feel comfortable getting on a plane. That's where staycations and road trips come in. Focusing on the local audience in the near term could pay dividends as people are looking for a change of scenery from their homes.
Local social influencers will be able to visit your hotel and create content now, potentially at a "friends' rate" or for barter as they are looking to continue posting relevant material while underscoring and acknowledging the priority of staying safe. Connecting with travel or lifestyle influencers allows the hotel to benefit from the brand awareness they generate and gather content for future promotional efforts.
Most influencers are open to negotiation of usage rights of the photos and videos they create while at the hotel and destination. This will give the hotel additional assets from different perspectives with which to showcase the property. Travel brands like National Geographic take this a step further by posting influencer content directly to their Instagram feed. This brings different styles and a wealth of interesting and engaging content at  minimal cost. In most cases, influencers are more than happy to provide permission because it amplifies their content across new channels and helps to grow following and engagement.
3. Use social listening to uncover new trends and develop new offerings.
Before and throughout the COVID-19 pandemic, we have seen trends emerge like work-from-anywhere, an increased focus on wellness and self-care including sleep. Using a social listening tool or manually searching travel hashtags can reveal emerging trends and allow hotels to develop new and appealing offerings that fit with the brand. Knowing what the customer wants, or even what they do not yet know they want, will help hotels stand out in what is setting up to be a competitive travel recovery market. Social listening can also keep one's finger on the pulse of travelers' evolving safety concerns allowing for proper response with safety measures.
Emerging trends like work-from- anywhere has inspired some hotels to build focused offerings and highlight existing amenities that cater to this audience of newly minted digital nomads. As safety concerns continue, specifically regarding larger gatherings and potentially crowded spaces, smaller hotels and those in rural areas can stand out as responsible and safe options for travel.
Hotels that fit this category can use social listening to determine what this new audience expects as a clue of what to add or to promote in terms of relevant offerings. Social listening can also inspire new ways to present existing amenities or build new programs that speak directly to current trends, making it more likely that the property is top of mind when guests return to travel.
4. Use social metrics to drive content strategy.
Key to a smart social media strategy is to give the people what they want. It is imperative that brands monitor their social metrics to see how their audience responds to content. This will allow focusing resources on the most valuable content for the audience and will allow for ongoing fine tuning of strategy to effectively promote key messages. A social media strategy should have a framework that is true to the brand and yet allows for fluidity over time.
Brands should lean into what is working for their accounts on each social media platform, while testing different types of content and ways to present it. A simple adjustment to the type of photo or switching to video might help drive more engagement and subsequently more eyes on a brands content.
Metrics are also a roadmap for hotels having to make the most of limited resources -- and who doesn't these days? Budgets and team member resources are exceptionally lean for the time being. Social metrics can help a small or reduced team focus the hotel's efforts on the areas that are driving awareness, inquiries, and reservations.
Metrics will offer insight to either cut back on social platforms that are not performing well or develop content that can easily be manipulated to what works best for each social platform. In addition, working with social influencers can be an affordable way to supplement or replace an on-site photo or video shoot.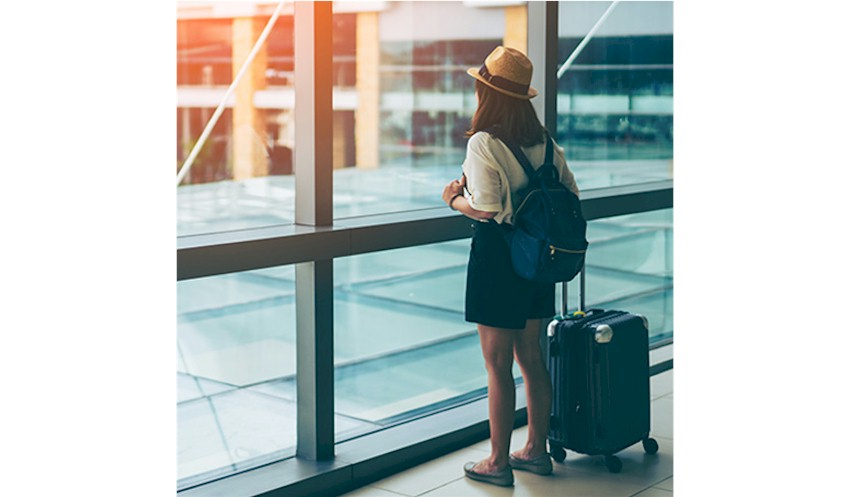 5. Communicating safety initiatives through social media.
Communicating safety measures is more important now than ever and is likely to be a permanent part of hotel messaging strategy. While people are eager to travel, there is ongoing concern about when it will be safe to do so. Clear and consistent communication is imperative. In addition to visual cues on-site and communication on the hotel's website and through email, social platforms are a great way to get the message out and meet people where they are already researching their travel plans.
Social media allows a hotel to show safety measures in practice rather than a list on the website of everything that is being done to keep guests safe. It can increase guest comfort by seeing safety measures in practice, while also showcasing guests enjoying their stay in the new normal.
Social listening can also help uncover specific traveler concerns and guide social media content to address a hotel's particular protocol.
There is no question that the travel industry took a big hit in 2020 and it will be essential that hotels and other travel partners utilize all their assets and channels wisely to stand out from the competition in enticing travelers and gaining their trust. The recovery of the industry starts now as consumers and business travelers are considering their travel plans for the near and distant future.
With the right content and messaging and discoverable posts, hotel brands can connect with past guests as well as new audiences -- especially as travelers consider staycations and shorter road trips they would have not considered prior to the pandemic. Executing on a strategic social media program has the potential of buoying a successful recovery and boosting long term business growth once the crisis is in a distant rear-view mirror.
HotelExecutive retains the copyright to the articles published in the Hotel Business Review. Articles cannot be republished without prior written consent by HotelExecutive.