3 Ways To Fill Social Media Content Gaps When Guests Can't Post Photos
By Arielle Rubenstein Social Media Manager, Screen Pilot | February 21, 2021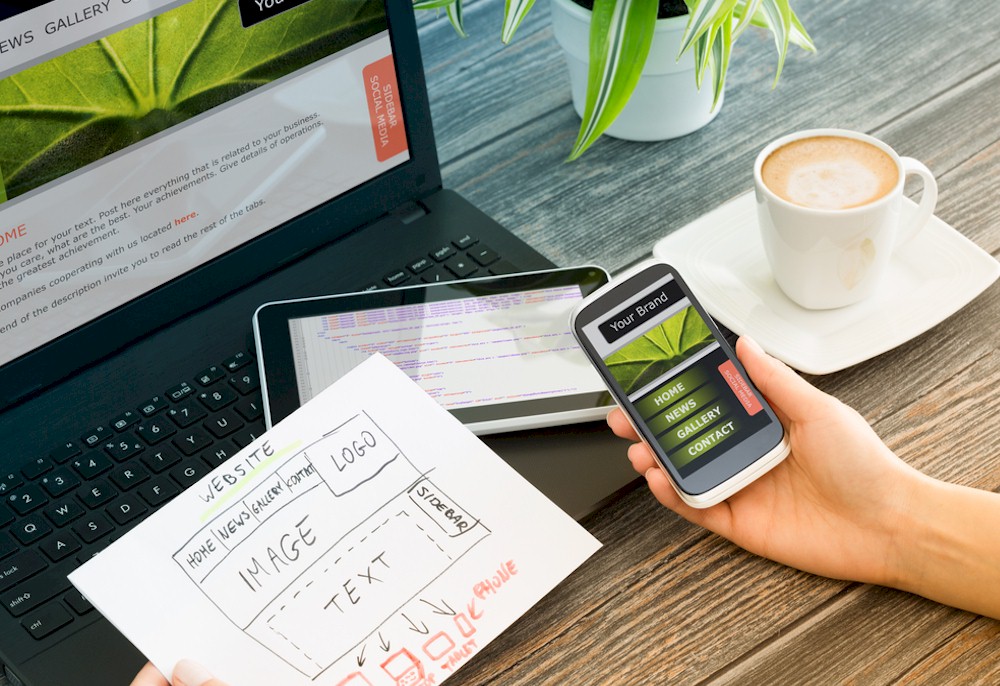 When the novel coronavirus reached an apex last spring and early summer, the hospitality industry as we know it changed forever. With hotels and resorts across the world left suddenly empty, storytelling the guest experience from any angle became, for the first time in modern history, seemingly impossible. Nonetheless, hospitality industry professionals working through the pandemic together learned that the brightest opportunities often lie in the darkest corners. Experiential marketing, especially on social media, became one of those bright spots in 2020 and will continue to be even more important in 2021.
"Show, don't tell" is a golden rule for social media marketing. For hotel marketers, this translates to the importance of sharing content from real guests to depict an authentic experience that potential travelers can look forward to. The wanderlust and credibility that user-generated content (UGC) instills has made it a powerful tool for hospitality brands, and for good reason.
A survey found that 39% of millennials won't complete a hotel booking without seeing some form of UGC. Guest photos are so effective at engaging past guests and inspiring new ones that a sudden lack of it could cause social efforts to come to a screeching halt.
As the COVID-19 pandemic forced many hotels to suspend operations, the absence of guests also resulted in a lack of new content. Regardless of your hotel's current status, it's important to maintain an active social presence to inform potential travelers about your property and destination.
But how can hotel marketers fill out their content calendars without any new guest photos? Keep your social media profiles fresh by repurposing existing content in an innovative way, turning your followers into content creators, and collaborating with local businesses.
I've outlined a few easy, key ways to do exactly this below.
1. Remix Old Content
Time is a precious resource, especially for marketing teams that may be operating on reduced capacity due to the pandemic. Hotel marketers may find themselves asking "what will we post, and how will we find the time to create it?"
Remixing and repurposing existing assets is an effective way to save time and will make sticking to a consistent posting schedule more realistic. As Social Triggers founder Derek Halpern wrote, "You don't have to create content day in and day out. You just have to work on getting the content you already have in the hands of more people." For hotels, this can mean repurposing Google reviews as text-only graphics, turning brand videos into GIFs, and incorporating stock photos and videos into your visual mix. We've rounded up a few of our favorite design tools that make remixing content fun and feasible -- even for a team of one:
Giphy is the world's largest library of free GIFs, stickers, and memes (there is truly a "reaction GIF" for every occasion) but its value for hotel marketers lies in their free GIF Maker tool. Upload movie files or static images and use the intuitive tool to edit your content into looping, animated GIFs that can be repurposed elsewhere.
Insider's Tip: Create a branded account to use solely for your hotel (and apply for a brand channel) to turn your Giphy profile into a platform to reach new fans, as Screen Pilot created for JW Marriott Guanacaste. Make sure to add hashtags relevant to your GIFs (#travel, #luxury, #vacation, etc.) to increase the exposure of your content. For more inspiration, check out Accor Hotels campaign called "The Feelings" that consisted of "emotion-based GIFs".
Mojo is a must-have design app for anyone who creates visual content for organic or paid social media. The app has dozens of stunning templates that can be customized with your brand's font, logo, and colors to create scroll-stopping visuals for any platform. Whether you want to make a slideshow, add an animated text overlay to a static image, or create a text-only story, Mojo will quickly become your go-to tool. While the app is intended for editing stories, square, horizontal, and portrait sizes are also available which makes resizing assets for different placements a breeze. The rights-free stock music available in the app is also among the best we've heard and it's sure to get your fan's toes tapping.
Offeo is a browser-based video editor with sophisticated templates and animations that will leave your coworkers asking, "How did you make that?" While you can upload videos and static images, the tool really shines when you have a physical product to drop into their premade templates. For hotel marketers, this could be a gift card, spa product, branded water bottle -- any image file with a transparent background will work. Offeo also boasts a robust library of stock images, videos, and music that allow you to create something amazing, even with limited assets.
While it's no secret that Adobe is the 800lb gorilla of the graphic design space, their web tool Adobe Spark is a notable addition to their suite of programs that's worthy of praise on its own. Adobe Spark has customizable templates for the major social media platforms in addition to designs for web pages and presentations. Recent platform upgrades include animation presets for photos and text layers as well as a background remover tool, which can be used to create collages out of brand and stock imagery. Adobe Spark connects to Adobe Fonts, so you can effortlessly sync your fonts across Adobe products. Another feature designers can take advantage of is the branding tool where you save your logo, colors, and brand fonts and can apply those elements to your designs with one click. This is a convenient tool to keep branding consistent across various social media platforms as well as social media ads.
Insider's Tip: If you're having trouble making your text "pop" in a design, select the text box and tap the magic wand labeled "Find a new style!" and you can cycle through various text options until you find the right look.
On this list of tools, Canva is likely the best known -- and for good reason. This graphic design platform has eye-catching templates for everything from book covers to virtual Zoom backgrounds and everything in between. Hotel marketers will appreciate the photo and video stock library, the brand kit that includes a custom font uploader, and the Canva scheduler which allows you to schedule social media posts right inside the platform.
First impressions are more important than ever so it's crucial for hotels to have a strong visual identity, and that extends to Instagram profiles. The Unum app allows you to plan your Instagram grid in advance so you can preview how the colors and subjects of your photos flow. An aesthetically pleasing Instagram grid "...can help hotels stand out in a crowded space of like-minded content" and your profile may be just the thing to finally convince a prospective guest to book a staycation.
One social media challenge hotels often face is the lack of assets relevant to a specific topic that they want to promote. Unsplash solves that problem as "the internet's source of freely-usable images" and features over 2 million high-resolution photos that you can use royalty-free. Whether you're looking for a cocktail photo to promote your restaurant's Happy Hour menu or a picture of a city sunset to showcase your destination, Unsplash has you covered.
Insider's Tip: Not finding the right aesthetic on Unsplash? Check out Pexels, another resource for free stock photos that look more modern than "traditional" stock imagery.
More advanced designers will love Mixkit, which you can think of as the "Unsplash of video." Mixkit's gallery includes organic-looking videos on topics including food, lifestyle, and nature in addition to professionally designed Adobe Premiere video templates -- all available for free.
Insider's Tip: Combine Mixkit's video, photo, and sound assets with one of the aforementioned design platforms to create visually unique posts. For example, you can create a quick Instagram story by downloading a vertical video from Mixkit and then uploading it to a premade Instagram story template in Canva.
2. Turn Your Fans/Followers Into Content Creators
As the hospitality industry continues to ride out this wave of uncertainty, hotels can remain top-of-mind by turning their followers into content creators.
For example, you can activate your audience's passion for travel by hosting a photo contest that asks users to share their favorite photo memory from your property (with a branded hashtag) for a chance to win a gift certificate for a future stay. Photo contests increase brand awareness while simultaneously bulking up your user-generated content library for social media posts - a true win/win situation for any marketer.
Insider's Tip: Platforms like Flip.to and Shortstack facilitate the creation and execution of social contests and include photo-release language that can be customized to fit your brand's policies.
Another way to invigorate your social content is to look for the silver-lining of your area's capacity restrictions. Instead of focusing on the negative aspects of an empty hotel, consider the possibilities: Can you invite local photographers to use your vacant rooms and event venues as backdrops for photoshoots? Do you have vacant outdoor space that could be used to host a pop-up restaurant, following the lead of New York's Hotel 50 Bowery? Will your concierge hop on Instagram Live to film a virtual tour of your hotel, with followers sending in their questions and suggestions on what to tour next? Which viral trends can your team participate in (Elf on a Shelf, TikTok dance challenges, etc.) that would have proven difficult in previous years?
Whether you choose to collaborate with local artisans or tap into your staff's creative talents, you'll build a library of interesting content to pull from until your property is hustling and bustling again.
One final thing to remember is that your hotel is just one aspect of a potential guest's vacation. Utilize your social media platforms to keep guests informed about local attractions and businesses that need support, as well as updates on local mask ordinances. While this may seem self-evident, Fuel's most recent COVID-19 consumer sentiment survey found that only 30% of hotels are communicating the open status of local attractions, and only 50% are actively communicating their overall COVID-19 initiatives prior to a guest's stay.
This is an opportunity for hotels to get creative on social media to communicate hotel policies in addition to local attractions and activities.
3. Think Outside Your Bottom Line
One option is to collaborate with local businesses or influencers to create content that showcases things to do in your location, including a roundup of museums that are open, where to go for outdoor activities, recommendations for the best dog parks (if your hotel is dog friendly), and so on. For city properties, you may want to create a restaurant guide of the best places for takeout or outdoor seating to assure prospective guests that there are dining options in case your F&B outlets are closed.
Another way to involve the community is to reach out to local artists and ask them to create promotional materials that you will feature on property and on social media.
To gamify the process and build social buzz, you can share a template for a postcard (or whatever collateral you need) and ask your fans to create a design inspired by your hotel in exchange for a prize. The runner-up entries and Grand Prize winners can be shared individually on social media to highlight the talent of each artist -- and flesh out your content calendar.
With the right mindset, hotel marketers can view the lack of new user-generated imagery as an opportunity to repurpose existing assets, turn followers into content creators, and instill goodwill in the community.
HotelExecutive retains the copyright to the articles published in the Hotel Business Review. Articles cannot be republished without prior written consent by HotelExecutive.