We'll Meet Again... but in Hybrid Meetings!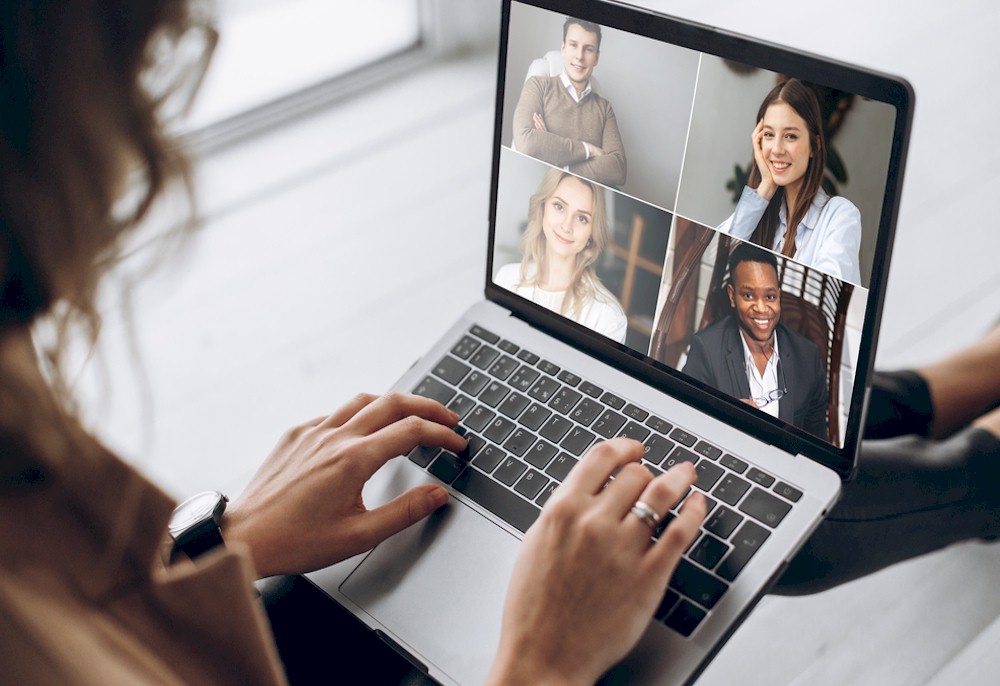 Vera Lynn's classic song from the war-times can illustrate our longing for the physical, in-person meetings in the current Covid-19 times. And for sure we will meet again; a fair guess is that it will happen during fall this year, when the vaccination rates in most countries have resulted in herd immunity. But it is not likely to think that we will meet in the same way we did before the pandemic.
We have learnt a lot and digitalization has matured, with all the benefits that brings, such as lower costs, higher efficiency and less travel resulting in lower fossil CO2 emissions, to name a few.  So what kind of meetings are we facing at our hotels in a near future, and what shall we use the remaining months to prepare for as hoteliers and meeting and event venues?
What Will the Near Future Look Like?
A fair guess is that we need to become hubs for: high quality hybrid meetings with a clear sustainability approach! Now, why this?
The days of "fribble flying" to attend a meeting just for the sake of attending the meeting, and whereby wasting time and money, is gone! I guess most companies would argue that this has never been the case, but when you put it into the perspective of the possibilities that digital meetings offer today you suddenly see it in a different light…
Parallel with the recent acceleration of the digitalization of our society, an overarching trend of a growing insight of the unsustainable way in which we live our lives and do business has emerged. 
It is no longer a question if the restart will be a green one or not, the question is how can we find our place and benefit the most, from the green restart that will happen!? So, if we want to offer "high quality hybrid meetings and conferences with a clear sustainability approach" to our guests what to do?
What is a Hybrid Meeting?
First of all we need to get our heads around hybrid meetings. Wikipedia tells us that "A hybrid event is a tradeshow, conference, unconference, seminar, workshop or other meeting that combines a "live" in-person event with a "virtual" online component" and to be able to deliver that, we need an up-to date technical infrastructure with high speed broad band and a basic knowledge amongst the team to be able to solve reliable connection with a satisfying speed, for our guests.
We also need partnerships with customer focused IT suppliers that can be part of our offer to the customer, since it isn't likely (at least for a small or middle sized hotel) to have a fully-fledged IT technician in-house.
That we need to choose a supplier that has taken on sustainability as an integral part of their strategy goes without saying and one that therefore also put big efforts into securing the data safety of our customer's. The additional advantage of liaising with an external supplier, who is an expert in the field, is also that you will benefit from the latest tech innovations (such as virtual reality meetings which seem to be around the corner)  at the same time as you yourself can concentrate on your core business and what you are really good at, hospitality.
When we have the technique in place, why not offer our customers a few tips and tricks on how to deliver a successful hybrid meeting/conference? Tips that really are the basics but still easy to forget, such as…
Assign one person to support with tech challenges and to survey the chat
Ask all to use both sound and camera and to mute when not speaking
Recommend an intro "tour de table" with a personal note as a start and ice-breaker
Let each participant in the room act as ambassador for one of the remote participants
Prioritize the on-line participants when you give the floor to the speakers
Don't forget short breaks of 5 minutes or so, perhaps with a physical activity
And similarly to traditional meetings and conferences it is important to…
Guarantee diversity and gender equality in panels and amongst speakers
Provide accessibility in-room and on-line (by subtitling, hearing loop etc.)
Provide safety and security (including on-line safety)
Making Sustainability Happen
Now, with the technique in place and a few advises shared we need to deliver the hybrid meeting and the hotel experience in a truly sustainable way, both ecologically and socially.
No news here - it is the same formula for success that has been true for decades now, leadership and knowledge. All in the team need a broad understanding of the framework for a sustainable planet and society and how we together and as a business can contribute to that in all our daily activities. Leadership is crucial, common for all transformational processes in an organization is that they stand or fall with the honest, visible and active commitment and engagement from all in the executive team and all managers.  
Once you have grasped the concept of sustainability it is just a question of reviewing all your activities and practices through the sustainability lens and adapt and change them so that you, in all parts of your work and in all your procedures are part of the solution and not add to the problems of the planet.
This is best done in departmental workshops where all in the team together define what your work will look like in a sustainable future and then look back to the current state of routines, processes and materials used. The creativity when all can chip in their ideas on how to change to a sustainable way of doing things is almost always amazingly high. 
The real expertise in how to best transform your operations to sustainability sits for sure with your team and hence the power of the workshop format, It is however advisable to first guarantee that you all have a basic knowledge about the basics of sustainability. One way of many is to invite your team to view this series of short cartoons explaining the Framework for Strategic Sustainable Development, FSSD.
Once you get the basic rules for running a planet it is easier to have an informed discussion and come up with all the ideas and suggestions for improvement. We of course have the most obvious ones such as initiatives to Save&Change: Energy (from fossil to renewables); Chemicals (from persistent to bio-degradable) and to introduce smart water management. But keeping in mind that true sustainability is about both running your business within both social and environmental limits we must also address areas like equality, inclusion, accessibility and safety to name a few.   
A Smorgasbord to Pick From
When you have discussed and found sustainable solutions for the topics that immediately come to your mind in the team it can be very inspirational to have a "smorgasbord" of ideas to pick from when you adapt your hotel to sustainability and in order to come up with new and additional areas.
One example of such a "buffet" to pick from are the Aspects of Sustainability for events, published by the Swedish Sports Confederation last year. It is a long list with areas you might want to address to improve your sustainability performance. Each aspect followed by a list of suggestions on where to start. 
Spread the Word!
Finally, when we know how to deliver efficient hybrid meetings at our hotels and have started to transform our operations to sustainability it is time to market it. We need to spread the word to all existing and potential guests that we not only are safe to visit from a Covid-19 perspective but, as importantly, that we are safe from a sustainability point of view.
Acknowledge that we are aware of the severity of the challenges facing society and that we are on the journey to facilitate for all our guests to be part of the solution rather than the problem. It is much more rewarding to "sell the sizzle" instead of threatening with the doomsday. A sustainable society is much more fun and enjoyable and increasingly the guests expect us to deliver just that.
Use an Eco-Label
An efficient tool to market your hotel's sustainability efforts is using a third party eco-label. Check out which reliable ones you have in your region/country (ideally choose a Type 1 label that follows ISO 14024 standard).
What about Financial Sustainability?
Financial sustainability will be the profitable result of any well thought through sustainability program but shall not be confused with the basics, ecological and social sustainability. However when you adapt your business to become part of the solution, economical sustainability will follow suit. Resource efficiency and waste management adds to profit day one and social sustainability builds your brand and improves your employer branding.
To conclude, it is highly likely that we will meet in new ways at the same time as we will expect sustainable practices delivered and that the winners in the so hardly hit hospitality sector will be those that are ready to deliver this very soon!
So to quote Vera Lynn again: 'Til the blue skies drive the dark clouds far away…We'll meet again. Don't know where, don't know when, But I know we'll meet again some sunny day!
See you out there on our journey to true sustainability!
HotelExecutive retains the copyright to the articles published in the Hotel Business Review. Articles cannot be republished without prior written consent by HotelExecutive.