Three Properties Setting New Standards in Reducing Environmental Impact
Hotel Resorts Embrace Sustainability Without Sacrificing Luxury
By Becky Zimmermann President, Design Workshop | May 2021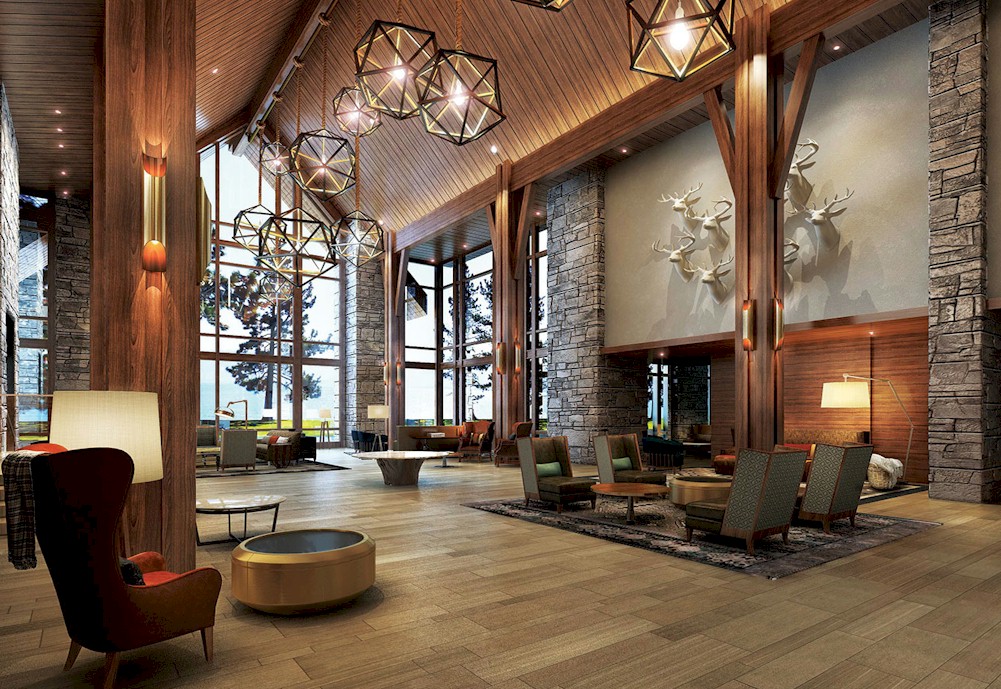 Hotels, especially resort hotels, can be particularly draining of environmental resources. Guest room water usage, laundry, swimming pools, irrigation, and 24-hour a day heating and cooling needs can have a considerable environmental impact.
Fortunately for future generations, green building and eco-friendly practices in hotels are more than a trend, they are core values of many hotels around the world. Setting new standards in reducing their environmental impact are three dramatically different properties.
The first is Edgewood Tahoe, a resort hotel opened in 2017, which not only operates with sustainable practices but invested in making significant improvements to the natural environment in which it is surrounded. Next is the Little Nell Aspen which first opened its doors in 1989, almost a decade before LEED certification defined metrics for green buildings.
Evolving during the past 30 years, they now not only employ some of the most eco-friendly operations but remodeled and renovated to deliver on environmental initiatives. Finally, taking sustainability to the next level is Electric Pass Lodge in Snowmass Base Village, 100-percent powered by renewable energy resulting in no ongoing carbon footprint.
Edgewood Tahoe Resort, South Lake Tahoe, NV