Paul, Ken, Buck and Radar Had It Right
By Bonnie Knutson Professor, The School of Hospitality Business/MSU | June 20, 2021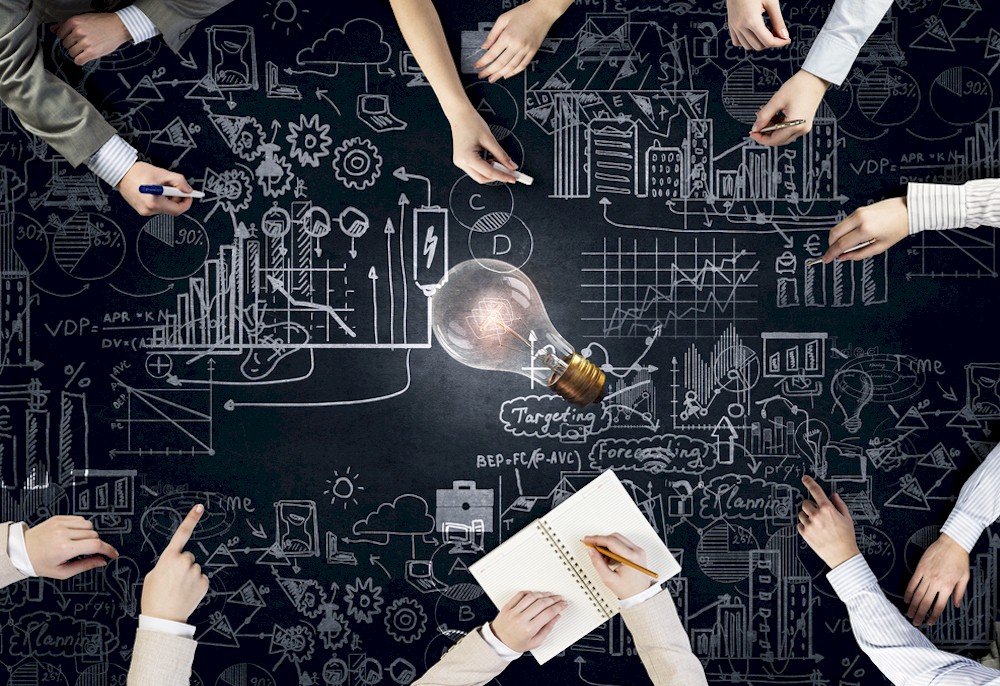 I am sure your mother said it to you a million times when you were growing up. I know mine did. When something happened, whether it be good or bad, mom would admonish me to remember that everything always happens in threes. I often wondered if that was a warning, a premonition, a hunch, or just an "old wives' tale."
This fabled rule of three is not part of a mother's vocabulary or even a fortune teller's toolbox, however. Rather, it is a writing principle that suggests "a trio of events or characters is more humorous, satisfying, or effective than other numbers." It is derived from the Latin phrase, "omne trium perfectum," which loosely translated means that when something comes in threes, it is perfect or complete.
In thinking about what trends, issues or practices will be impacting hotel sales and marketing strategies down the road, I always try to put my Radar O'Reilly hat on. For those who are too young to remember, Radar (whose actual name was Walter) was the unorthodox company clerk in the long running television series, M*A*S*H *. He was given the nickname of Radar because he could sense a helicopter approaching with the wounded before it was in sight or before anyone else could hear it coming. That is a good talent for anyone in today's unpredictable lodging world.
So, channeling my best Radar imitation, three overarching forces clearly come into view.
A while ago, I was watching one of my morning go-to financial shows when I heard a guest talking about how we will be "popping" in and out of the education world throughout our lifetime. Maybe it will be to change careers. Projections suggest that today's college graduates will change jobs at least four times in the first ten years, while those in the Baby Boomer generation will average 12 different jobs in their lifetimes. Listening to the guest on that morning show, I found it interesting that he made the "popping in and out" notion seem as if it were a revolutionary concept. It is not. Futurists have been writing about when we learn, when we work, and when we retire for years.
First, we go to school to learn stuff, then we go out to work to use the stuff we learned, and finally we retire, forget all about the stuff and go to a resort and spa to relax. Childhood was for learning, adulthood was for working, and old age was for sitting in a beach chair on that long-awaited retirement tour. This learn-work-retirement pattern has been described as the Linear Life Plan and was brought to the forefront by Ken Dychtwald more than 30 years ago in thinking about what will drive businesses – including hotels – in the future.
He showed how seismic forces are altering the way we learn, work, rest and are forging a different life pattern, which he named the Cyclical Life Plan. While it would take a large book to list and detail all these seismic forces, here is a capsulized version of what I see as three that will impact hotel marketing and sales into the foreseeable future.
Knowledge is King
Futurist Buckminister Fuller concluded that human knowledge doubled about every hundred years until about World War II when the rate of doubling shrunk to every 25 years. He called it the "knowledge doubling curve." Later, IBM predicted that, by 2020, the Internet of Things would enable knowledge to double every 12 hours. This gives credibility to the claim that what college students learn in their freshman year will be obsolete by the time they are juniors. It is no secret that human knowledge is growing at an exponential rate and we may reach a point where it increases faster than the human brain can retain it. We are currently training people for jobs that do not even exist yet, using technologies that have not been invented yet, to solve problems we do not even know we have yet.
IQs in some developed countries have recently dropped. While there could be a myriad of causes for the decline, I once heard a quip that the reason they dropped is because we do not have to remember anything anymore. If we do not know it or forget it, we can just "Google it." Consequently, people will be on a treadmill of continually needing to update "out-of-date knowledge with new knowledge in a continuous process of unlearning and learning."
The foundation of integrating an educational element into a hotel's strategy is not new. Disney's famous Institute offers professional development courses at the parks and resorts. And learning has always been a component of seminars, workshops, conferences, and meetings. More recently during the pandemic, sun belt properties transformed their ballrooms and meeting spaces into learning centers with upgraded wi-fi to attract parents forced to work from home with children whose teacher and classmates were existing on a small computer screen instead of in a classroom. Some even hired tutors. Hotels marketed them as Schoolcations.
Could your future market be in Trainingcations?
Who would not want to head straight to the beach or the pool after Zooming all day? According to McKinsey, about 25% more employees will potentially need to switch occupations than previously estimated. A recent survey found that one third of employees would look for another job if their company would not allow them to work from home. Given the increasing speed and power of our virtual world, that home could readily be your hotel. Could not your hotel transform un-used space to attract guests who have training or meeting needs? After all, we know that business travel is going to lag leisure travel. We also know that being in a different environment gives the mind a fresh perspective and enhances retention and creative thinking. And is that not what learning is all about?
Living Longer and Aging Better
It is no secret that in the U.S., and most developed economies, life expectancy has risen. If you were born in 1860, you would have been lucky to see your 40th birthday. By 1935, when Social Security was enacted, men were projected to reach 60 while women would make it to 64. Today, the current 2021 life expectancy is 79 years, which is remarkedly an .08% increase from just last year. For the first time in history, then, there are five generations of consumers. This means there are also five generations of your current and future guests and employees. And as we all know, each cohort has its own set of needs, wants, values and reasons for learning and for traveling. And they communicate differently.
In thinking about the potential for Trainingcations, AARP calls seniors the "hottest demographic in the labor market," working far past the traditional retirement age into their 70s, 80s, and sometimes beyond. The organization estimates that, in 2022, about a third of 65–75-year-olds will still be working and remain at approximately 11 percent for those over 75. Interestingly, while financial insecurity is a factor for some, having a sense of purpose is a bigger driving force. And despite what a lot of people think, seniors do care about learning something new – both personally and professionally.
Otherwise, why would universities be constructing residential housing for seniors? Like hotels, universities are looking for new revenue sources at a time when the demographics are a headwind. As the number of high school graduates decline, the fastest demographic growth over the next ten ears will be among people 65 and older. This shift in generational cohorts encourages more creative thinking about the senior market and the lodging industry. As longevity increases, hotel guests can, want and need to learn and be productive longer. Remember the 2015 movie, The Intern, starring Robert DeNiro?
More Time for Leisure
With the constant 24-hour barrage of emails, LinkedIn, Instagram, and texts, it sure does not seem like it, but we are working fewer hours per week than ever before in U.S. history. In January 2021, the average working week for all employees on private nonfarm payrolls in the United States was at 35 hours. This is 16 fewer hours than the 51+ hours our grandparents would have been working back in 1924. Those 16 "fewer" hours equate to two traditionally full eight-hour workdays. Put it another way, it equates to two more days during which people can jump in a car, a bus, a train, or in a plane for a weekend getaway at your hotel. We all know that promoting the opportunity to tack a weekend onto a business trip has always been strategy to keep occupancy levels up.
While Americans are often reluctant to take the full amount of their vacation time, businesses are recognizing the value of employees breaking away for a few days. And they are putting their money where their value is. Recently, PricewaterhouseCoopers encouraged its employees to use their vacation days by paying them additional money to do it, in addition to giving them salary increases and bonuses across the board. Not only was this a special thank you, but a strategy to keep their employees. As recently pointed out in AccountingToday, "Like many people around the world who have worried about travel since last year, many PwC employees didn't take their vacation days, letting them build up in the hopes of taking them this year." Given the shortage of qualified employees in the labor market, this move may be a sign of things to come.
The French essayist, Paul Valery, said, "The trouble with our times is that the future is not what it used to be." But for me, Yogi Berra said it better, "The future ain't what it used to be." Given this truism, we all must be like Radar making sure our radar is constantly up and working to aggressively monitor what is going on that can directly, or indirectly, affect our hotel – demographic, social, economic, technological, and political. Instability can happen anywhere or anytime. If your radar is up 24/7, you can detect the first signs of change, giving you time to defend against threats to your marketing efforts or take advantage of opportunities that may present themselves. The biggest dangers to any hotel are the ones management does not see coming. Understanding these threats – and anticipating opportunities – requires strong peripheral vision. In other words, a 360o radar screen.
The past year+ has been a "glass half empty" on many fronts, but it has also a "glass half full" on others offering incredible possibilities for hotels to refresh, rebuild, and reignite. Benjamin Franklin said, "When you are finished changing, you are finished." Well, the hotel industry is not finished changing, and it definitely is not finished. I am excited for the future. Are not you?
Your REVPAR will thank you!
HotelExecutive retains the copyright to the articles published in the Hotel Business Review. Articles cannot be republished without prior written consent by HotelExecutive.