Thriving Through Uncertainty: Lessons Learned from Margaritaville Hotel Nashville
By Nikole Halaka Group Sales Manager, Margaritaville Hotel Nashville | August 2022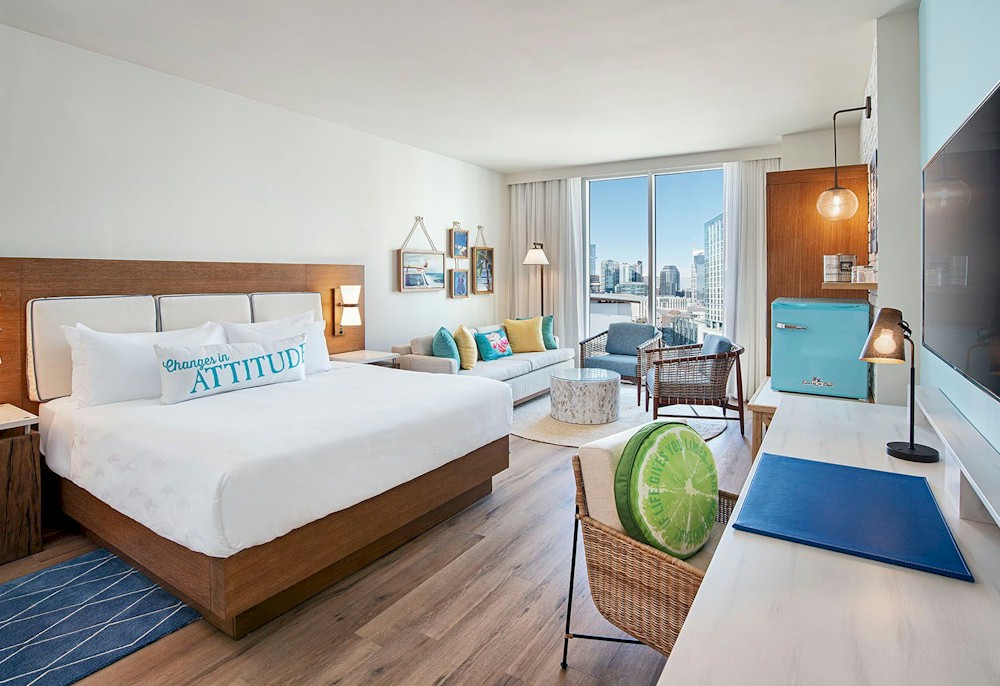 The pandemic has forever changed the way we conduct business, gather and communicate with others. Our team at Margaritaville Hotel Nashville has worked hard to take lessons from this time and use them to enhance our guest experience today.
Although COVID-19 has affected all industries, its effects are especially felt within the hospitality industry. Food and beverage operations at hotels and event spaces have had to drastically shift how we perform day-to-day duties due to product shortages, staffing problems and sanitation concerns. We have been required to develop creative solutions adapted to these shortages and consumers' evolving standards. Our staff at Margaritaville Hotel Nashville has proven flexible and enthusiastic in implementing these changes.
Guests have always expected a sparkling clean hotel room and amenities. Before COVID, cleaning was done behind the scenes and was not a talking point for guests. Most guests were not interested in hearing about cleaning methods and frequency and wanted to focus on a carefree experience at the hotel. This dynamic switched drastically during COVID and placed hygiene and sanitation at the forefront of guest communications and in view of guests during their stay. 
In this new environment, we hired additional lobby attendants to focus on high-touch areas in the hotel, including elevators, restrooms and staircases. We installed hand sanitizer stations throughout the hotel so that guests could feel safer in all spaces. We wrapped sanitized TV remotes in plastic bags and shared letters with guests at check-in with information about how to safely request anything they needed. Taking these additional steps during the pandemic allowed us to think even more critically about the best way to serve our guests, and we maintain that dedicated focus today.
The pandemic also brought cleaning to the center of conversations with meetings and events clients and allowed us to work more closely with them to understand and execute their unique needs. Navigating the same issues helped us work together to keep our guests as safe and happy as possible. This collaboration allowed us to build even deeper connections and relations with them.