Going Green Without Losing Green: Biophilic Design Strategies For Every Space
By Anna Kreyling Interior Designer, Baskervill Hospitality Studio | November 03, 2019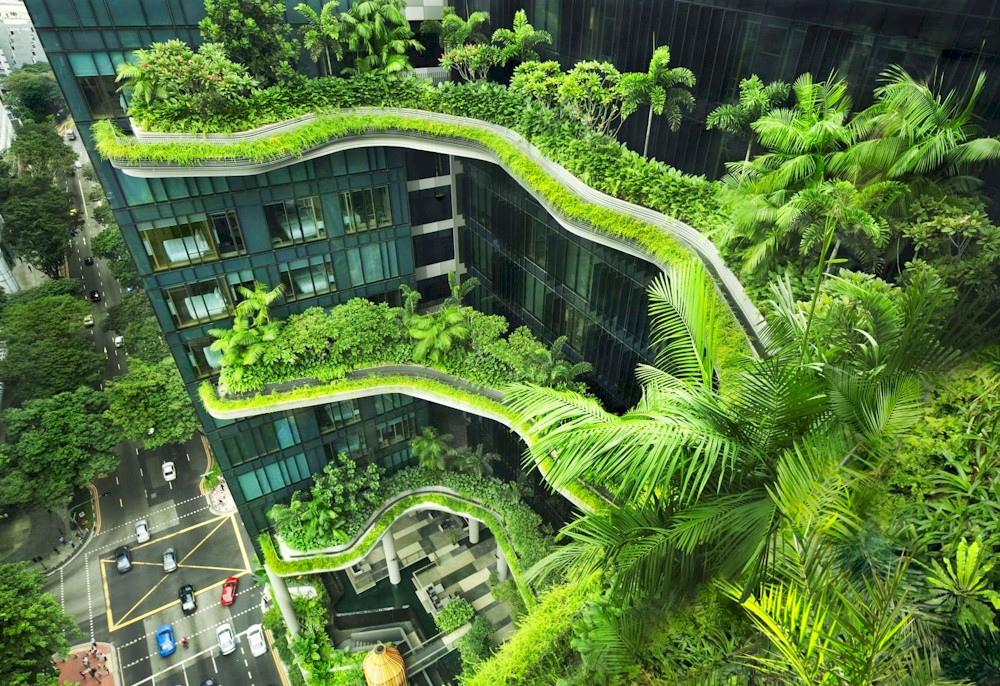 Travel can, at times, be a stressful experience. Being away from home and out of our normal routine can impact our overall health. So, how do we create spaces for guests that can help promote well-being while maintaining a hotel's financial performance? It doesn't have to be one or the other. By being smart about strategies to implement biophilic design, hotels can capture guest loyalty and increase revenue by providing environments guests want to inhabit.
The incorporation of biophilic design approaches – including direct and indirect access to nature and its elements – have demonstrated benefits to people's health and happiness, and hotels are prime opportunities for integrating purposeful design details that can make a meaningful difference. A recent study by Terrapin Green and Interface found rooms with views to water commanded up to an 18% boost in average daily rate to those without.
Additionally, an analysis of public space use found an 11% increase in activation in properties featuring biophilic design with a corresponding decrease in purely transient traffic. These numbers are meaningful: increased guestroom rates and occupation, and enhanced engagement in hotel-operated food and beverage outlets contribute directly to increased profit margins.
While incorporating live plants might be the most commonly used biophilic design intervention, there are many other ways to achieve a more holistically integrated approach that are both more cost effective and impactful in a space. One of the best ways to achieve successful, cost-conscious biophilic implementation is to utilize the 14 patterns of biophilic design developed by Terrapin Bright Green as a key organizer for any new project or major renovation. Using these tenets as a basis of design can create effective, exciting spaces without adding cost to the project (and can even provide savings in operating costs over time).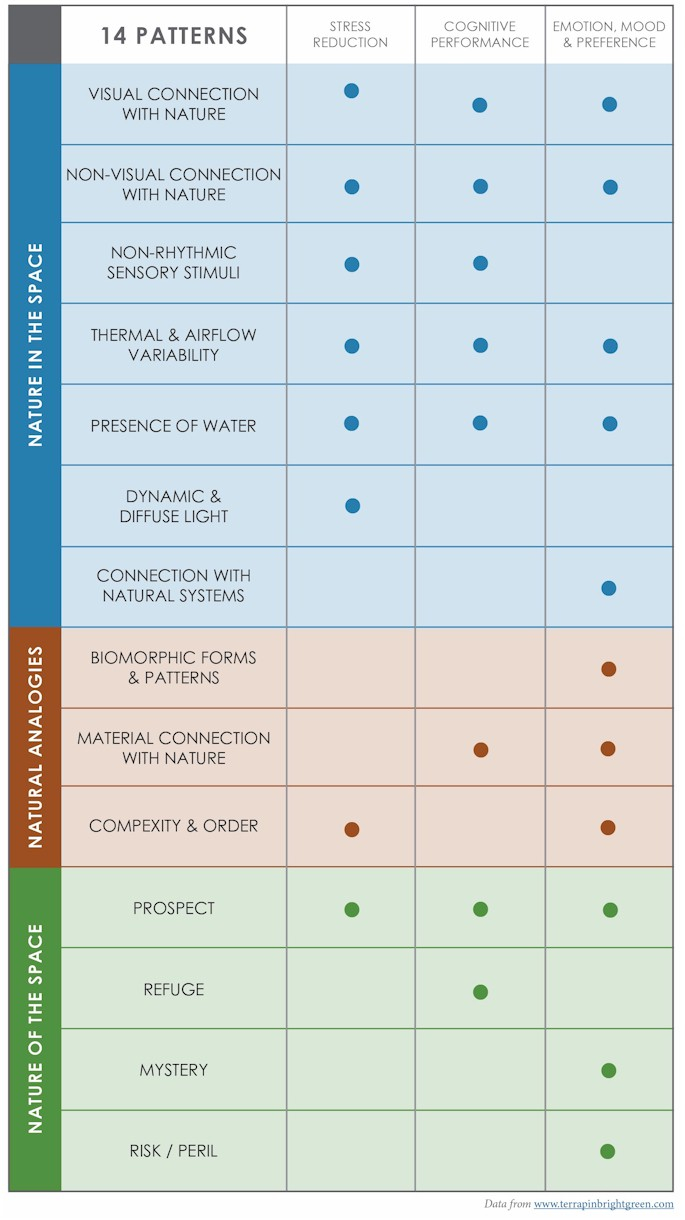 1.Layout Is Key
A good space plan can be one of the most effective, and cost-conscious, means of incorporating biophilic design principles. Focusing on the elements discussed below will not necessarily add additional cost to the project and only requires some extra thought and attention to implement.