Smart Hotels: Innovative Design, Technology to Create Exceptional Guest Experiences
By Felicia Hyde Principal & Lifestyle Studio Director, H. Hendy Associates | November 24, 2019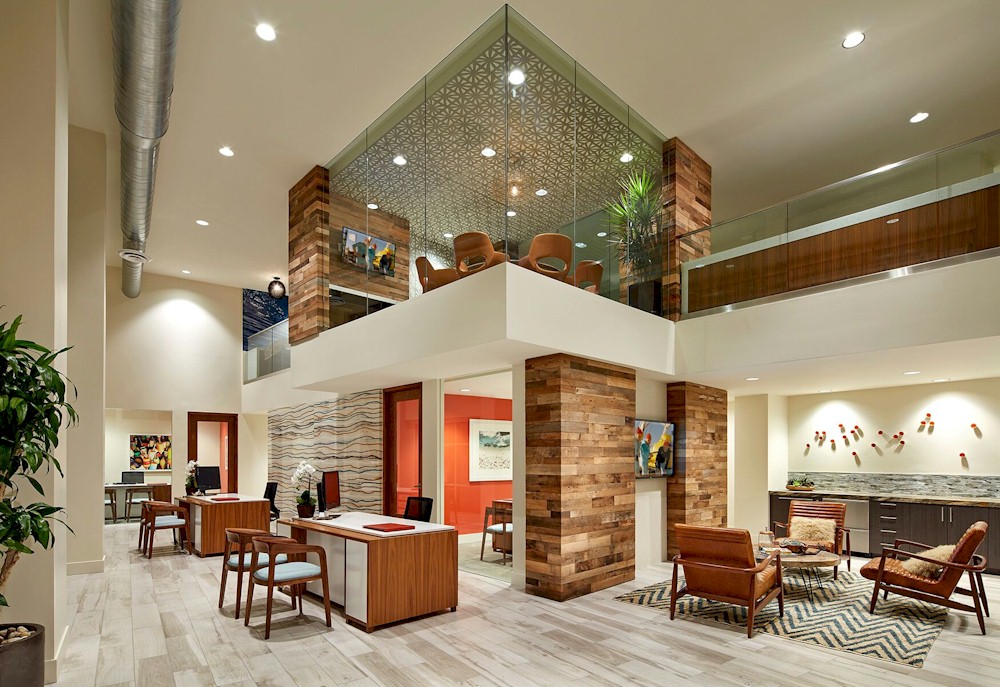 Vantis Apartments, Aliso Viejo, California
Decades ago, the idea of robotics and artificial intelligence integrated into our everyday lives would have been unthinkable. Fast forward to today, not only do we have the world at our fingertips, we have access to self-driving cars, wearables that monitor our vitals and the ability to virtually transport ourselves with a pair of goggles. Technology is not only making our lives easier, but revolutionizing the way we work, live and play. It's adding a new dimension to how we interact with the world and has significantly increased our expectations for accessibility and instant gratification.
So, it's no surprise that travelers today not only crave but expect the convenience and connection technology provides. From selecting travel destinations and booking accommodations to sharing and rating experiences, technology plays an integral role in the travel journey. In fact, research shows 40% of travelers today are concerned with having Wi-Fi connection while traveling and 45% use their smartphones for almost every step of their adventure.
While the desire for and integration of technology is shaking up many industries, it's a concept that's been transforming multifamily communities nationwide. With the goal to create unique and custom living experiences for renters, multifamily developers have evolved their approach to incorporate innovative technology not only in their communities, but their design process.
Here's a closer look at the demographic driving the demand for modern technology, innovative programs and design features, and key strategies hoteliers can apply to imagine unconventional designs that stand apart from the competition and provide a seamless guest experience for travelers.
Designed to provide tenants with the next level of fitness on demand, the workout center at Broadstone Vilara in Laguna Niguel will feature a full-length "smart mirror" enabling renters to engage in fitness classes, meet with personal trainers and connect via Wi-Fi and Bluetooth to track their performance and control music settings.