Best Western Captures Today's Hottest Travel Trends with Boutique Brand GLō
By Brad LeBlanc Senior Vice President & Chief Development Officer, Best Western Hotels & Resorts | February 16, 2020
Today's sharing economy and the emergence of urban renewal projects are just two examples of the latest trends influencing the travel space. Collaborative common spaces and revitalized city centers point to new consumer preferences that revolve around experience, culture, and friendly service at every touchpoint. Often referred to as "disruptors," these trends are shaping consumer travel and the hospitality industry as a whole.
Best Western® Hotels & Resorts (BWHR), with its finger on the pulse of changing consumer demand and traveler trends, has broadened its appeal to both lifestyle developers and a new generation of travelers over the last three years. A major part of the company's evolution has been the emergence of hip and energetic boutique brands under its corporate umbrella. Announced in 2015 as BWHR's seventh brand, GLō® is a terrific illustration of how the company is making innovation a priority to fit the needs of today's generational changes in travel.
GLō is primarily a new construction boutique brand specifically designed for secondary, suburban communities where live, work and play exist, complementing the urban locations of its sister brand, Vīb®. As the hub for today's modern traveler, GLō connects guests to a social philosophy and energizes shared spaces with state-of-the-art technology and a cool, chic and consistent design. Multifunctional spaces create a truly flexible venue for social opportunities and seamless connectivity promotes limitless productivity.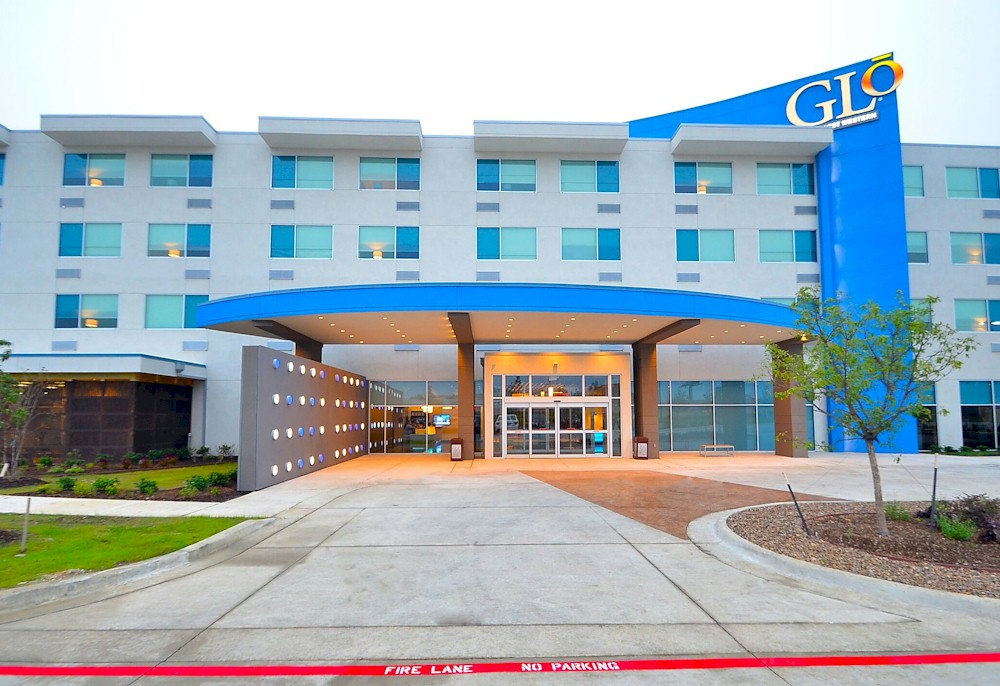 GLo Best Western Asheville Hotel, NC
Innovators, early adopters, executives and explorers travel to find inspiration and meet with movers and shakers just like them. With this in mind, we incorporated social spaces and seamless technology into the design to provide guests with a connected, empowering experience in today's digitally driven world. With an emphasis on social spaces and innovative technology, GLō's common areas pull travelers from their rooms with communal workspaces and engaged fitness centers. The modular rooms provide everything guests need to recharge and relax, including integrated technology, superior comforts and modern design.