Celebrating Local Culture and Empowering Creatives Fuel W San Francisco
By Roger Huldi General Manager, W San Francisco | April 26, 2020
While many hotel developers, owners and operators are striving for that "next big thing" to boost occupancy, W San Francisco has resonated with business travelers, millennials, and locals alike by driving creative programming and partnerships; providing artists, performers and innovators a platform and place to do what they love; and staying true to our passion points in fashion, style, design, and music.
W San Francisco says "yes" to daring hotel packages, events and experiences that reflect the vibrant culture and distinctive flavor of San Francisco through an "express yourself" mentality. As creators and promoters of unique attractions and engaging events – including an intimate and lively concert series called Living Room Live, a speaker series highlighting a bold vision for women of color in Silicon Valley, and an original concept for a recurring Three-Course Drag TRACE series at our signature restaurant – we look forward to a bright future as diverse and energetic as our surrounding environs.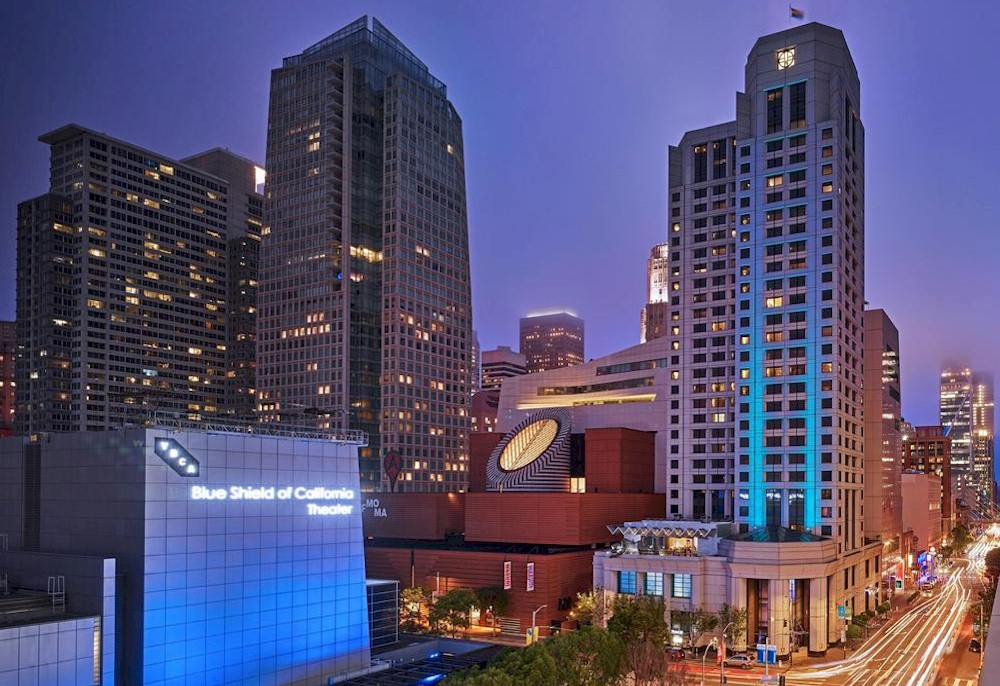 To the far right, the W Hotel San Francisco
Electrifying Expression, From the Heart of Hotel Design and Event Programming
With its proximity to the acclaimed San Francisco Museum of Modern Art and limitless art access, W San Francisco leverages its location as an urban oasis at the epicenter of San Francisco's finest museums, art galleries, and avant-garde environment. It is impossible not to feel the strong cultural energy pulsing around the SoMa district hotel, and we try to extend that experience from moment to moment as guests enter from the street into the hotel lobby.