Winterizing Outdoor Hotel Spaces During Colder Climates
By Mary Alice Palmer Principal & Director of Hospitality Interiors, HKS | January 31, 2021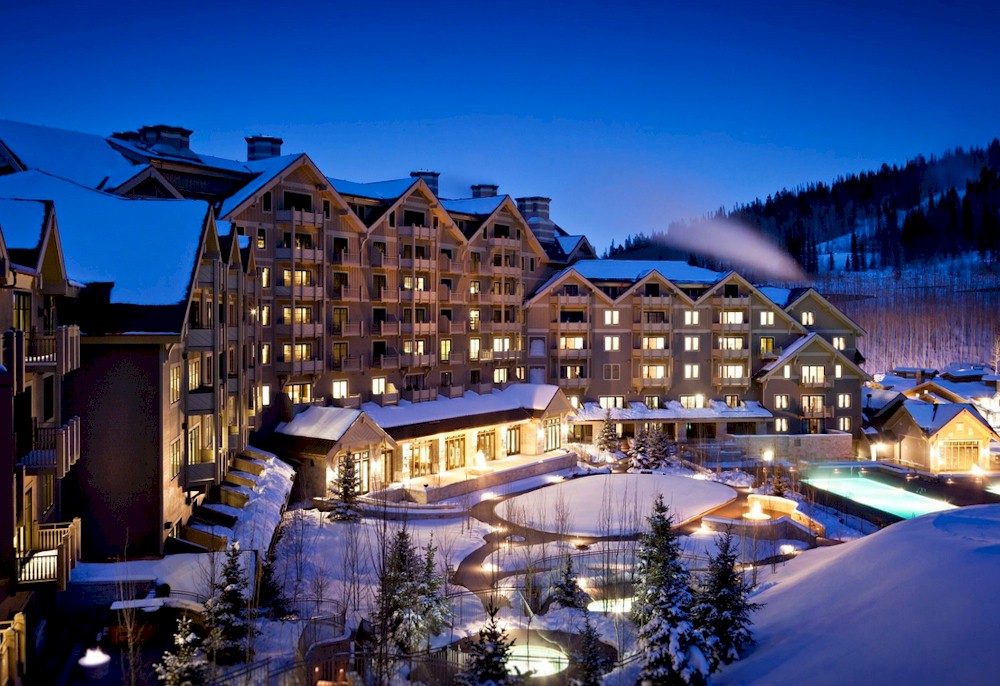 The hospitality industry expects brighter days ahead with the release of COVID-19 vaccines. But until we see vast improvements, we must continue to focus on the present and do what we can to ensure that hospitality spaces are safely used right now. That presents a challenge given that the weather has turned colder in many locales and the days are shorter.
However outdoor spaces continue to be places that provide physical and mental respite from the pandemic. Rightfully so, investing in outdoor spaces has been met with trepidation from hotel owners and operators as there is major uncertainty around whether guests can be enticed to continue activities outdoors. There is reason to be optimistic as this may be one of the first years in American history where there is a mentality shift and consumers finally embrace the cold. But it is up to the hospitality industry to make the right moves to make this possible.
Where outdoor dining and socially distant activities are allowed hoteliers, restaurateurs, and small businesses have an opportunity to transition spaces – rooftops, terraces and lawns – into places that radiate warmth and togetherness. While the days of the summer "streetery" scene are gone for a while, we learned that these setups helped keep businesses afloat and brought us a sense of normalcy as we weathered the pandemic. The same creativity that provided safe solutions to relax and socialize during the warmer months can kindle workable and inspired outdoor experiences for locals and visitors during the winter. It's all about getting people energized and excited to strap on their winter boots, heavy coats and leave the house in the first place. Especially during a pandemic.
To do that, destinations must create a truly special atmosphere. Winterizing outdoor spaces involves layering, as one would with clothing during this time, but of design and programming choices that add up to a winter wonderland. The following tips are not only meant to comply with social distancing protocols but can serve as tools for hoteliers and restaurants to think through how their concepts can draw a person out of their home during a chilly night.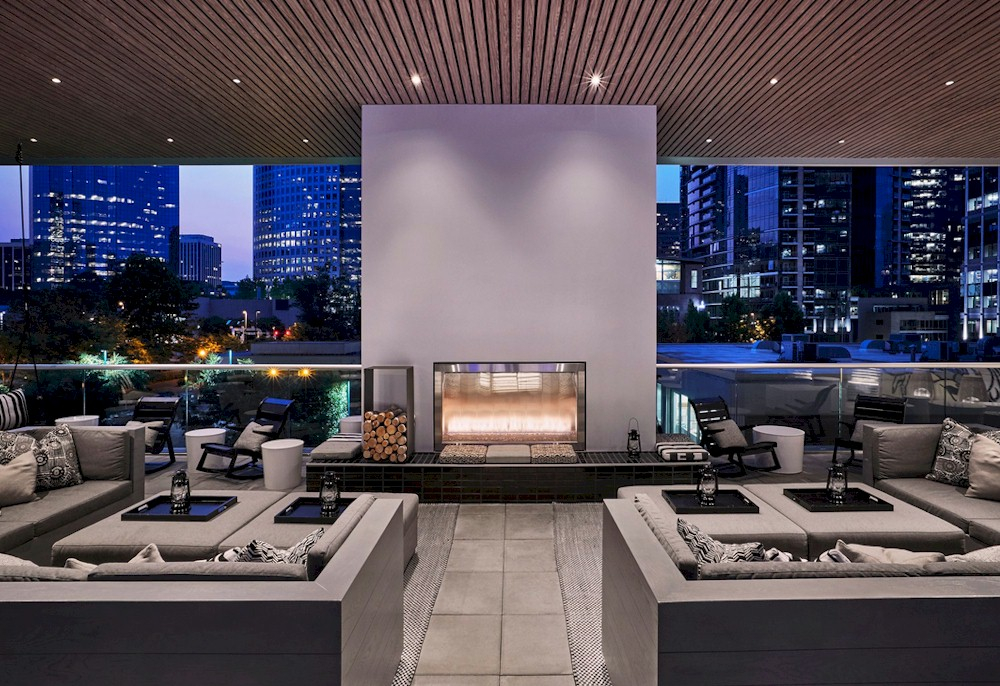 Guests can get cozy at The W Bellevue porch equipped with a fireplace and chair swings.