How to Run a Resort and Open a Hotel During a Global Pandemic
By John D'Angelo Director of Resort Operations, Wild Dunes Resort | February 07, 2021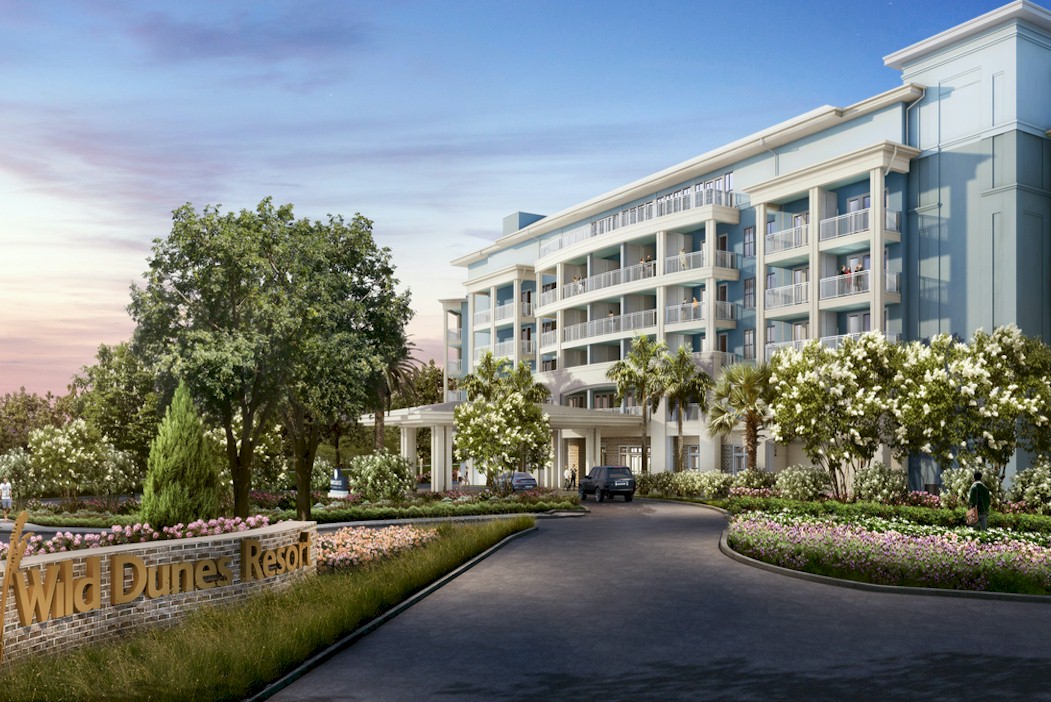 After opening properties like Grand Hyatt Nashville, Grand Hyatt Baha Mar and Hyatt Regency Denver, I am excited to step into my new role as the Director of Resort Operations at Wild Dunes Resort. One of my first tasks will be opening the Resort's new 153 room hotel, Sweetgrass Inn.
Set to open in March, this hotel was built and will begin to operate in one of the worst pandemics our country has ever seen.
However, now more than ever, we believe Wild Dunes Resort and Sweetgrass Inn will be impactful to our community and will resonate with the next generation of Wild Dunes families and guests.
When families visit Wild Dunes Resort, they create a tradition. We welcome families back year after year who have fallen in love with the history and beauty of the South Carolina Lowcountry. We want to continue enhancing that tradition for them. Sweetgrass Inn will create a hub of new amenities including, Lowcountry-themed shopping, art and culinary options, and improve guests' stays by adding new pools, a destination spa and beautiful gathering spaces.
Sweetgrass Inn will not only create new traditions for our guests but enhance our community and the Lowcountry that our team is so passionate about preserving. Nestled on the northern tip of Isle of Palms, a lush barrier island off the coast of South Carolina, Wild Dunes Resort occupies 1,600 acres of oceanfront paradise. As our world is dealing with a crisis, we understand that people need a safe escape. Sweetgrass Inn invites our community to become a part of the property and our natural landscape and new amenities will be available for guests and locals alike looking to relax and unwind.
I've worked at many different Hyatt Hotels and, in my opinion, Sweetgrass Inn will be the preeminent destination hotel. By curating the right staff, we are going to take it to the next level for guests.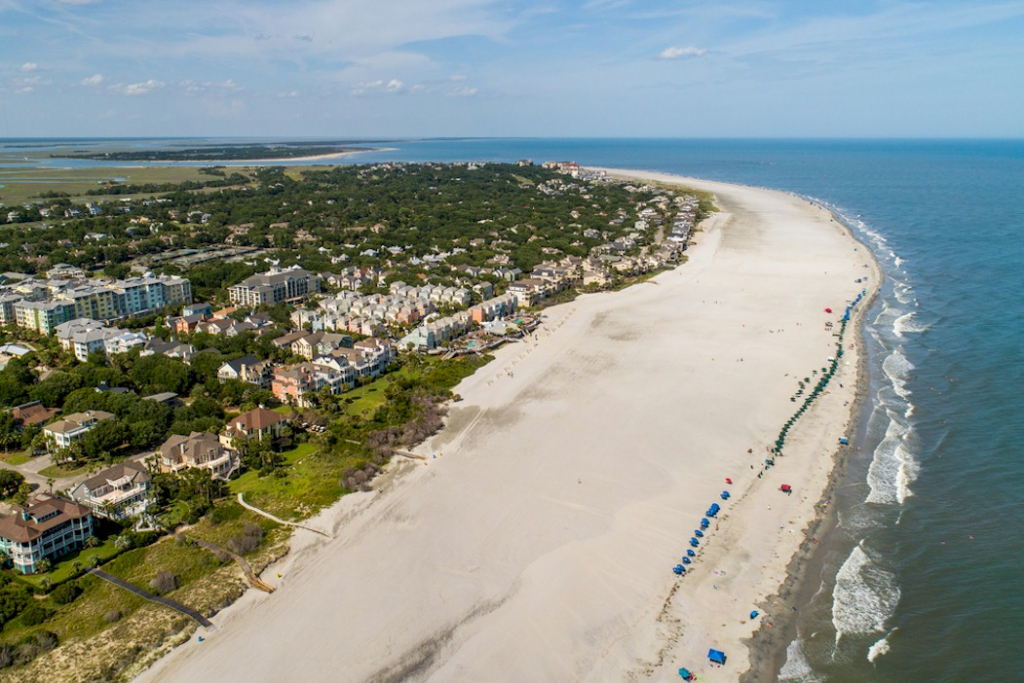 Aerial view of Wild Dunes Resort's 1,600 acres of oceanside paradise.
Overview of Sweetgrass Inn
Sweetgrass Inn is the entity that Wild Dunes Resort needs, to be forward-thinking and to be considered a leading resort destination. The design team has been phenomenal in crafting the space and the outlets and amenities are second to none.
Perhaps the most notable feature will be the 360-degree views. Sweetgrass Inn will offer unobstructed views of beautiful sunrises and sunsets over the Atlantic Ocean, the intracoastal waterway, Lowcountry marshes, the Charleston city skyline and Arthur Ravenel Jr. Bridge. The hotel's top floor offers an all-new experience, featuring a rooftop ballroom and terrace event space and a bar.
Everyone will want to have their function in the Indigo Room & Rooftop, the Lowcountry's first and only rooftop ballroom. Perfect for formal events and weddings, the Indigo Room is backdropped by a watercolor sunset over the Atlantic Ocean. With uninterrupted, panoramic views of Isle of Palms and the Atlantic Ocean, the 6,000 square-foot open-air terrace is perfect for wedding ceremonies. Couples will exchange vows in front of a glass partition, allowing for stunning shots featuring the Lowcountry's seemingly endless ocean waters. The 3,000 square-foot ballroom is ideal for a seated reception. In between ceremony and reception, guests can revel in stunning views at a cocktail hour under the covered outdoor terrace.
Also on the rooftop, The Nest bar will be open daily for craft cocktails and carefully-curated small plates while offering breathtaking views of the Atlantic Ocean. Appropriate for casual to upscale occasions, we know The Nest will be a new favorite spot for our guests and locals.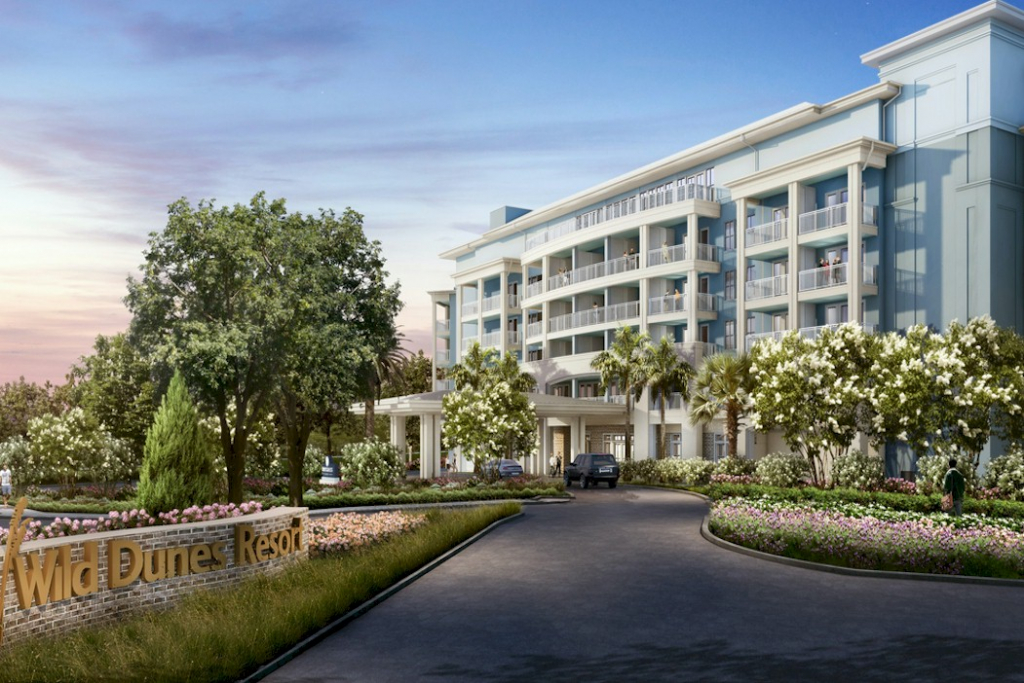 Entrance to the new Sweetgrass Inn at Wild Dunes Resort.
Sweetgrass Inn will offer a new, expansive pool deck, great for families to lounge and play during any season as the heated pools are accessible year-round. Guests can take a dip in the zero-entry pool, splash pad and hot tub. One of my fondest memories from childhood was playing in the splash pad at Disney World. So, I am excited that we will offer a one for kids to enjoy.
There will be two carefully curated food offerings. Adjoining the pool deck will be The Laughing Gull, a sit-down experience featuring coastal comfort food. The covered bar will feature five TVs, perfect for watching sporting events. Inside, The Oystercatcher will be a focal point of the lobby. Serving three meals daily, this space will be a living room where guests can meet and grab something quickly or have a sit-down meal. Oystercatcher will feature commissioned artwork by local artist and Wild Dunes employees, Emil Ristov.
Down the hall, on the first floor, the Osprey Ballroom & Terrace offers cutting-edge technology for meetings and events. The 8,000 square-foot ballroom has an adjoining terrace space and can accommodate groups of up to 800. Partitions allow the ballroom to be divided into seven individual spaces, perfect for a multi-function event. We can cater to the needs of our guests amid pandemic-era social distancing with the Osprey Ballroom. The Osprey features indoor and outdoor pre-function space including a covered outdoor terrace overlooking the hotel's lively pools and sun deck. There is also a full kitchen, featuring the newest equipment, that allows for phenomenal catering service.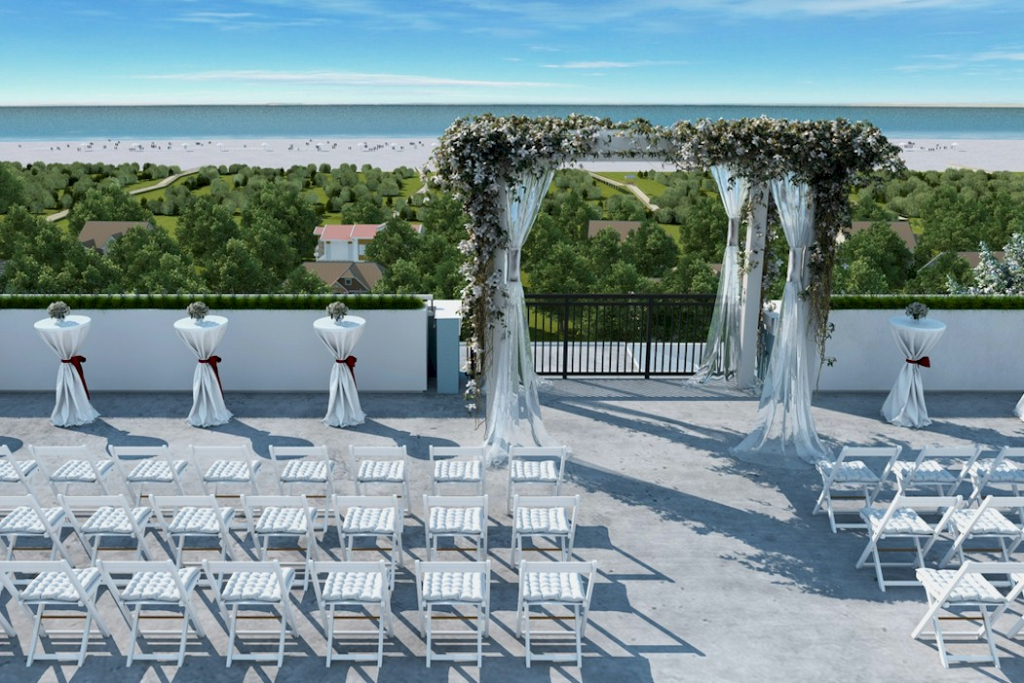 Sweetgrass Inn will offer a new, expansive pool deck with a zero-entry pool, splash pad, hot tubs and heated pools that are accessible year-round.
Adjacent to the Osprey Ballroom, the 570 square-foot Avocet Boardroom provides a more intimate space for meetings or private events. Perfect for private dinners, executive meetings or small gatherings, the Avocet Boardroom is practical for smaller groups.
Another showstopping amenity at Sweetgrass Inn will be the spa. I have never worked with a spa that is so tailored to guest's needs, accessible, luxurious and right off the lobby. The 10,000 square-foot Spa at Sweetgrass features 14 treatment rooms and indoor and outdoor relaxation spaces, including a 3,000 square-foot private outdoor spa garden with plunge pools and cabanas. This destination spa will be an amazing experience for guests and locals. Our new Spa Director, Dawn Spann is developing programming ranging from classes to fitness, and a spa menu that will incorporate local flair. It will be very easy for locals to find and will be accessible to anyone who wants to have a world-class spa experience right here at Wild Dunes Resort.
The Sweetgrass Inn connects to a newly refreshed Sweetgrass Plaza, an open-air hub for shopping, eating and socializing. By choosing partners that embody the laidback, culturally-rich Lowcountry, we are bringing even more authentic Charleston experiences to our guests.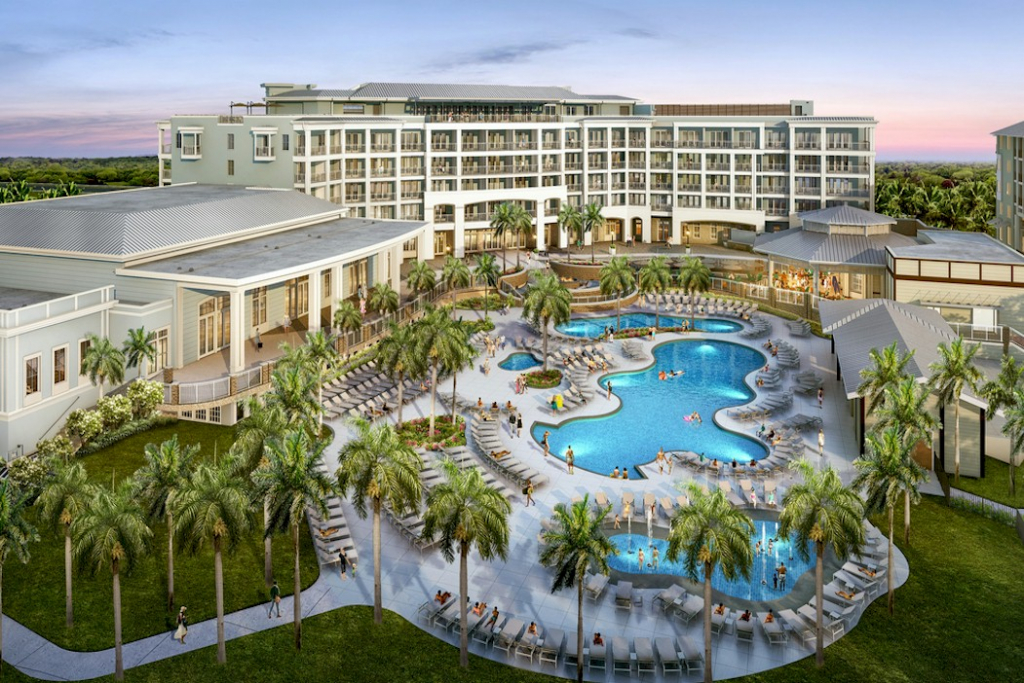 The Indigo Room & Rooftop is the Lowcountry's first and only rooftop ballroom. With uninterrupted, panoramic views of Isle of Palms and the Atlantic Ocean, the 6,000 square-foot open-air terrace is perfect for wedding ceremonies and formal events.
COVID-19 Challenges and Advantages
We have a surreal advantage right now, the ability to hire the best of the best to work at Sweetgrass Inn. We are currently holding hiring fairs to staff our new hotel. We are blessed to be getting top-level candidates right now, who may have not been available or aware of our openings before the pandemic happened. By hiring 250 staff members, we are not only creating a top-notch team but keeping our area's culinary and hospitality industries alive.
During this hiring process, I am insisting on speaking to every guest-facing associate. Our only focus is to make sure every guest has the best possible experience here. Not just from a hospitality standpoint, like delivering extra towels or toothpaste, but also in a COVID-19 world. We want to ensure guests can depend on us and we empathize and understand their desires and needs.
Our staff's passion for this area and community is what sets us apart. They are dedicated to paying homage and preserving the history of this area. They know the history of our island, from the first home being built at 807 Ocean Boulevard and the old airstrip to the old duck boat training facilities. It is common to walk into Huey's and hear the bartender or server telling guests about Huey the infamous goose who harassed people at the old gas station or to hear the staff at Woody's telling guests about the pilot, Haywood "Woody" Faison, who used to land his private plane at the island's former airstrip.
Conclusion
We know that one of the most important aspects of a family vacation is creating memories that will turn into traditions for years to come. That's why we listened to our guests when designing Sweetgrass Inn. Our guests want new, transcendent experiences and unmatched amenities. We are dedicated to bringing together our already existing Lowcountry charm and new state-of-the-art amenities to create a destination for many generations to come. We understand our history, but to become a truly enriching resort we must be dedicated to enhancing our community's future. That is my focus, and I am thrilled to see Wild Dunes Resort and Sweetgrass Inn offer exquisite experiences for guests and locals alike.
HotelExecutive retains the copyright to the articles published in the Hotel Business Review. Articles cannot be republished without prior written consent by HotelExecutive.