Wellness and Sustainability in Hospitality Design
By Darin Cook Partner, AIA, Pelli Clarke Pelli Architects | November 2021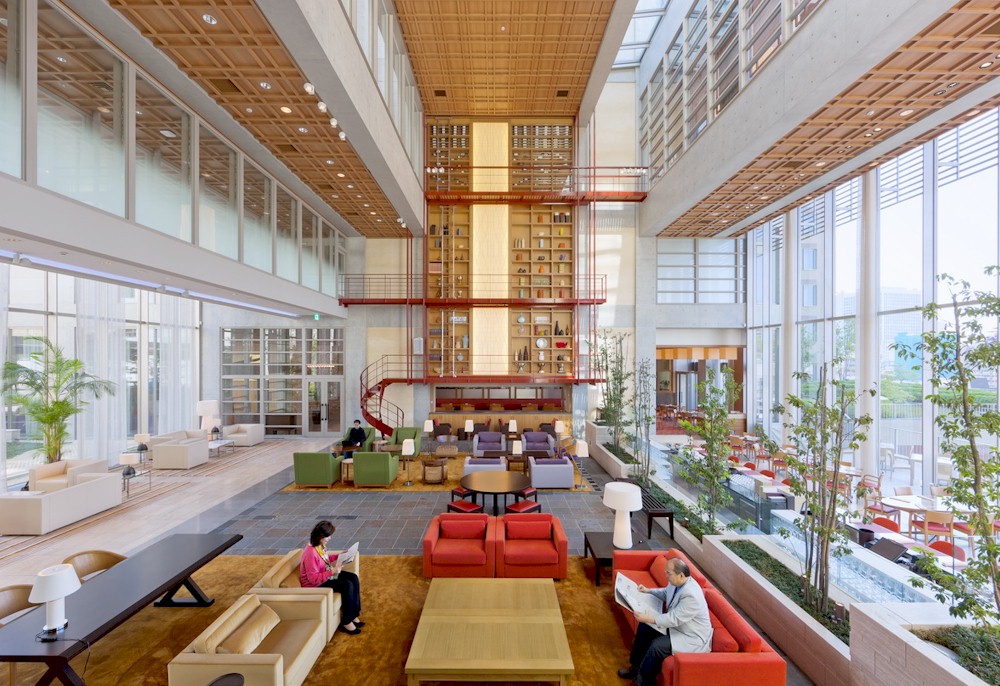 The hospitality industry is embracing wellness and sustainability as keystones in the design and operation of their properties to create unique guest experiences, to build their brand identity, and to design environmentally sustainable hotels for their guests, staff, and the greater community.
Wellness, though perhaps a broad or elusive term, is concerned with the holistic well-being of the body, mind, and soul.Nature and the built environment have a deep and direct impact on people's health and well-being, and this is where responsible architecture and landscape design join to create vibrant and nurturing places and spaces that invigorate the body, refresh the mind, and soothe the soul and makes a client's stay as meaningful and eco-friendly as possible.
In the context of the hospitality sector, creating a wellness culture requires a holistic approach which must consider Design, Technology, Sustainability, as well as Operations and Food and Beverage offerings. Many of the primary issues concerning wellness in hospitality design, are encapsulated in the WELL Building Standard™, first created in 2013 (and updated in 2020) by the International WELL Building institute (IWBI), "which is concerned with delivering more thoughtful and intentional spaces that enhance human health and well-being."
The core concepts of WELL: Air, Water, Nourishment, Light, Movement, Thermal Comfort, Sound, Materials, Mind, and Community, are interwoven with sustainable design practices and together represent strategies being adopted, in a variety of manner, by hotels globally to fulfill the promise of an integrated wellness experience. These concepts are discussed in greater detail below:
Air
Good air quality is paramount for human health and with COVID masking requirements in public spaces, hotel guests and staff have developed a keen awareness of and appreciation for clean, fresh air.