Optimizing Outdoor Spaces for Maximum Usability, Enjoyment and Safety
By Jon Chase Vice President of Engineering at Trex Commercial , Trex Commercial | September 2022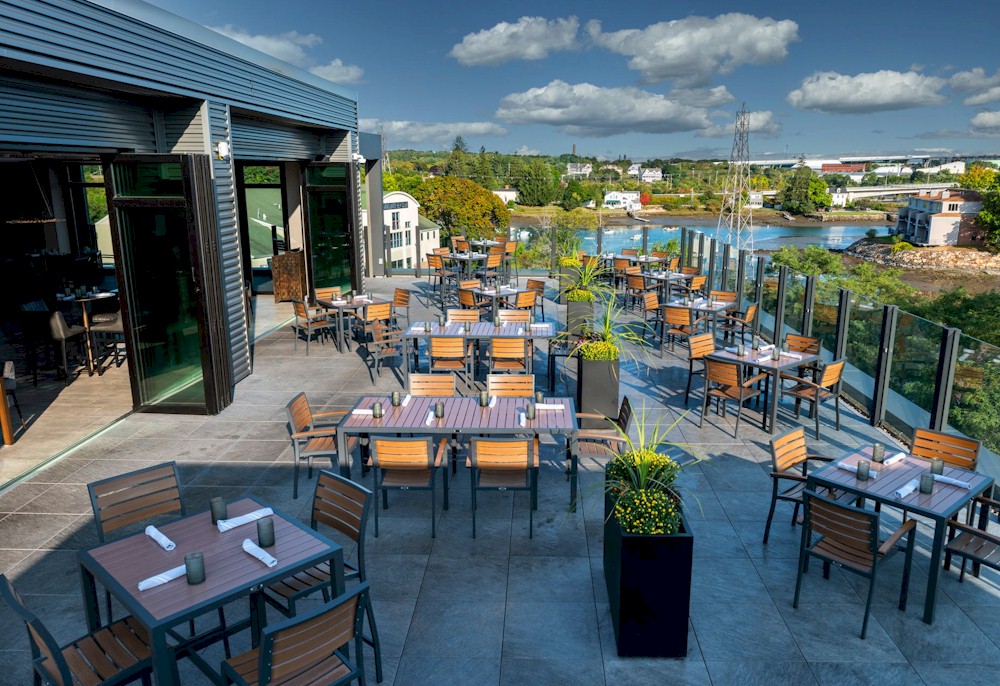 Following years of being fundamentally confined to our homes, people everywhere are eager to gather, celebrate and enjoy face-to-face time with friends, family, peers and colleagues.
We are seeing – and celebrating – the return of weddings, class reunions, industry trade shows and corporate events.
However, safety and social distancing continue to be underlying concerns and considerations that will continue to impact event planning for both the near and long term.
With this in mind, outdoor spaces have become more important than ever to hotels, resorts and other hospitality venues. For many, in order to even survive during the pandemic, they had to make the most of their outdoor areas by finding creative al fresco solutions for everything from spa services and dining to entertaining guests and hosting special events in order to maintain viability and profitability.
Our design and engineering teams collaborated with countless hotels, resorts and convention centers throughout the pandemic and over the past 30+ years to optimize the function and comfort of outdoor spaces for maximum functionality, safety and enjoyment. Three solutions we have seen gain traction – and ones we predict will continue growing in popularity – are glass windscreens, platform pool covers and modular staging systems. Each of these represents a smart, versatile investment for venues looking to offer outdoor options that deliver enhanced comfort and a heightened experience for guests – both literally and figuratively.
Reach New Heights