A Conscious Company Leads to More Authentic Experiences
By Maya Federman Director of ESG, Selina | May 2023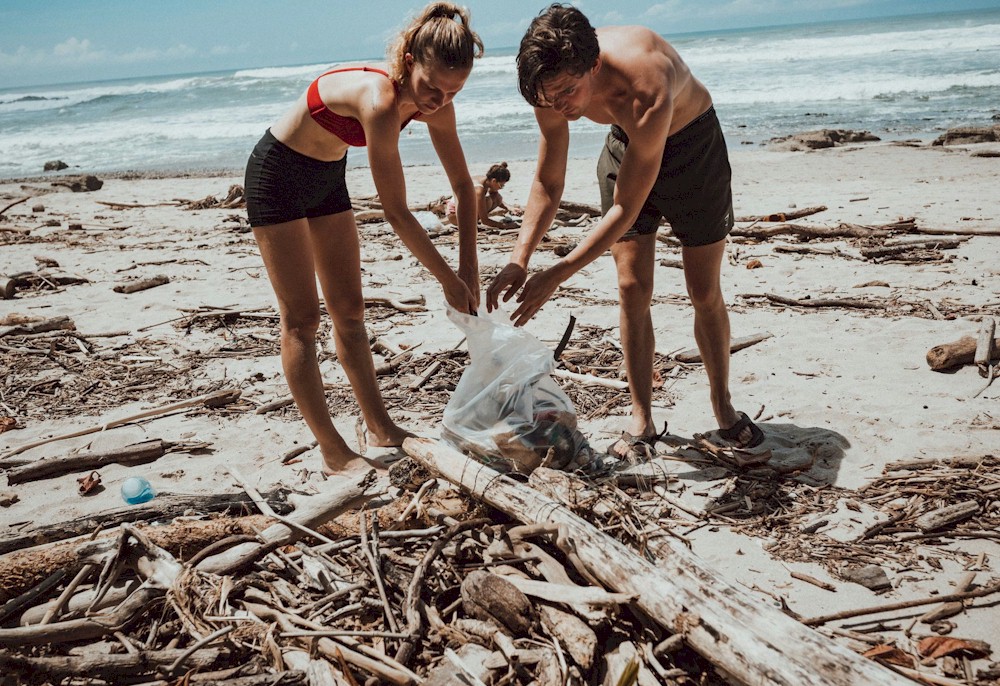 Since the middle of the 20th century, the global population has grown more than 3 times and reached almost 8 billion people globally as of 2022.
Population growth goes hand in hand with technological progress and innovation and therefore, life expectancy has almost doubled itself.
However, a further expansion of the population needs the attention of all sectors in order to ensure sustainable lives on this planet. Population growth means increased needs of food, natural resources (land, water, crops etc.), as well as an increase in greenhouse gas emissions and climate effects that have a great impact on the ability to maintain sustainable lives on earth.
Moreover, in a world of digitalization, where physical contact is decreasing, and loneliness is increasing, the ability of companies to foster meaningful connections and relations is the cure for the breach we see in younger generations. In the last few years, fueled by the COVID-19 pandemic, the modern world and technology have torn us apart. Physical connections shifted to constant virtual interactions, while depression and isolation increased.
When we look back at these behaviors, the mission is clear: brands need to take a stand and cater to the needs of these generations. Companies need to be aware of these issues and take active steps to address them by becoming part of the solution instead of the problem.
Selina Maderas guests socializing.
What is Happening Today
Earth was and still is affected by humanity due to progress that has enabled an increase in life expectancy, improvement in people's lives in different aspects, and new and innovative solutions in almost every industry. These advances bring about new solutions, experiences, and a strong economic development, but they have a great effect on Earth and on the population. Knowing this, we must all commit to a more conscious life - from the public to the private sector, academia, NGOs and private people.
Many companies worldwide understand this issue and are acting on Environmental, Social and Governance ("ESG") matters. Through ESG structures and strategies, companies can contribute to the global commitment to these matters and can analyze the risks relevant to their performance and operations to ensure a stable management system and readiness for any possible event or crisis.
An ESG department that leads this analysis and implementation process is crucial for a company to manage the wide range of related topics under the ESG umbrella and to create the most effective connections internally to provide the best results.
Collaboration between the ESG department and others is essential for the structural and effective implementation of ESG-related matters. Since ESG touches every facet of the business, the participation of employees from other departments is important. Therefore, the communication and language incorporated in company communications marks the success of the implementation of the ESG strategies, together with a strong involvement from high-level management. A strong culture inside the business helps to create a stronger commitment of employees to ESG initiatives and the company since we understand that ESG matters affect the commitment and willingness of employees to work for a company.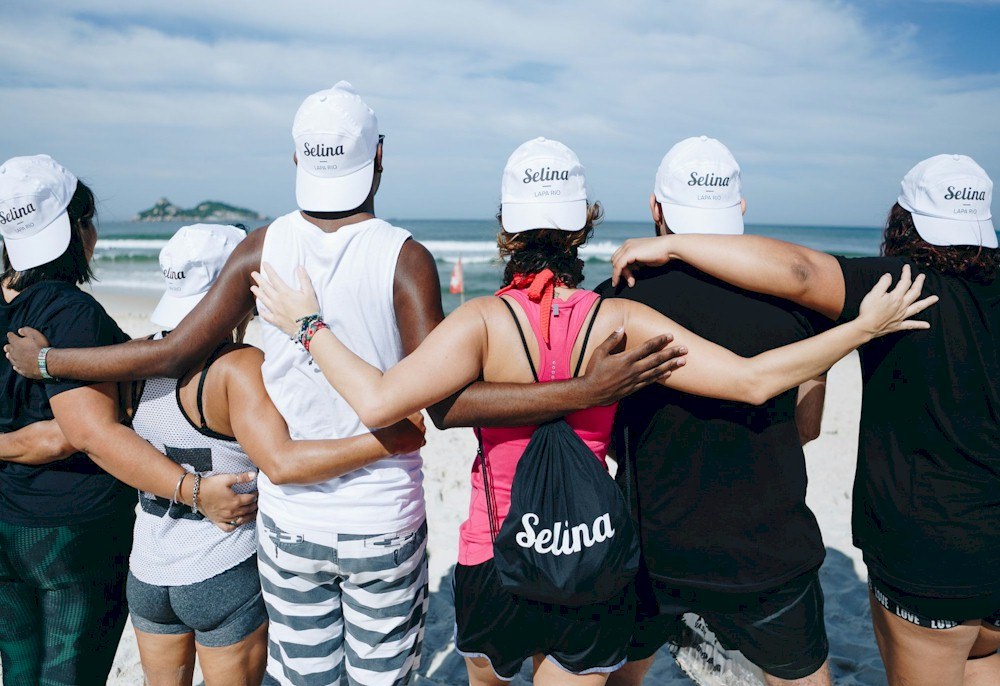 Selina team culture and collaboration.
What About the Consumer?
Companies must consider the needs of their target generation. For millennials and Gen Z, one of the biggest problems is loneliness. Brands must create or enable platforms to help them deal with this issue. Most importantly, the answers to these issues must be aligned with the company's mission. If companies create safe spaces where travelers can build meaningful relations, it will help to fight these issues and strengthen company culture.
The industry is witnessing a hunger for business relations, romantic relations, short-term traveling acquaintances, and long-term friendships to come to fruition through travel experiences. Consumers and employees of travel brands want to have access to activities and social responsibility events, facilitating the creation of deep-rooted bonds. Offering these opportunities leads to a high eNPS (employee net promoter score) and more advocacy initiatives in the industry overall.
An authentic experience is created through social participation and immersion in the culture, architecture, and natural settings providing a solid sense of belonging and giving the feeling of being local. Understanding our impact in the places where you operate should be a huge component of your corporate responsibility, as well as guiding your employees towards opportunities to help the people around us.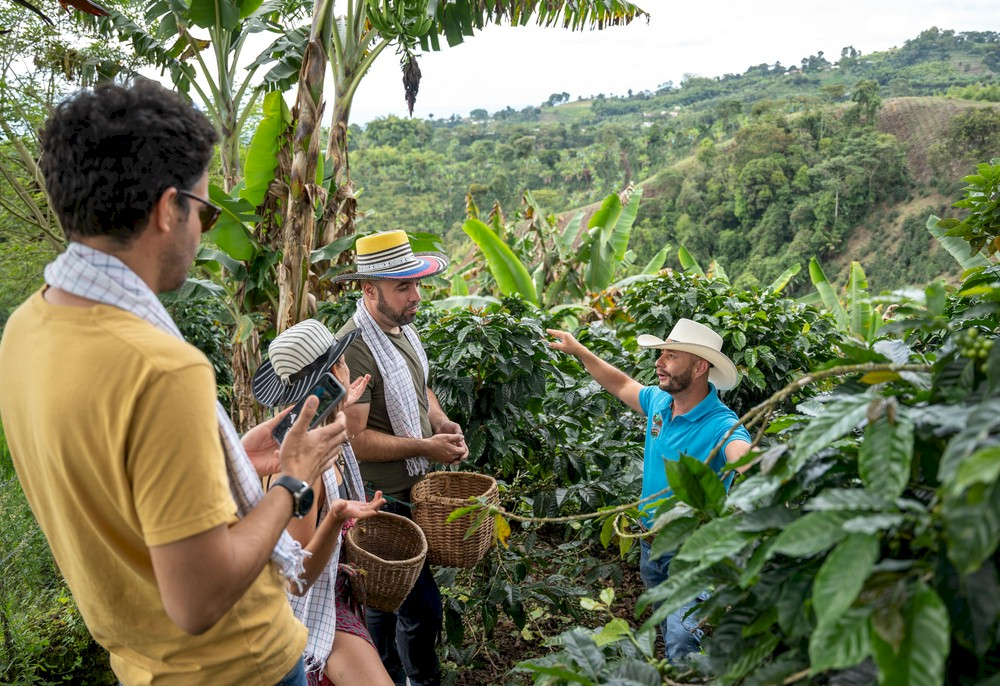 Selina Quindío guests on a local coffee tour. Credit: Alia Youssef
Do Good and Be Rewarded
We live in an era where we are more conscious and environmentally and socially responsible, and we are more accountable for our actions toward a better future. There are two main interconnected factors that should entice a travel brand to place an emphasis on ESG; a mission to create meaningful connections and the desire to craft authentic experiences for customers while reducing negative impact on the environment. These two factors relate to one another, since in order to enable the creation of meaningful relationships, the environment should serve as an inspiration to provide those experiences. These goals will make you unique in the industry, and even though the ESG structure and the strategies may come later in your story, your brand's DNA should be deeply connected to the community and social structures of the places where you have locations.
From the beginning, brand leaders should identify the importance of involving the community in their new project to create a place that will "speak" the language of the community and will provide the tourists with local and authentic experiences. Tourists want to explore unique towns and communities while locals want the opportunity to thrive and engage with new connections and potential customers.
Your destination strategy should create a unique identity in each location, attracting people to be willing to participate and enjoy the culture in all parts of the world. By creating this identity, you can ensure that people enjoy an authentic experience during their stay. At the same time, locals can embrace the facilities and atmosphere of different people staying at your facility.
Understand that meaningful connections can happen when people feel comfortable in an environment where diversity, equity, and inclusion are natural and strong, every person is accepted and celebrated, the physical environment is respected, and the atmosphere is open and welcoming.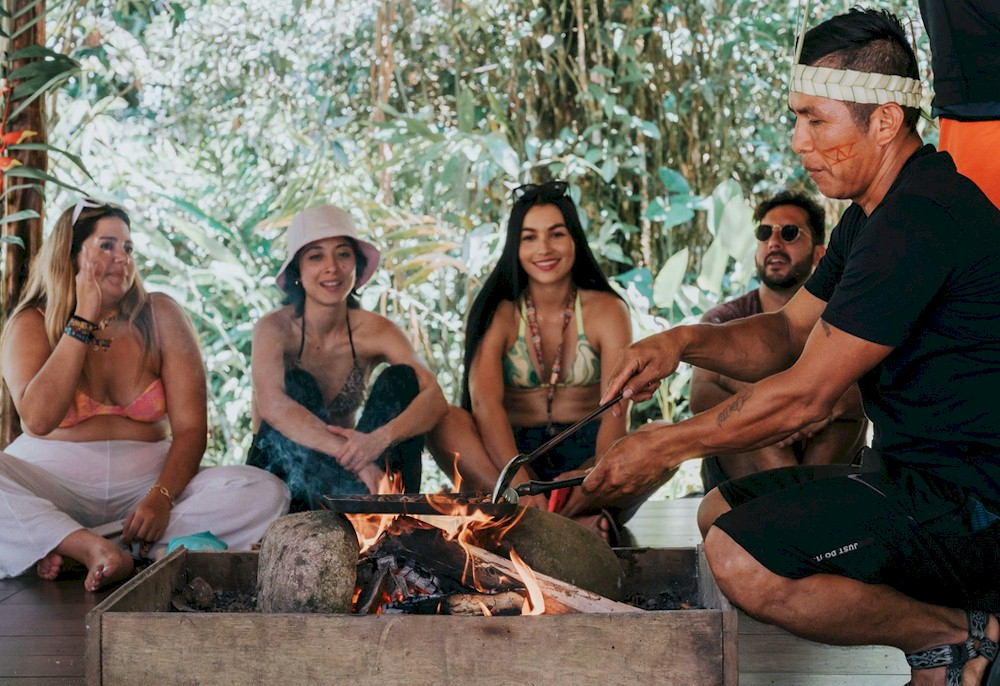 Selina Amazon Tena guests taking a chocolate making class. Credit: Ben Finch
Get the Buy-In of the Local Community
You must understand that to launch a successful product, you need the buy-in of the local community and provide an authentic experience of the place, which in many cases involves the local environment as well. Brands need to understand how they will bring added value to the places they are arriving at too, from conscious design to community mapping. The idea is to understand the needs and, from there, plan how, from their corner, brands can help the community and environment thrive. When we go deeper, this needs to translate to the guests coming to visit, as it will be key for them to understand their impact on the local communities.
This ties in the cyclical loop of local community collaboration and awareness. Any brand needs to consider the local community to provide consumers with the unique experience they are looking for. This approach will make social impact solid and relevant for your functioning in the hospitality world. Understanding your brand's influence in the places where you operate is a massive component of your responsibility. It also guides your employees to ensure they help the people and communities surrounding them.
Along with social impact, environmental awareness has also increased. Many of today's hotels are in the heart of nature; respecting it has become a vital element of an authentic experience not only to guests from all over the world visiting us, and many of them staying more extended periods of time, but to the local customer that is always our focus.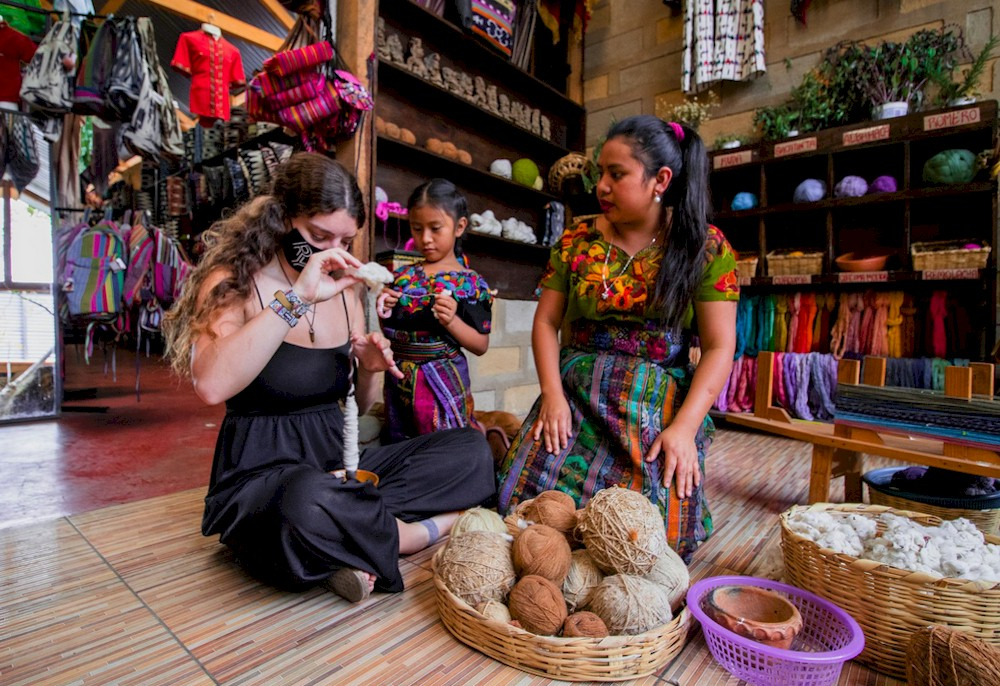 Selina Atitlan guest getting a yarn spinning lesson at a local store. Credit: Rachel Fritz
What's Next?
We still have a long way to go in order to ensure a more significant reduction of negative impact on the environment. To start, we must all make sure our ESG strategies are implemented worldwide based on standards in all our locations and expand our social impact programs. However, the impact that you create has a lot to do with the people you bring on board and guests and locals alike who are committed to promote positive impact and are conscious of their surroundings. In a world of individualism and isolation, you must ensure your people care about others, care about the places they live in and are empowered to create their own initiatives and push for a better world for everyone.
Companies need to understand how to adapt, reevaluate their business models, and build the path for ESG strategies to guide business decisions. We believe the way forward is to create strong relations with key stakeholders in the community while actively engaging and understanding the underlying issues of the upcoming generations. This will inevitably bring authenticity to any brand.
Start by identifying where your support for the community is mainly needed, then create a positive engagement on both sides to have a positive impact on guests. We must continue to work toward enabling meaningful and authentic connections with people, spaces, and communities around the world.
HotelExecutive retains the copyright to the articles published in the Hotel Business Review. Articles cannot be republished without prior written consent by HotelExecutive.