Hotel Trafficking Cases Point to The Significance of Employee Training
By Danielle Dudai Counsel, Hall Booth Smith, P.C | July 2023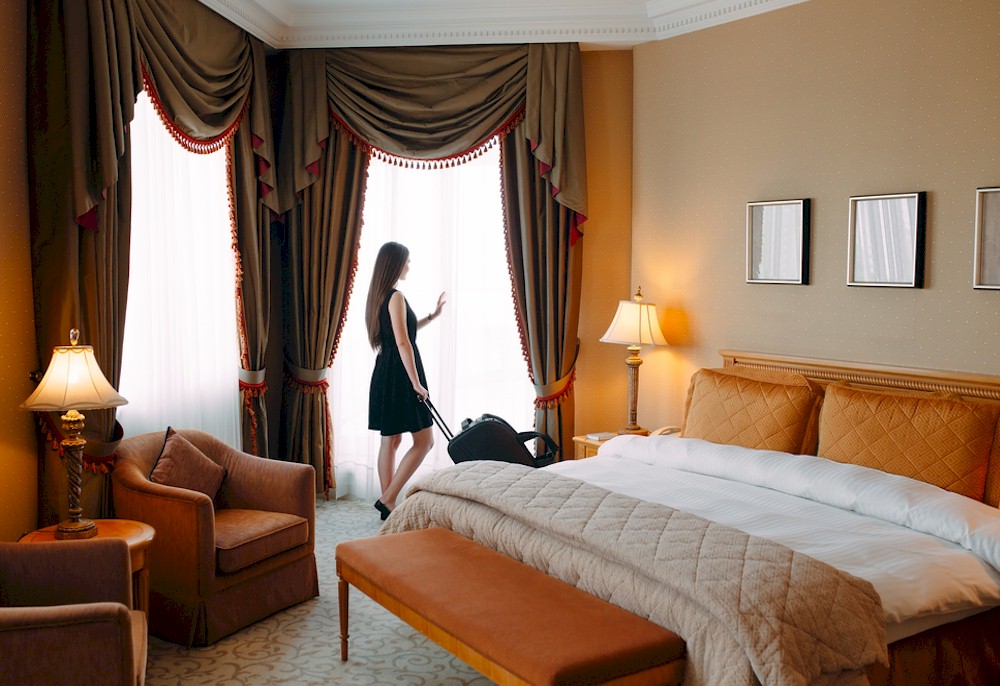 On November 14, 2022, a lawsuit against Red Roof Inns and Red Roof Franchising, LLC, and other hotel entities was filed in federal court in North Carolina on behalf of a survivor of sex trafficking. (Effective March 15, 2023, the case was closed by the Court following a notice of dismissal by Plaintiff).
Allegations by Jane Doe include that she was sexually exploited and victimized by traffickers at a Red Roof Inn brand hotel, as well as several local hotels and motels. (In most cases (civil or criminal) involving allegations of a sex related offense, the name of the plaintiff or victim is protected by law from public disclosure and the law permits the use of "Jane Doe" for the pleadings and papers).
Jane Doe alleged that the hotel defendants knew or should have known about the occurrence of sex trafficking on these properties and turned a blind eye to her trafficking. This is not an isolated case; many lawsuits have been filed since the Trafficking Victims Protection and Reauthorization Act (TVPRA) of 2008 amended the laws against human trafficking to include a provision to pursue civil claims against businesses who participate in the trafficking of victims. In reality, all hotels-from the "no-tell motels" to the premium branded "luxury" or "high end" hotels-are potential venues for sex trafficking and likely have been venues for these criminal events in the past.
Often, civil claims relating to trafficking are brought under the federal statute along with negligence and racketeering allegations, and any relevant state law provisions. The 2022 Red Roof Inn lawsuit brought claims under the federal statute, the state statute against trafficking and common law negligence. According to a 2021 2022 report from the Human Trafficking Law Center, of the 105 147 civil sex-trafficking lawsuits initiated under the TVPRA until through Dec. 31, 20202021, 49 nearly half were aimed at hotels accused of benefiting from the victims' sexual exploitation on their premises. In 2020 alone, 11 of 27 civil sex-trafficking cases filed by plaintiffs targeted hospitality firms. Nevertheless, given that these types of cases tend to settle confidentially between the parties, it is difficult to track any trends relating to these cases. From the data that is available, there is an overall trend supporting an increase in the filings of these types of claims by plaintiffs, with over $84 million in damages awarded in 2020 alone.
It's a common misconception that human trafficking requires some kind of movement across borders. In reality, human trafficking's defining characteristic is not movement, but exploitation - the crime is about some form of control to commodify human beings. The most common definition of human trafficking is the harboring, transporting or recruiting of humans through force, fraud or coercion for the purpose of commercial sex, forced labor or other forms of servitude. In a 2017 report, the United Nations' International Labour Organization estimated that 24.9 million people are trafficked globally into forced labor - 19 percent of which takes the form of forced sexual exploitation. Among experts and analysts in this field, human trafficking is recognized as a billion-dollar industry.
Here in the United States, the TVPRA, under 18 U.S.C. § 1591, prohibits the sex trafficking of children or adults by force, fraud or coercion. In addition to that criminal prohibition, 18 U.S.C. § 1595 provides sex-trafficking victims with a civil cause of action against the perpetrator, or "whoever knowingly benefits, financially or by receiving anything of value from participation in a venture which that person knew or should have known has engaged in an act in violation of this chapter."