Designing Hotels as Unique as The Universities They Serve
By Bob Neal Principal, Cooper Carry | July 2023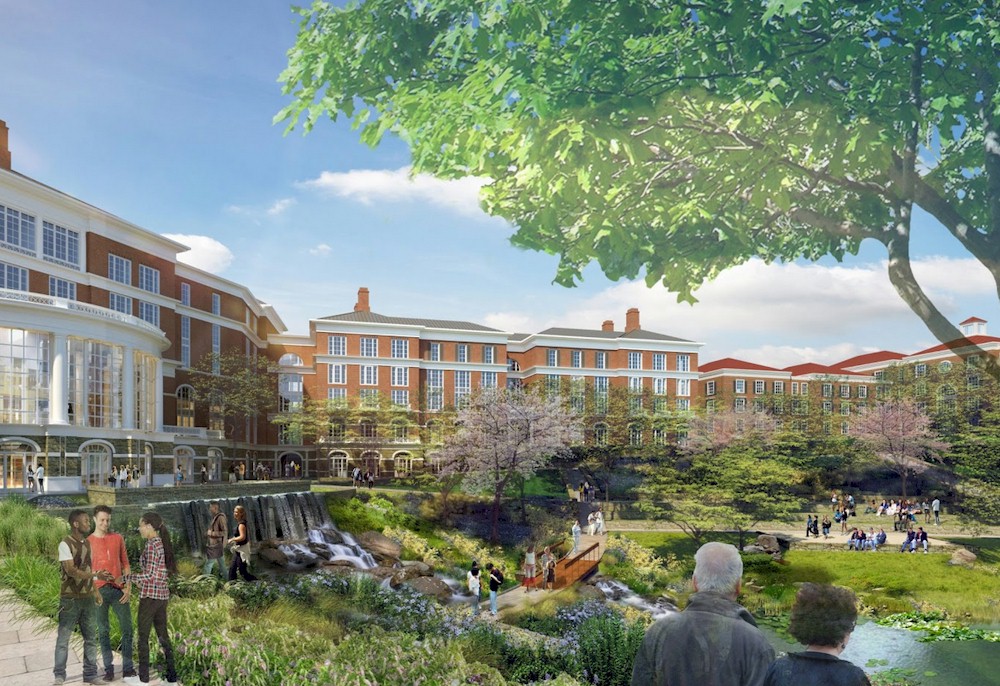 This article was co-authored by Manny Dominguez, Principal, Cooper Carry
As the new school year approaches, universities across the country will once again bustle with activity - students running across campus, professors grabbing their second coffee of the day and visiting alumni eager to hit the stands for the latest home game.
To sustain a seemingly ever-growing population of students, faculty, alumni and guests, universities are increasingly exploring investments in hotel projects that can serve as an extension of the campus experience, engage visitors in novel ways and create a new revenue vehicle for the school.
When undertaking these projects, our team at Cooper Carry sets out to create a one-of-a-kind, tailor-made destination that appeals to specific university populations - including students, recruits, athletic fans, parents, or guest lecturers - while also reflecting the identity and culture of the university itself. By understanding that specific guest community, universities stand to see significant financial upside as guests become repeat visitors, and these newfound funds can be applied to support endowments or the realization of master plan projects.
In the case of the recently completed Kimpton The Forum Hotel at the University of Virginia (UVA), our team at Cooper Carry devised a tailored strategy that emphasized legacy for donors and alumni, while serving as an active educational space for the UVA's Darden School of Business. To accomplish this goal, our efforts included holding visioning sessions with key stakeholders, crafting a holistic theme and connecting the hotel back to the university.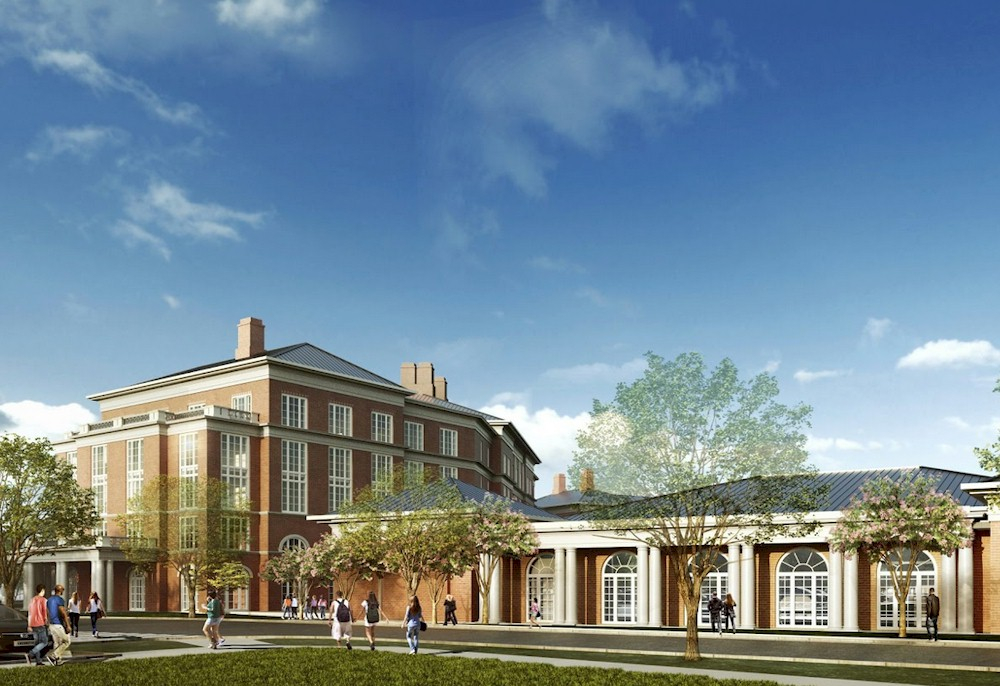 The hotel is nestled in a lush natural setting, featuring a five-acre arboretum connected to the nearby Rivanna Trail and adjacent botanical gardens that house various themed gardens