How Hotels Can Use Technology to Enhance the Guest Experience
By Carlo Cisco Chief Executive Officer, Select Innovations, Inc. | January 14, 2018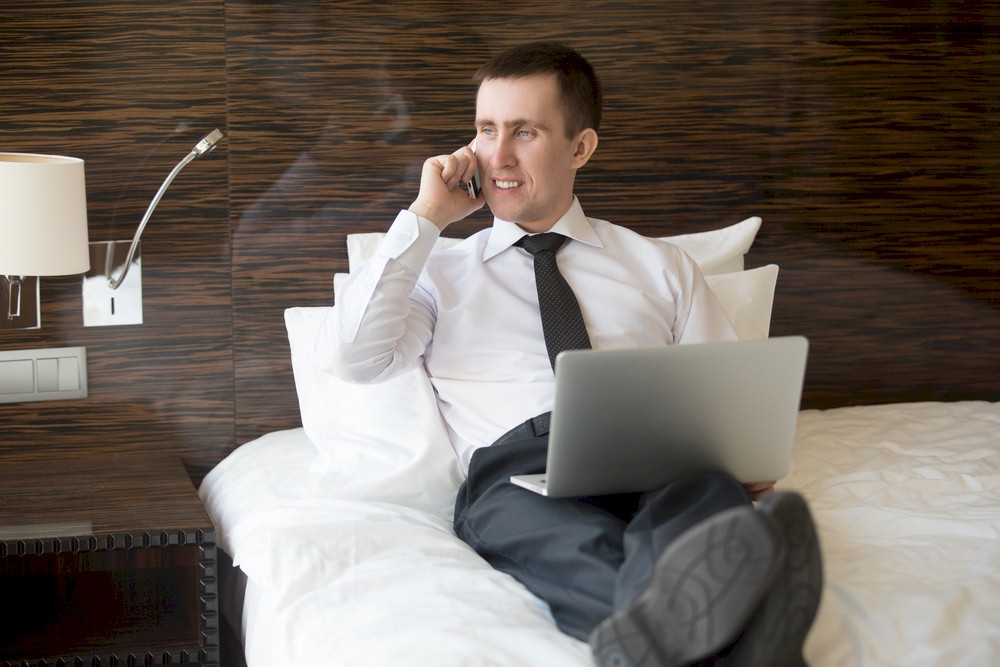 The meteoric rise of mobile phones and mobile apps has given way to previously thought unfathomable changes across all industries - and hotels are certainly no different. The ubiquity of the mobile on-the-go experience can be most easily seen at the very beginning of the guest experience - the bookings. According to Travel Agent Central, bookings on mobile devices grew over 67% in 2016, compared to just 4% growth for desktop bookings. Hotels are quickly learning that this disruption is not only impacting how consumers find and book their hotels, but also how they access the services and amenities that hotel properties provide. With global hotel industry bookings projected to top $550 Billion in 2018 according to leading statistics portal statista, it is more important than ever for properties to embrace the surge in mobile usage to acquire prospective guests but also to enhance the experience of guests when they arrive at the property. Those that haven't already begun moving on how to better guest experience via newly available technologies risk getting losing serious footing among powerful consumer groups to those that have embraced the opportunities innovation presents.
While many hotels will opt to keep staff involved in potential personalized touch points, the massive increase in staff efficiency when considering mobile solutions cannot be ignored. Travelers who may have previously called the front desk or concierge for their room or trotted down to the lobby to speak to the hotel concierge (if available), will increasingly seek to leverage easier, faster, and more efficient mobile alternatives. Similar to the reason for mobile's widespread adoption across various industries, a mobile concierge solution makes accessing knowledge of the hotel or third party provider concierge staff available at the touch of a button, anywhere the guest is (not just the hotel lobby or their room), and in some cases, also allows for 24/7 access to the knowledge, expertise, and care most consumers have come to expect from their hotels. 
Live chat platforms such as Intercom, which can be embedded and white-labeled for any mobile application, make offering a text-based concierge easier than ever. They also provide the ability to see extra details about the guest that can be sourced directly from your application, based on information the guest fills out, online social channels, or through notes and fields added by the hotel's concierge staff. This extra personalization can help the staff recognize special occasions such as a birthday or anniversary, have a leg up in recommending dinner reservations and activities, and can help create a legitimate bond between the guest and their hotel. They can also help them better understand the customer with demographic information including age, gender, education, interests, and any information that they deem useful that can be gathered either from the guest's social profiles or directly input by the guest themselves.
These platforms also allow for seamless, instantaneous communication. No more busy lines or endless rings, messages can now be sent and received instantly and both the hotel guest and concierge staff can view the entire conversation history. This allows staff to better cater to the guest and to follow up on any requests or recommendations that may have previously been mentioned by another member of the team. It also allows hotel guests to easily few all their recommendations and requests easily without having to write anything down or rely on memorization alone.
While some guests may still opt for an in-person or phone conversation, many will be drawn by the simplicity of text-based information. The ability to get dinner recommendations and reservations without removing themselves from whatever activity or social situation they are currently engaged in is one that is becoming more and more appealing. This is especially true when you consider the fickleness of brand loyalty in the millennial generation. The combination of ease of use, personalization and efficiency is a strong draw to a generation that is more hesitant than ever to become strictly brand loyal. Appealing to this powerful consumer group via mobile innovations could be a winning strategy to capture this demographic for life.
To make a mobile concierge even more efficient, hotel staff can also use chat platforms to send the user clickable and actionable links. This makes it far easier for the hotel guest to do things like book a local excursion or activity, make a restaurant reservation, book a spa treatment, etc. Virtually anything that could be done online can be delivered straight from the concierge staff to the guest via live chat. Depending on the level of sophistication of the application, these bookings could also be stored and viewed in the app or accessed via automatic email notifications and calendar invites creating a fully automated and integrated experience for hotel guests.
Please Login to read the full story, or you can Get Free 30-Days Hotel Business Review
The Hotel Business Review articles are free to read on a weekly basis, but you must purchase a subscription to access
our library archives. We have more than 5000 best practice articles on hotel management and operations, so our
knowledge bank is an excellent investment! Subscribe today and access the articles in our archives.