How Hotels Can Increase Engagement & Build Loyalty with Instagram
By Garrett Kingsbury Senior Digital Marketing Manager, Cendyn | February 10, 2019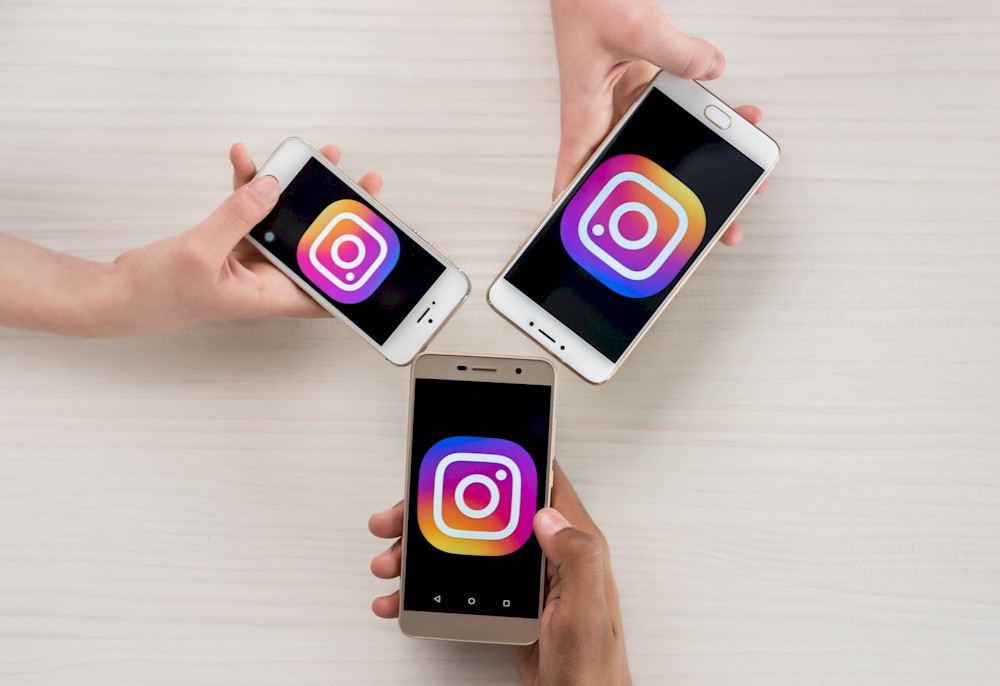 This past June, Instagram announced that it had reached a billion active users, which means if your hotel isn't using Instagram, you are definitely missing out on connecting with a huge number of potential guests. This seems especially true when you consider that 80% of those users follow at least one business brand.
For hotels, using Instagram is a win-win, it's free and the opportunity for engagement is endless – as long as you're using the platform in a compelling way. If you're new to Instagram, or just looking for a few tips to keep your content engaging, we've put together a quick guide of Dos and Don'ts to make your IG account a fan favorite.
How to Make the Most of Instagram
1. Focus on Images of People
Instagram is visual, so using quality images is important, but not just any image will do. While it may be tempting to just post pictures of empty hotel rooms, empty restaurants and empty pool areas under the belief that people can then imagine themselves in that space – it just isn't true. People vastly prefer looking at photographs of other people, not sterile, empty spaces. So take this lesson to heart and post quality pictures of people enjoying your hotel to the fullest.
Whether it's a group of friends sipping cocktails by the pool, a couple sharing breakfast in bed, or a nightclub filled with smiling faces and fierce outfits, sharing images of your guests enjoying themselves is the quickest way to grab a user's eye and captivate their imagination.
2. Use Fun & Creative Captions
An IG post without a caption is just not engaging. You need to add context to everything you publish on Instagram in order to make an impact. Captions also allow you to showcase your unique brand voice and add personality to your posts. As a platform, Instagram is fairly casual, so while you want to avoid veering into an area that could be offensive or unprofessional, captions offer a great opportunity to showcase some levity – especially if you are a luxury brand looking to connect with a younger audience. After all, vacations should be a light and fun experience.
3. Post Promotions in Your IG Stories
IG stories may not have been created solely for businesses, but they are ideal for creating engaging content with the bonus of a limited lifespan. Since IG Stories disappear after 24 hours, you can use them as a test run for future campaigns as well as offer your loyal followers unique specials and promotions they'll have to respond to quickly, or miss out on. Adding these types promotions to your IG stories is a great way to reward followers and gain new ones.
Another fun and easy option is adding a contest or giveaway. You can do this in your IG stories or through regular posts. Set a reasonably short timeline (two weeks is about right) and make sure to include clear information about what guests can win (a complimentary weekend, a meal at your restaurant, etc.) and make sure the parameters include tagging a friend in the comments. These types of promotions can increase your reach and get people excited about your hotel, even if they don't win the big prize.
4. Promote Your Town & Local Events
Are you familiar with the phrase, it's not always about you? This is inherently true, especially on Instagram. While you should definitely show off the best of your hotel, it is also important to get outside your bubble and promote your local community. Whether it's an upcoming event, your favorite local beach or park, partnerships with nearby shops, or other insider info about your home town, promoting your location (with the right hashtags) can attract people who are already planning a visit to your area. Marketing yourself as the local expert is the perfect way to ensure they choose your hotel for that trip. If you offer complimentary shuttle service or for-hire transfers, don't forget to include that info in your post – remember, not every guest will be bringing a car.
5. Vary Your Posts & Images
You won't have many followers for very long if every single post is a nearly identical image of people sitting around your pool with a drink. Keeping your followers engaged means giving them something new to look at and react to. There are numerous aspects of your hotel you can promote, so there's no excuse for being a one trick pony. Along with obvious subjects like showcasing your spa or restaurant, go deeper with behind-the-scenes IG stories with your General Manager, or get your head chef to create a special recipe and film a cooking demo. If your building is historic, do a post on interesting details with an explanation about the architect or the materials used. What about collaborating with a local artist to create decor (and IG story) for your guest rooms or public areas? Showcasing all the aspects that make your hotel special will go a long way.
Bonus Tip: Take some time to sit down with some of your staff to brainstorm concepts for future posts, so you can work out ideas a few weeks ahead.
Instagram Mistakes You Should Avoid
1. Not Engaging with Your Audience
The whole point of Instagram is to facilitate a dialogue with your followers, so it's important to acknowledge the people writing comments on your posts. Be sure to check your notifications regularly, so you can see who is commenting and what they are posting. Nice comments definitely deserve a quick thank you, and any questions posted in the comment section should be answered as quickly as possible. In addition to your current followers, other IG users who stumble across a post will notice if you aren't interacting with the comment section, which can be a big turn-off. After all, if you aren't extending any hospitality on your own IG channel, what can guests expect once they are on property?
2. Overusing/Misusing Hashtags
On Instagram, people can search by hashtags (and follow them), so they are a vital aspect of every post. That said, balance is also important, so you want to make sure you are using the best and most relevant hashtags for each post, without going overboard. Try to aim for around for a maximum of 5-10 hashtags (per post) that speak to the image's purpose, your brand, and your audience. Be sure to include a few location-based hashtags, which are a great way to reach people actively searching for or following posts about your local area. That said, never include hashtags that are popular but have nothing to do with your post or brand. That's an easy way to lose fans and annoy people searching for actual images related to that hashtag.
3. Not Spacing Out Your Posts
Posting multiple times a day on Instagram is not a great way to gain followers or keep interest piqued. Flooding your followers with too many images at once can be annoying and clog up your followers' feeds. Additionally, if you are posting that frequently, you're probably not keeping up with the comments (see mistake #1). A good rule of thumb is to start out with three posts per week, which should be manageable for most hotels. If things are going well and you have the extra time, you can always increase your posts to 5 times a week, or daily. If you are starting with three weekly posts, try to publish one every other day, as opposed to posting three times in one day and not posting again for a whole week. You can always create the posts ahead of time, save them as a draft, and publish later.
4. Don't Forget About Current Guests
Instagram isn't just a way to attract new guests (although it does that too). It's the perfect platform to keep your guests engaged throughout their travel journey – especially since people tend to check Instagram multiple times a day and are (hopefully) posting while staying at your hotel. Create posts for any daily events at your property, such as happy hour times/locations or when live music is starting by the pool. You can also post insider tips for how guests can enjoy their stay even more. This can be as simple as posting about a signature drink at your restaurant, or discussing a partnership with a local boutique.
5. Don't Give Free Rooms to Fake Influencers
Finding the right influencer, with the right target audience, can be a big boost for your hotel. However, there are literally thousands of people posing online as "travel influencers" without the reach or brand alignment that will prove fruitful. Before making or accepting an offer, do your due diligence by ensuring the IG user who wants to exchange a free stay for social media posts has a significant following, an audience that aligns with your best guest, and a history of quality content. The last thing you want is a brand ambassador that will embarrass your brand.
HotelExecutive.com retains the copyright to the articles published in the Hotel Business Review. Articles cannot be republished without prior written consent by HotelExecutive.com.