Great Guest Service Always Starts with Great Values
By Mark Ricketts President & Chief Operating Officer, McNeill Hotels | March 31, 2019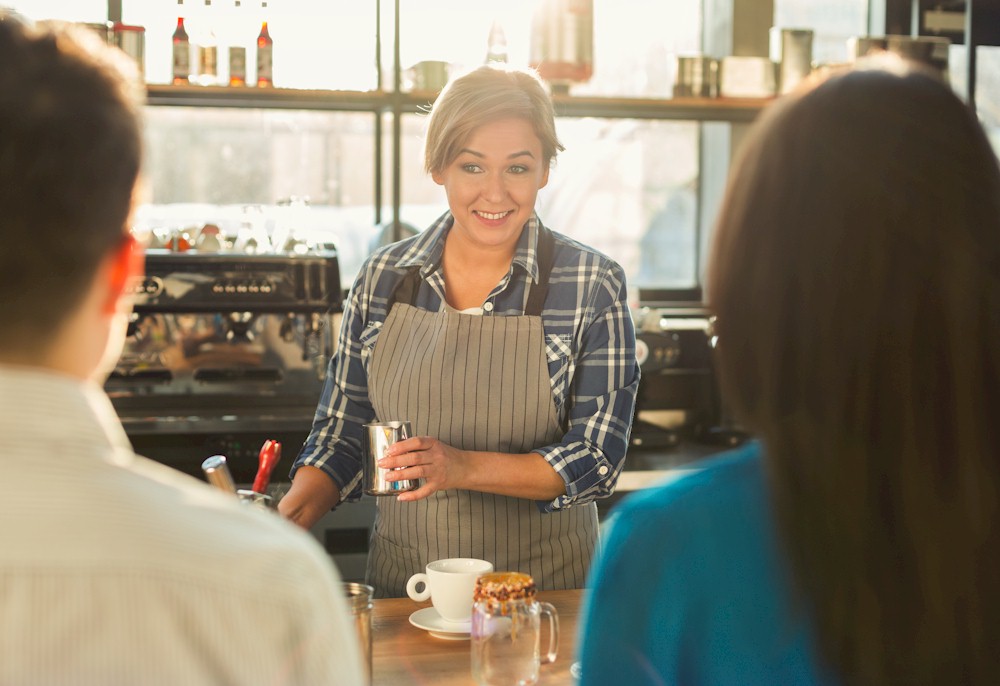 Great guest service is not achieved simply by following some rote policies and procedures; no matter how important these are to efficient and profitable hotel operations. Rather, it derives from people wanting to truly serve others and make a positive difference in our world, no matter the stage on which we strut. But good intentions are only fully realized when derived from a foundation of values, the spoken and unspoken passions and understandings that guide and inspire our conduct as a human being.
It may seem like an old-fashioned concept, but people of all ages and walks of life still harbor that desire to stand for something and achieve satisfaction that can't be strictly defined in a monetary sense or by the list of accomplishments on a resume.
This article will explore that journey of great values that all great hospitality organizations must foster and ultimately rely on to achieve great guest service.
Values Do Make A Difference
We all come to our jobs and careers with unique backgrounds and experiences, beliefs, cultural background, education and family life and friendships. Regardless, most of us would agree that there are fundamental values that help forge the positive glue that holds together organizations, communities and families - for the better.
Our lists may vary, but, certainly, we can consider many values worth cultivating, on the personal level and on the organizational level. These include the Golden Rule of doing only onto others, as we would experience ourselves; having integrity and honesty in our daily interactions with others; and, especially for hospitality, believing that in serving others, in giving to others, we enhance our own self-esteem and self-satisfaction.
All hospitality organizations will have extensive, carefully crafted policies and procedures. These will help guide and govern hotel operations and administration. They instruct us in performing a given task like checking a guest into the property, summing up a daily register or cleaning a room, and set standards for the performance and evaluation of these functions.
Moreover, guest satisfaction with these services is now recorded and measured in a number of ways, including brand surveys, our own in-house guest surveys and formal review sites such as Yelp, Expedia or TripAdvisor. Even J. D. Power and Associates has joined in with its North American Hotel Guest Satisfaction Index.
Values inhabit a further realm. Certainly, our organizational mission statements will be closely allied to our organization's culture and values and support our intrinsic brand. But all strong organizations, from nonprofits and community groups to modern businesses, must have these shared values from which successful deeds emanate.
The question next becomes, can our guests detect and appreciate these values. From our experience: absolutely. Consider some unsolicited guest comments that transcend any scale of 1 to 10.
"We went down for breakfast, and the server never once stopped to complain, say a negative word, etc. about having so many people to wait on. She had this bright beautiful smile and positive attitude as she helped people. She is the employee every employer wishes they had on their staff. I even heard someone say that to his wife, so I wasn't the only one who noticed it."
"What impressed us most was the extraordinary hospitality thatwe received from every staff member. When we had questionsthey were answered in a very positive manner. We had somespecial needs that the staff accommodated without question, which is always great."
"Within an hour or so of arriving we received a call telling us our son was in a Level 1 Trauma Center in Charlotte, NC. Returning to the hotel, the staff member could see our concern and immediately set out to assist us in leaving to return to the airport. She was so compassionate and offered prayers for our son. We are in our seventies and this individual relieving some stress of an already stressful evening made the next part of our trip more bearable. We thank you for your understanding in this situation."
"As Hurricane Michael evac victims, my handicapped parents and I ended up in a long stay at your property. The kindness, care, and service shown to us by the staff were beyond measure. I cannot thank them enough for meeting our medical and personal needs, including your cleaning service handling my father's Alzheimer's needs with excellent care."
When we perform this way "at our jobs" in caring for guests, the ordinary can become the extraordinary.
 How Do We Achieve Great Values?
The guest service values that we wish to instill in our organizations consume more than posting a list or transmitting a memo from the corporate office. Certainly, messaging is important. More importantly, achieving these values relies on excellent leaders that give staff members the belief and the authority that they can be an agent for change. Values don't hold water unless we have the confidence and freedom to act on them. Next, comes translating these values into practical terms.
Let's consider a couple of examples.
One great value for our organization may be kindness, which can be expressed in real world actions. Kindness is overhearing that a guest is in town visiting a dying relative and placing a small gift in their room to let them know that we are thinking about them and praying for them. Kindness is seeing a guest struggle to get their luggage out of their car during a rainstorm and rushing out with an umbrella. Kindness is helping your fellow associate when you realize that the Breakfast area is overflowing with guests and they need help cleaning tables. Kindness wins every time!
Kindness is about "making a difference" in our lives each and every day, both personally and professionally. Living the true meaning of hospitality is a huge step in achieving such a noble purpose. In the words of Mother Teresa, "Not all of us can do great things, but we can all do small things with great love."
Also, think about the value of having a positive attitude. As author Chuck Swindoll says, "The longer I live, the more I realize the impact of attitude on life. Attitude to me is more important than facts. It is more important than the past, than education, than money, than circumstances, than failures, than successes, than what other people think or say or do. … The remarkable thing is that we have a choice every day regarding the attitude we will embrace for that day. We CANNOT change our past…we CANNOT change the fact that people will act in a certain way. We CANNOT change the inevitable. The ONLY thing that we can do is plan on the one thing that we have, and that is our ATTITUDE."
We do not have control over many things in our lives; however, we can control our values, including having a positive attitude with our relationships with guests and within our organization.
Contributions to our host communities, including in partnership with our brand partners, is another area where hospitality groups can express their values and make a significant difference in the lives of others.
One example is contributing to evacuation and recovery situations for fires, storms or other natural disasters, which may comprise thoughtful lodging of first responders and those displaced by the disaster, as well as donating time and resources and participating in the community response. In such stressful situations, our staff can serve, in addition to being hoteliers, as tour directors, chefs, errand runners, counselors, confidants and goodwill ambassadors rolled into one. As the author, Kate McGahan, once wrote, "Deep within every crisis is an opportunity for something beautiful."
Every organization or individual property will choose community activities that sustain their beliefs and values. Other examples include participating in a local Habitat for Humanity effort; a March of Dimes, Juvenile Diabetes or Breast Cancer Walk; or collecting, organizing and delivering toys to underprivileged children at the Holidays.
Overall, these types of value activities build loyalty, self-confidence and initiative among hospitality teams, in addition to their direct impact on guest service.
Sustaining Values
Like so many other worthwhile things in life, having good role models and making the necessary investment, in emotional and practical terms, are important aspects of developing workable value systems; ones that don't dictate but inspire, that have reasonably agreed upon and achievable goals. For hospitality organizations, this starts with training programs that emphasize shared values and their translation into practical actions.
Next, our hospitality management systems, career progression tracks, and evaluation and reward systems must support the organizational value and culture upon which great guest service relies.
As we discussed with several examples, values like kindness, positive attitudes or belief in giving back to the community hold immense benefits for guest enjoyment and satisfaction, community enhancement, job satisfaction and organizational identity.
Finally, one of the wonderful aspects of "relying" on values to guide guest service is that in many ways there is nothing to remember except to let our instincts for doing good be our guide.
As we go through daily work lives, there are so many things we cannot control. If a guest arrives late or has to make a change in plans, we cannot control that. However, we can control our ability to empathize with the guest and let them know how frustrating those things are. We can put ourselves in someone else's shoes when we hear what they are currently going through. When someone else is complaining, we can control our own emotions and remain positive.
This is what is so liberating about having great values to help propel us through our day.
HotelExecutive retains the copyright to the articles published in the Hotel Business Review. Articles cannot be republished without prior written consent by HotelExecutive.