Driving Guest Satisfaction with the Right People and Cultural Values
By Robert Reitknecht Founder, Robert Reitknecht | March 31, 2019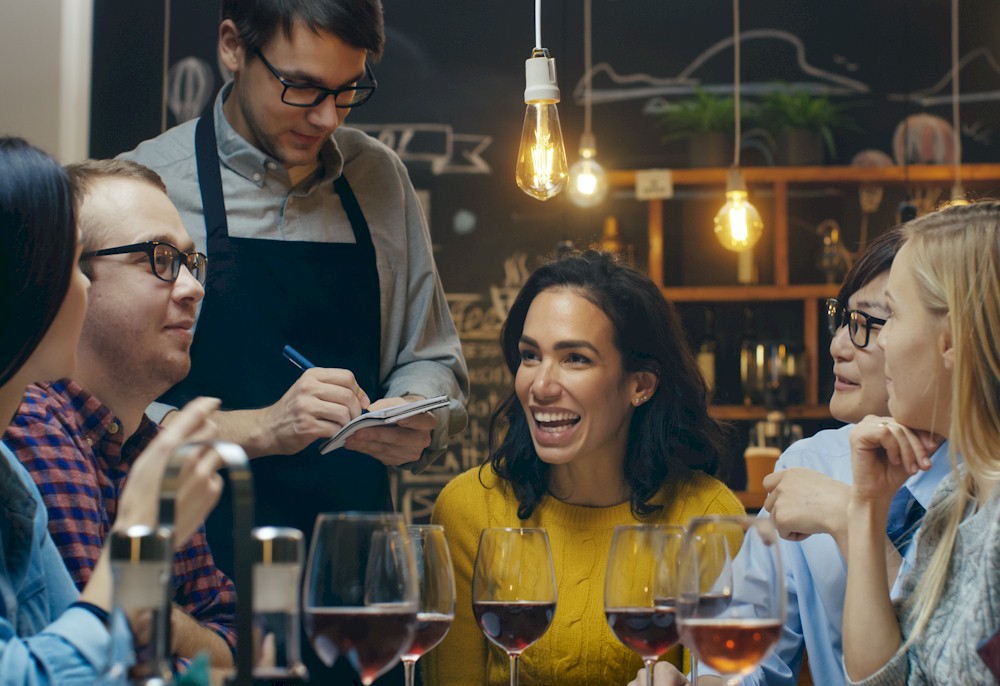 Chances are customer experience is a top priority for your organization. Research shows that 55% of consumers are willing to pay more for a "guaranteed good experience," and 66% who recently switched brands did so because of poor service. If you are focusing on customer experience (you should be), the question then becomes how.
Experience is everything in today's fast-paced, consumer-driven era. It is the No. 1 priority for most customers-ousting price and product-and the top area of investment for companies to improve engagement, retention and profitability. But it's virtually impossible to deliver quality experiences without the right culture and people in place. For hospitality organizations, improving guest satisfaction starts with hiring the right people (or reinvigorating current teams) in line with the right cultural values. Hotels must improve guest satisfaction by paying just as much attention to people and culture as they do technology and processes.
Making the Case for Culture and People
It doesn't matter how hard you work to improve operational efficiencies; your efforts are essentially futile if employees are demotivated. Signs of a demotivated employee include lower levels of involvement or commitment, repeated mistakes or signs of thoughtlessness, negative behaviors and attitudes, and lower productivity and performance. Employees don't exhibit these signs without cause. Top reasons for demotivation are culture- and management-related: challenging manager relationships, lack of appreciation or recognition, minimal work/life balance, few advancement opportunities, etc.
Imagine, however, if employees found their work to be meaningful, encompassing their values, lifestyle and strengths. Imagine if there was a "why" behind every action that supported a larger brand mission; one designed not only to satisfy guests but empower employees with competitive perks, professional development, and work/life balance. Employees' well-being would drastically improve, followed by their level of productivity and-you guessed it-desire to satisfy guests.
I can almost guarantee that improving culture and people will save a tremendous amount of customer churn. Research shows, for example, that 67% of customers would have stayed with a brand had their issue been resolved at the first engagement. While technology helps improve key metrics like first call resolution, it's your front-line staff that has the greatest control and therefore influence over a customers' decision to stay or leave. A bad attitude or unknowledgeable employee is often unforgivable, negatively reflecting a company's character.
Let's not forget the significant financial effects of workplace culture. The American Psychological Association estimates that more than $500 billion is siphoned from the U.S. economy each year due to workplace stress, with up to 80% of workplace accidents being attributed to stress. Workplace stress is linked to more health problems than ever before, costing not just employees' well-being but companies' bottom lines. Conversely, research from The Corporate Leadership Council shows that engaged companies grow profits as much as three times faster than competitors, and highly engaged employees are 87% less likely to leave their employer. This circles back to a positive work culture that promotes the right values and incentives.
How Hospitality Organizations Can Improve
Research proves that hotels benefit from a greater focus on culture and people. According to eHotelier, engaged employees are 31% more productive and three times more creative than unhappy employees, driving an approximate 12% increase in hotel profits. Meanwhile, a positive engagement culture can curb employee churn by as much as 24% in the hotel sector.
So, how can hotels better prioritize culture and people? Let's start by looking at the strategies of industry leaders. The 2018 North America Hotel Guest Satisfaction Index Study ranked several hotels highest in guest satisfaction including The Ritz-Carlton, Hilton, and Drury Hotels. These leaders have defined engagement and cultural strategies in place.
The Ritz-Carlton, for example, asserts that "organizational culture must be lived every day."
"You must find a way for your culture to go from employees' heads to their hearts. When they internalize the culture they then 'live' the culture consistently. You know you have a timeless culture when the company President moves on, but the culture [does not]," the company recently shared on its blog. The article encourages hospitality leaders to ask 10 questions for assessing and improving:
Is your culture visible?
When are new employees introduced to your culture?
Do your employees talk about 'we' or 'us' vs. 'them?'
Do employees understand their role in upholding your culture?
Are your employees engaged?
Is leadership walking its talk?
Do employees know the difference between their function and their purpose?
Does management create strategic plans without any employee input?
When creating long-term plans, does your organizational culture impact decisions?
When you open a new branch or new location, how is your culture being shared at the new facility?
How do these principles hold up in the eyes of guests? Below are excerpts from recent TripAdvisor reviews of the Ritz-Carlton, New York Central Park:
"We thoroughly enjoyed the Ritz experience. The staff was attentive, engaged and completely focused on providing exceptional service."
"Service is pretty much impeccable. The front desk staff was one of the most professional and helpful I have ever had the pleasure of engaging."
"…it's the staff and attention to detail that makes us lifelong RC fans!"
Let's turn our attention to Hilton, a company known for its emphasis on employee engagement. In a 2010 interview with The Wall Street Journal, CEO Chris Nassetta explained how he works to engage Hilton's 500,000 employees worldwide:
"I want every team member involved in our enterprise… [to have] a common vision, mission, values and key strategic priorities so that [they all] understand why we exist… When you are communicating with that large group of people there are challenges. But if you are disciplined about it and if you really focus on multiple forms of communications and you are consistent about how you communicate, you can get that kind of alignment."
In a recent interview with Hotelier Middle East , Senior Director of HR at Hilton Worldwide Middle East & Africa and Turkey, Koray Genckul, shared other tactics the company employs to improve engagement, leadership and retention. For example, the company prioritizes internal talent with training initiatives versus seeking outside talent. Outside of professional development, the company is working to upgrade staff spaces to make employees' work environment more inviting. This includes new lighting, fresh paint and renovated cafeterias and locker rooms. In 2016, the company also began offering parental leave benefits of up to 10 weeks for birth mothers and two weeks for other parents-a huge win for work/life balance.
Hilton's Executive VP and Chief HR Officer Matt Schuyler described the incentive behind these changes in an interview with Quartz at Work : "Our mission is to be the most hospitable company in the world… you can't do that without great people, and you can't get great people without being a great workplace." Again, this speaks to the synchronous relationship between culture and people.
It's also worth noting companies outside of hospitality that excel in these areas, where lessons on culture and people transcend industries. A recent article from Forbes shares sentiments from employees who work at today's best companies for corporate culture including Costco, Google and TMobile:
Costco - "I love the fact that while I'm at work, I don't feel like I'm working. Most of my colleagues are having fun doing what they do every day, which makes for an extremely happy work atmosphere."
Google - "Employees are encouraged to be productive without overexerting themselves. We're encouraged to take our vacation."
TMobile - "People are happy and upbeat. We live out our culture every day. Magenta isn't just a color it's a verb and a big part of what makes us different."
Measuring Employee Engagement, Cultural Impact and Guest Satisfaction
You have proven strategies for enhancing culture and people. Now, how can you measure the impact of your efforts to ensure you're driving desired outcomes? Employee engagement and cultural impact are difficult to measure because they are hard to define. Research from team engagement solutions provider Officevibe concludes that 10 metrics work together to define employee engagement :
Feedback
Recognition
Happiness
Relationship with peers
Relationship with managers
Personal growth
Alignment
Satisfaction
Wellness
Ambassadorship
You can use these metrics for shaping your culture and people strategies. For example, as part of pulse surveys (short, frequent surveys are a recommended way to keep a pulse on workplace atmosphere) and employee one-on-ones. Consider questions like: 
"How do you feel today in the office?"
"What's one thing you would change about your role in the organization?"

"What makes you happiest at work?"

"What would make you want to advocate for our brand?"
Digest the results, pick a few things to improve on, and repeat. As you do, measure your efforts against indicators of guest satisfaction like increases in on-site spending, positive reviews, and guest referrals. By prioritizing culture and people, you will undoubtedly create long-term sustainable value for your organization.
HotelExecutive retains the copyright to the articles published in the Hotel Business Review. Articles cannot be republished without prior written consent by HotelExecutive.