Preventing Liability for Offsite Functions
By John R. Hunt Attorney, Stokes Wagner Hunt Martez & Terrell, ALC | September 08, 2019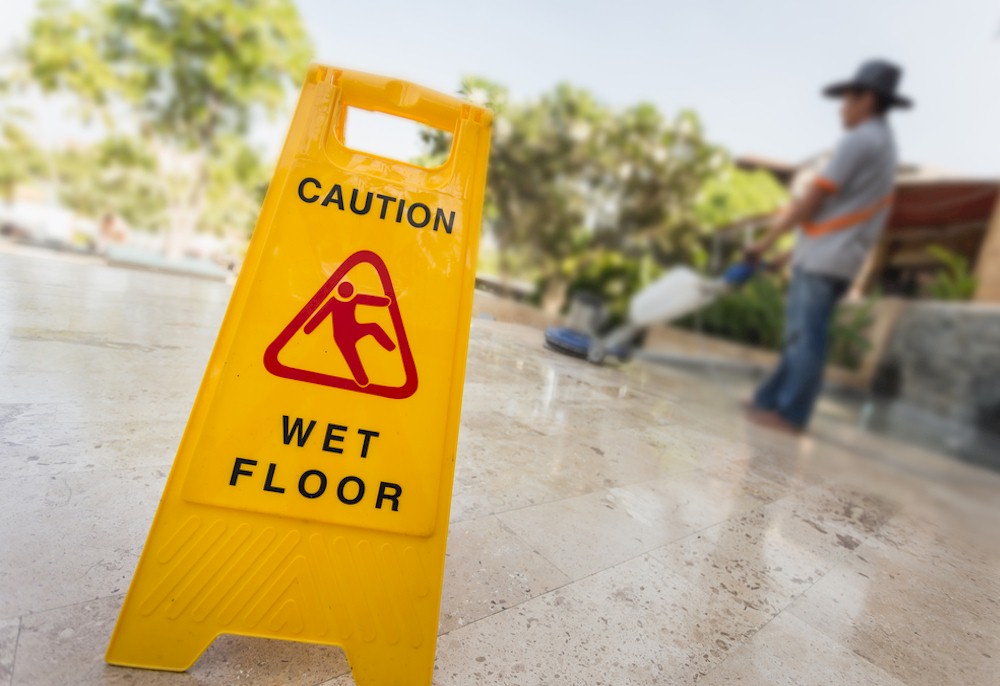 As anyone involved in the hospitality industry is probably all too aware, the number of lawsuits asserting personal injury claims has increased substantially in the past few decades. At present, this number fluctuates between 50,000 and 60,000 annual filings in state and federal courts.
Claims for workers compensation, which proceed through state administrative agencies, are in addition to this total. Sadly, the number of workplace fatalities is between 4,000 and 5,000 per year.
While many of these personal injury claims may involve product liability and other disputes that usually do not impact the hospitality industry directly, most of these cases do raise claims for negligence. That is, an injured person alleges that a defendant owed them a duty, that duty was breached, and he or she suffered an injury as a result. When meetings and activities are confined to a hotel or resort, well-established legal principles govern claims from guests who trip and fall or personal property that goes missing, and in rare situations, altercations or harassment between guests or even staff. These principles are used to assign or apportion liability among the parties involved.
A hotel's general liability insurance policy typically covers such claims and while any litigation that may result may be inconvenient, it generally is dealt with in the regular course of the hotel's and its insurance company's business. The responsibilities of the hotel and the company that booked the event also are customarily outlined in the contract between the two parties.
Where events take place away from the property, however, the number of variables that are added to the potential liability mix can increase greatly. They also can arise the minute the guest steps off the hotel or resort's grounds. For example, if the event is offsite,  who is responsible for transporting the guest to the venue? Are the guests taking Uber, Lyft, or their own vehicles, or will the event planner or the hotel arrange for group transportation? If an accident occurs en route, would an injured guest look solely to whomever caused the accident for damages or would he or she also seek to include the transportation company, the meeting planner, and if the hotel helped book the transportation, the hotel, as potential parties in a lawsuit.
Once the guest arrives at the venue, will the company that operates the venue or provides the activity be solely responsible for any injuries that might happen? Or, would a guest also seek to make a claim against the event planner and/or whomever else assisted in arranging the activities? Naturally, this assessment also will depend upon the nature of the particular activity and the location of the facility. Listening to chamber music at symphony hall probably poses less risk of injury than zip lining through the local tree canopy or mountain biking on a nearby trail.  
In addition, will alcohol be provided at the event? If so, the scope of possible injuries and claims can increase rapidly. Most states have so-called "dram shop" laws that can make a person or business which sold liquor, beer, or wine to an obviously intoxicated person strictly liable to someone that person subsequently injures. In a typical situation, this involves a claim that a bartender continued to serve alcoholic beverages to an individual who was obviously drunk, that person then insisted on a driving, an automobile wreck ensued, and the other driver or a pedestrian was injured.
Some states extend the liability of the business that served the drinks to the person who was served. In other words, if a restaurant or bar overserved an individual who later was injured, then some jurisdictions would allow the patron to bring a claim against the business.
In consequence, if drinks will be served at an offsite event, the persons planning the event should determine whether this will occur before, after, or during the activity? Will each guest be limited to a fixed number of drinks or will there be an open bar? If drinks will be provided, are guests also driving themselves to and from the site? If they're using an independent ride sharing company, will someone be monitoring whether everyone returned safely to the hotel?
Overall, is attendance by the company's employees at the offsite event mandatory or voluntary? If it's mandatory, will any of the employees be "working" the event and have a role beyond that of simply being guests. The answer to this question also can impact the possibility of claims for sexual and other kinds of harassment. While there have not been an extensive number of cases concerning this subject, there have been instances where employees have brought claims for harassment based upon conduct that occurs away from a company's premises during company sponsored events.
One issue that usually is determined in such cases is whether attendance was voluntary or not. The issue additionally applies to claims for wages under federal and many state laws. If employees who are not exempt from overtime (i.e., "hourly" employees) will be attending an offsite event, the question of whether they should be paid for doing so and how much, may depend on whether attendance was mandatory or voluntary.
Of course, some kinds of conduct simply are hard to predict or foresee. In a relatively well-known case, J.B. Hunt Transport company held a team-building retreat in Kansas City, Missouri. Attendance was mandatory and the employees traveled to Kansas City from Arkansas in rented vans. The participants stayed in a hotel, attended a Kansas City Royals game, and then went to local bars and clubs.
According to the plaintiff, the participants consumed alcoholic beverages and when he returned to the hotel, he went to sleep on the floor of his room. He alleged that when he woke up the next morning, he was in bed with no clothes on and someone had written "help me" on his leg and another message on his forehead. In addition, he claimed that another employee had sprayed his face with shaving cream, placed a cigarette in his mouth, and then taken photographs of him on his cell phone which were shared with other employees.
The plaintiff subsequently brought claims against his employer for invasion of privacy, outrage, negligent retention, and wrongful discharge. The trial court granted the company's motion for summary judgment and dismissed all of his claims. Nevertheless, the Arkansas Court of Appeals concluded that the plaintiff had adequately stated a claim for invasion of privacy. It also held that the facts concerning that claim were in dispute between the parties and a jury trial was required to determine whether the company and the employee's coworkers were liable.
In view of these issues, meeting planners and their clients may want to consider several possible preventive steps. First, some legal experts believe that attendance at offsite events always should be voluntary rather than mandatory. One reason supporting this opinion is that courts in a number of states consider injuries that occur during recreational activities where attendance was voluntary to fall outside the scope of the workers compensation laws. Accordingly, the designation of attendance as voluntary can limit an employer's exposure to workers compensation claims.
Nevertheless, if a planned activity is particularly unusual or poses a greater risk of injury, the company may want to review the subject with its attorneys to see if the company would actually prefer to have the event covered by its workers compensation insurance instead or running the risk of a negligence claim that proceeds through the court system and ultimately results in a jury trial.
Second, the parties should carefully review the different agreements that relate to the event to determine whether anyone has attempted to limit their potential liability and whether they have agreed to have adequate insurance in place to cover any injuries. For example, if an event involves activities that are unique or unusual, has the offsite business represented that it has sufficient coverage? Similarly, the company holding the meeting may want to speak with its insurance professionals about coverage during the planning stage for the event.
Third, if alcohol is to be served, everyone involved may want to limit the number of drinks per guest and assure that alcohol consumption does not occur before or during any phsyical activities. Customary methods of doing so are through the issuance of drink tickets and restricting the time in which alcohol is served. 
Fourth, the company holding the conference or meeting should review its sexual and other harassment policies to assure that they apply to off premises functions. Were anything inappropriate to occur, an employer would want to be able to prove it was contrary to their policies.
Finally, if the offsite event involves any strenuous physical activities, the company should discuss the possibility of obtaining waivers from its employees with its attorneys. The question of whether a person can validly waive a negligence claims in advance can be very nuanced. The answer also can vary dramatically from state to state. If the offsite activity looks as though it will be particularly demanding or risky, this may be a subject you want to address with your company's counsel during the planning stage.
HotelExecutive retains the copyright to the articles published in the Hotel Business Review. Articles cannot be republished without prior written consent by HotelExecutive.