Seeking Individuality in Hotel Design
By Tammy S. Miller President, Alternate Resources | November 03, 2019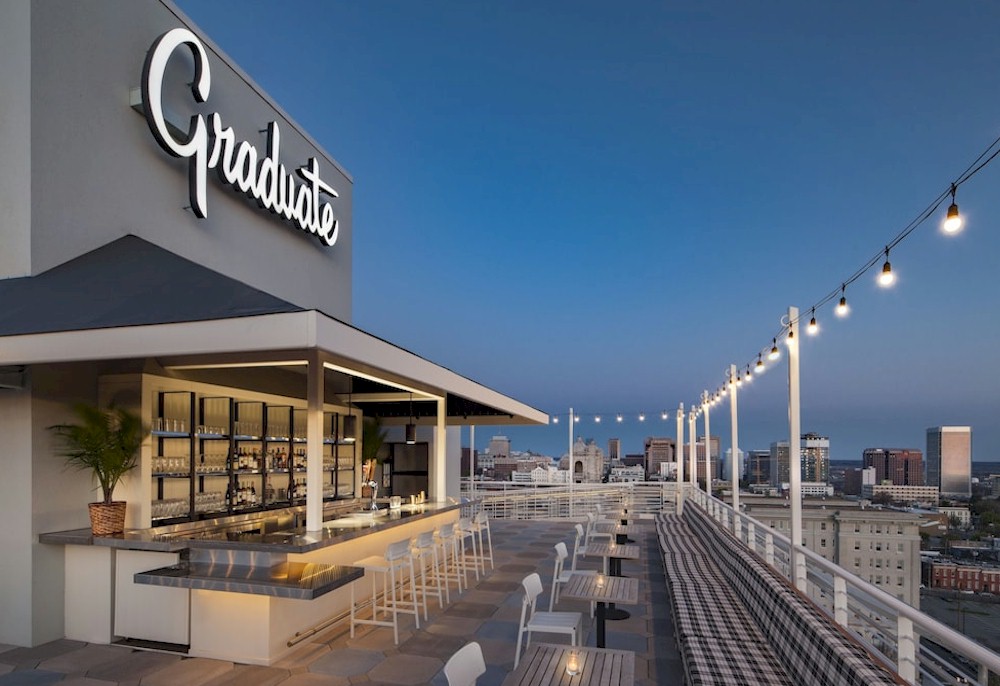 The very definition of the word "hotel" is being challenged these days because there are many establishments providing sleeping and working accommodations, food services and other amenities to travelers and tourists. One thing that remains constant is that people are going to travel for business and leisure purposes and will need a place to stay on their journey away from home and during this journey they will have to sleep, eat and often work.
Conceptually hospitality is a wonderful business because there remains continued demand, so how do hoteliers, real estate management companies, asset managers and the like attract the traveler and make their property unique, desirable and sought after? Hotels have been curating a guest experience for years and have discovered that a more personalized, interactive and authentic experience delights their guests.
The biggest trends we are seeing in hotel design are local representation, flexibility of environment and hybridization of services. In an attempt to differentiate and create unique experiences designers are looking for locally sourced products and using neighborhood artists to create atmosphere which showcases commitment to community engagement.
Flexibility of environment is almost commonplace now, but this remains a central focal point of design conversations. Clients are constantly seeking new strategies to exhibit variety of services, products and amenities in ways that allow for fluidity of purpose and limiting restrictions. Designers are challenged to be both inventive and revolutionary and help define or execute brand identity.
Some of the design characteristics that are being implemented are geared towards enhancing connectivity and social interaction. Boundaries are being blurred to help promote interchange between guests and hosts as concierges and check in areas have become smaller or nonexistent. There is a deeper understanding of the importance of curating the guest experience guided by a brand ambassador for a more personalized and unique connection.
This theme can be heard through many hoteliers, and was a theme at the NEWH Roundtable Discussions with Erik Warner of Eagle Point Hotel Partners. He spoke at length about purchasing mid-scale, full service and boutique hotels in primary and secondary markets and hiring key personnel who are entrenched in the community to assist guests in a localized adventure. The nuances and unpredictability of socially interacting with fellow guests and employees brings humanity to transactions making things feel sincere and familiar – authentic. These memorable experiences and personalized interactions subtly builds brand loyalty.
Clients are seeking differentiation within their competition. It is not enough to create a "unique" look anymore as visitors understand that great design makes use of unique form integrated with human activity along with efficiency of purpose. As a result, designers are constantly looking for ways to reduce redundancies within the spaces, and highlight instead the opportunities presented with combining purposes and service offerings.
Savvy travelers understand that there is a journey in each experience and crave something unique within each transaction. As designers, we work with our clients to define ways to integrate technology and branding through a holistic design approach. We believe that every space has a story and that the guest should feel captivated and their journey memorable, seamless and inspired.
We are in the middle of a design revolution with the convergence of new technologies and ideas enabling us to create environments beyond those we have ever seen before. Design is freer to allow for ingenuity and creativity. Manufacturers continue to offer more customization opportunities as a result of growing demands limiting us only to our own imaginations. Personalized experiences, pop-ups, interactive spaces, concentration areas and expanded food and beverage offerings are all part of the norm.
As the global hospitality marketplace evolves and travelers' preferences shift, hotel designers need to anticipate the future trends. They need to be visionary in the approach to each new project. Each brand and independent operator is seeking ways they can differentiate themselves to gain their own unique space in a very crowded marketplace. Our industry constantly yearns for innovation, however "out of the box thinking" must always be balanced by economic pragmatism. Hotels, as a real asset class, can be challenging and the investment strategy and risk must be justified by financial rewards.
Over the years, we have seen an influx of independent brand innovators launch their brand and huge growth in brand extensions from major operators. Marriott has 30 brands, Hilton 14 brands, IHG 10 brands, Best Western 13 brands, Hyatt Hotels 14 brands, Wyndham Hotels 20 brands, Choice Hotels 10 brands and Accor hotels 9 brands – Eight major hotel operators have a whopping 120 brands between them! With saturation in the marketplace, our clients are asking us one key question: How can we differentiate each of our brands?
First class hospitality will always require the human touch because consumers will increasingly seek a reconnection with nature, want to spend quality time with loved ones and want unique and authentic experiences. We are experiencing increased pressure for environmentally responsible hotels and resorts. Reuse of materials, repurposing of properties and landscape design innovations are on the forefront of new construction techniques and help us to deliver low impact, yet beautiful hotels.
As designers we are being tasked to define niche hospitality concepts responding to the demands of very specific and evolving target markets. Design concepts focus increasingly on the generational consumer and technology trends target habits of specific geographic source markets. Tailored and individualized hotel concepts tend to gain industry wide attention and despite the targeted strategy, they often become mainstream.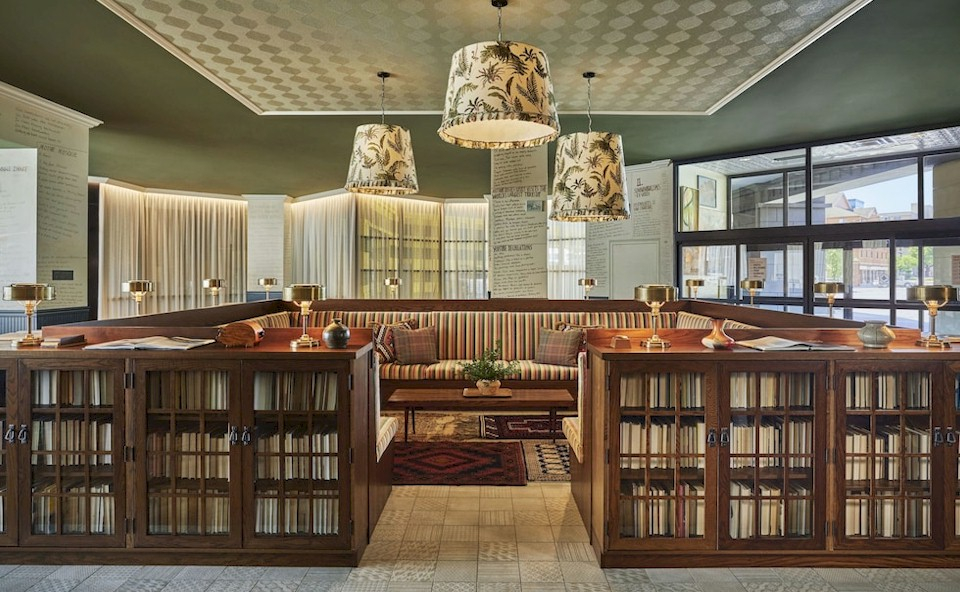 Graduate Iowa City, Cedar Rapids, Iowa City
Take the Graduate Hotel Brand as an example, situated in dynamic university towns across the country where each property gives a cultural nod to the heritage and history of the community it occupies. Its targeted guest are alumni's who return year after year for their college experience and families visiting the university who want to experience the vibe.
There is a healthy obsession across the generations to be preoccupied with personal well-being to optimize personal fitness and fill your body with locally-sourced food offerings. Our lives are jam packed with tracking devices and wearables, apps, healthy eating blogs, fitness regiments and classes luring us into the belief that these disciplines will positively guide us to longer and healthier lives. Hotel fitness facilities need to be more progressive because largely they remain traditional in nature.
Consumers are demanding more bespoke fitness and wellness routines and a more experiential approach to entrepreneurial ideas of the fitness and beauty market. Brands like Equinox are moving into the hotel arena and Soul Cycle is teaming up to offer spinning fitness classes at certain properties but there are many other branded programs: Pure Barre, Shred, Rumble, SLT, CityROW, Barry's Bootcamp, Yoga Studios, 305fitness to name a few, that are teaming up with local hotels to offer classes.
An important part of hotel design is creating a strong narrative for each hotel. What is the hotel's story? Designers should create a design story for each hotel touching on the history of the hotel, the surrounding neighborhood, the mission of the property, the dedication to its guests. This story leads to better understanding of the goals of each project and builds trust, comprehension, receptivity and more.
Unlike facts and data, a story engages both the brain and the body, eliciting emotional responses which people are more attracted to and find more compelling – it makes a connection. Doing this well will more likely lead to embracing the beginning of what is hopefully a long lasting relationship with the brand.
Your guests are your brand and the kind of brand you want to be is directly related to the type of guest you want to target and attract to stay in your hotel. Designers should understand the targeted guest segment and design to be consistent and authentic to the brand. Happy guests will become brand ambassadors of their own free will, spreading recommendations via online reviews, user generated content and word of mouth referrals, all of which are critical to success.
The Equinox Hotel at Hudson Yards, New York, NY

Consistency is really important and focused on how you want your guests to see your hotel. The design story should be told in the how the design is carried out throughout the space and reflected in everything the guest experiences. If you want to be recognized as a relaxed, serene, coastal getaway, promote that in the materials, colors, furnishings, decor and likely take a less formal approach to aesthetics and design.
Gone are the days where every hotel looks exactly the same, leveraging the most popular neutral color trend of the last decade. Gone are the days where the traveler wakes up and doesn't know what city they are in because the hotel room looks the exact same in Hawaii as it does in Denver. Hotels are now being styled in a more innovative and natural way, combining eclectic elements, contrasting colors, and vivid combinations in their rooms.
In fact, we are enjoying a renaissance of color and designers are not afraid to be bold and colorful, using more local inspired patterns, unexpected texture combinations and even vintage designs or reproductions. The trend in hotel design calls for greater room decor accentuated by expected local flare like recycled woods and organic materials if appropriate to the surroundings.
There continues to be a growing interest in helping guests enjoy nature while staying inside, creating unique and memorable experiences. You will continue to see more indoor water features, all season terraces, rugged outdoor style furnishings, panoramic views and gorgeous plantings. Outdoor experiences will be brought to hotel lobbies and corridors where "indoors meets outdoors."
Meeting spaces are becoming more flexible, accommodating a variety of functions from large conferences to family gatherings. Where we used to be looking for movable tables for classroom type seating and stackable chairs for auditorium seating, the needs have expanded to break out spaces and collaborative work spaces. Roll Up Doors, Movable Room dividers and roaming power outlets are all used cleverly to make space multi-functional.
Lobby areas are treated like an expanded living room, a common area with lots of cozy enclosures where guests can find privacy but still be a part of their surroundings. The lobby is becoming a central clubhouse where people can explore various activities in the same space in unique, personalized environments all within the area traditionally referred to as "the lobby."
The hospitality industry is rapidly evolving and hotels have to find creative ways to meet the high expectations of modern travelers keeping up with changes in consumer tastes, budgets and rise in technology bringing innovation to hotel design.
HotelExecutive retains the copyright to the articles published in the Hotel Business Review. Articles cannot be republished without prior written consent by HotelExecutive.