Millennials' Impact on Hotel Design
By Lawrence Adams Principal, Lawrence Adams Architect | January 2020
It is difficult to generalize about a whole generation of people. Millennials, categorized as those born between 1981 and 1996, have been described as possessing a whole range of shared characteristics and behaviors. However, how much in common does a Millennial from Asia have with one from South America or one from Africa have with one from Canada. True Millennials come from different cultures, social strata, political ideology, religions, education and prosperity levels.
One must realize that many groups of Millennials are quite different from each other and to the extent that they travel and use lodging, have very different preferences. Therefore, for the purpose of this article, we will limit our discussion to the characteristics, behaviors and preferences to those Millennials in the United States that travel and how they interact with and impact the global lodging industry.
Millennials Defined
There were 73 million people born in the United States between 1981 and 1996 according to the Pew Research Center. Those born during that period have gained the moniker Millennials since they are the first generation of the new millennium. Most Millennials remember the 9/11 attack on the World Trade Center and the wars in Iraq and Afghanistan that followed. Many were old enough to vote when the US elected the first African American president in 2008 and reelected him in 2012. Millennials suffered through the economic recession of 2007 to 2009 causing many to have a slow start to their careers.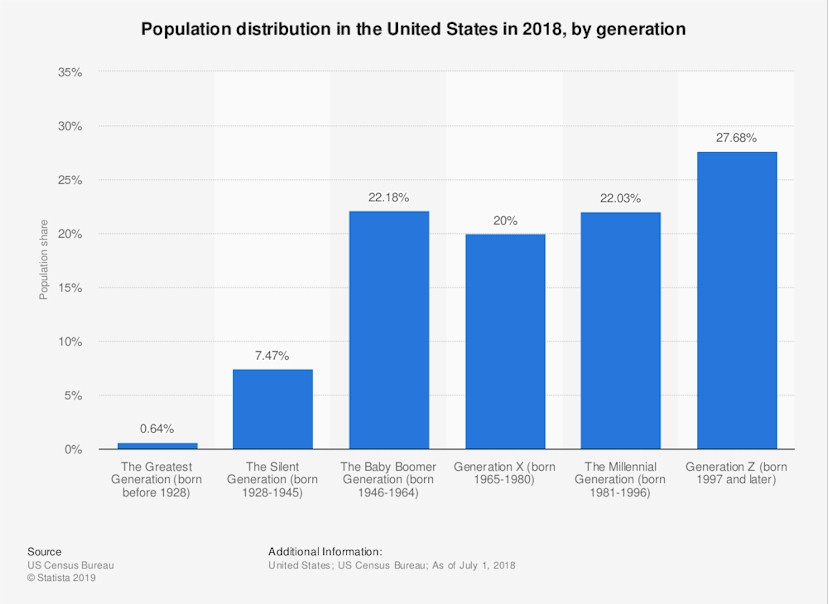 Just as Baby Boomers (born between 1946 and 1964) grew up when television was becoming commonly used, Millennials grew up with the expansion of the Internet. They have always had computers and used technology to accomplish goals. For the first time in history a generation is more likely to live with their parents in multigenerational households than elsewhere. They are the largest generation to live in cities with 88% living in urban areas.