Employee Free Speech Rights in the Aftermath of the US Election
By Gregory A. Hearing Shareholder, GrayRobinson | December 2020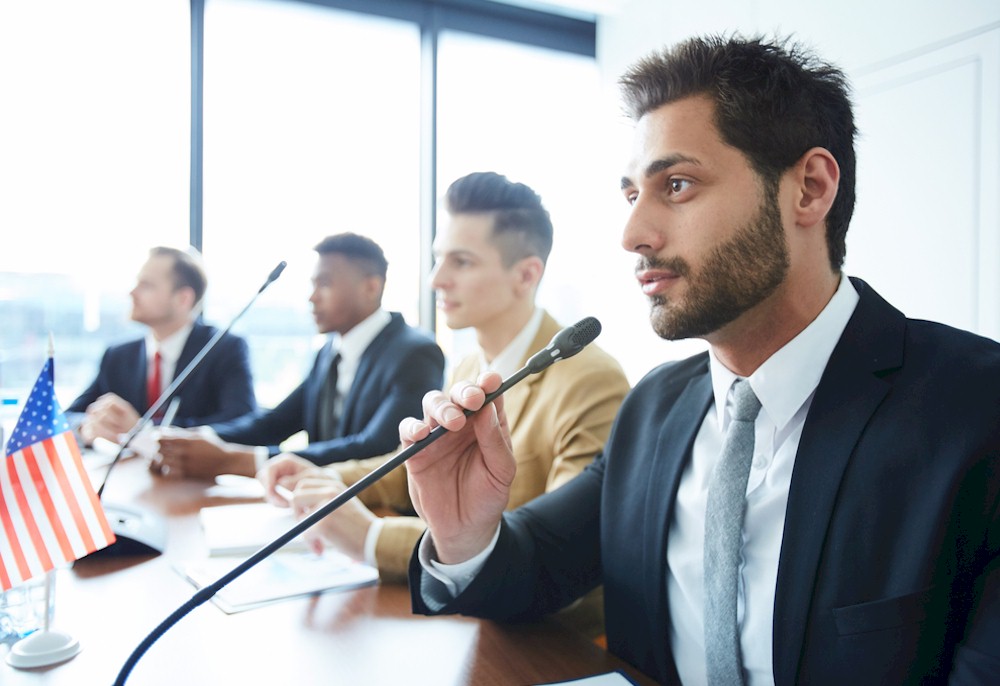 This article was co-authored by Matthew Bowles, Associate Attorney, GrayRobinson, P.A
The 2020 Presidential Election reaffirmed that the United States is experiencing a tumultuous period in our history as the U.S. population is divided right down the middle regarding political, cultural and social issues.  As our society becomes more polarized regarding these issues, we are constantly exposed to the unsolicited opinions and assertions of others, including our family, friends and coworkers. 
Workplace boundaries and social norms which once held such divisive discourse at bay suddenly are eroding if not collapsing altogether.  Employers are often scrambling to find an effective way of keeping such discussions and opinions out of the workplace as they are unproductive and can lead to unfair employment practices claims.  Gone are the days where avoiding political discussion was as easy as changing the channel on a television, avoiding political rallies, or not inviting one particular relative to Thanksgiving dinner.
Making matters more complicated, employees often have misconceptions regarding the scope of their right to free speech and the limits of an employer's right to restrict same.  For instance, many employees believe that the First Amendment protects all forms of speech and prohibits all employers from restricting their speech, including employers in the hotel and lodging industry.  In reality, the First Amendment only prohibits government infringement of speech.  It does not prohibit the restriction of speech in the private-sector workplace, including the lodging industry where businesses must accommodate guests holding the full spectrum of social and political beliefs in order to run a profitable business.
Many employees also believe that the First Amendment protects all types of speech and, so long as an employee invokes First Amendment protection, the employee may speak about whatever he/she pleases.  However, there are several types of speech which are not protected by the First Amendment, or other legal authority, including the following:  1) True threats; 2) Fighting words; 3) Calls to illegal action; 4) Obscenity; 5) Child pornography; 6) Defamation; 7) Perjury; 8) Plagiarism; 9) Solicitation to commit a crime; and 10) Blackmail. 
Employees have no right to engage in the foregoing types of speech, and employees are likewise unprotected if they participate in such speech.  Accordingly, hotel and lodging industry employers should be aware of the boundaries of employee speech, including the right to engage in speech relating to protected concerted activities under applicable labor laws.  Employers also must be cognizant that the rights of employees to speak freely in the workplace can differ drastically based on whether the employee works for a private or a public employer.
Private-Sector Employers