Weaving Art Into Every Aspect of Your Hotel
How Adapting Creative Spaces Can Lead to Increased Safety and Well-Being for Hotels
By Martha Weidmann CEO & Co-Founder, NINE dot ARTS | November 2021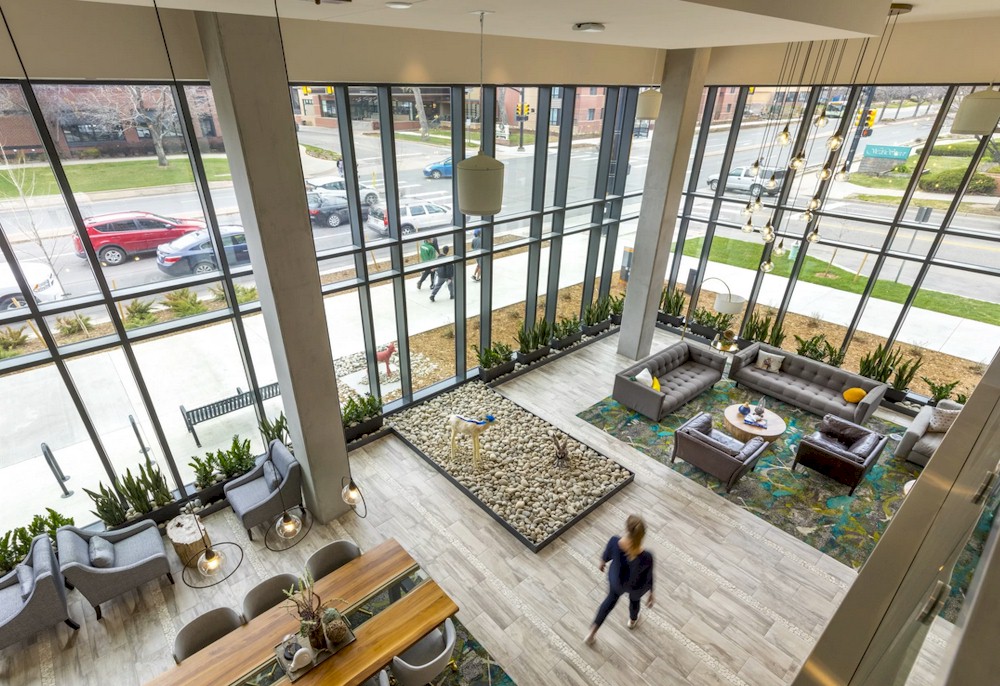 It's no secret that art is a powerful method of storytelling. It defines experiences, shapes perspectives and challenges the way we think about the world.
Art can help ground people in reality and encourage them to embrace a sense of place. In fact, many turned to the arts as a source of strength during and post-pandemic. After all, connecting to art makes us feel connected to each other. In fact, over 90% of people say art installations elicit positive feedback. And more than one study has found that creative expression helps improve mental health.
As we chart a path forward, art has a key role to play.
To do this well, art must be more than just a picture hung on the walls. In fact, art must permeate to the core of your hotel's mission and vision. It must fuse with the building itself and its architecture, creating an immersive narrative that excites and entices and brings in community.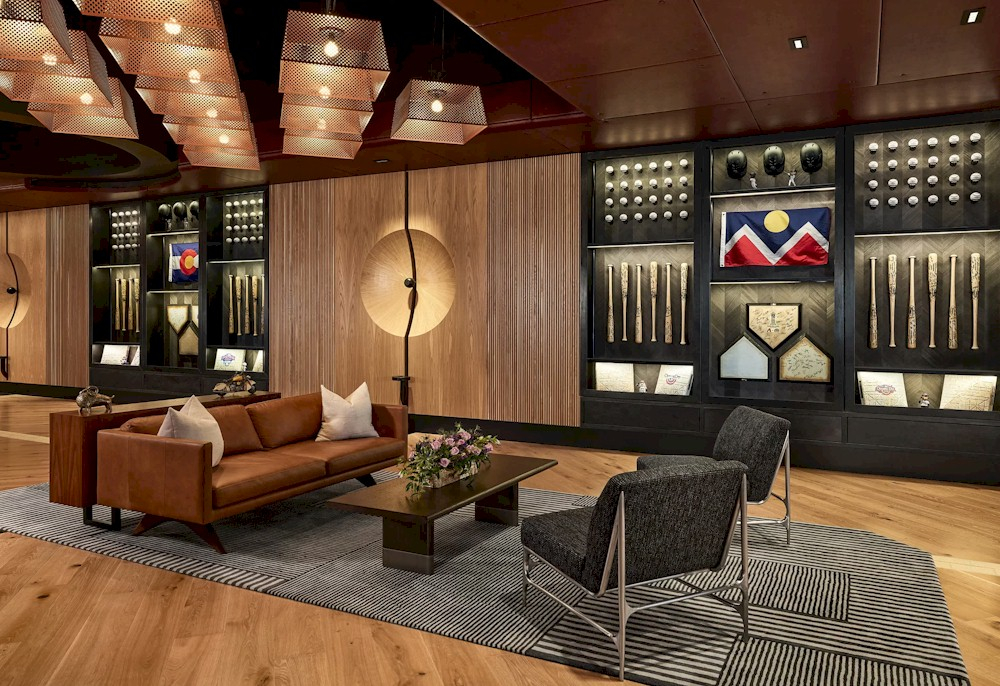 Colorado Rockies team memorabilia and equipment (signed baseball bats, bases, balls, pennants) greets guests in the Rally Hotel lobby in McGregor Square overlooking Coors Field.