If you are having trouble viewing this email, please
click here

JUNE

Sales & Marketing: Selling Experiences

Wednesday June 12, 2019
Using Podcasts to Sell The Hospitality Experience

Twenty-first century selling means reaching your target audience in a way they like to consume information. OceanScape Yachts produces its own podcasts as a way to tell the story about yachting. Through interviews with different guest touch points including captains, crew, chefs, and more, we share conversations about different facets of the experience in a fun, informative, storytelling style. This same technique can be applied to hotels with podcasts on producing a flawless wedding experience from the perspective of the catering manager and even the bride and groom to chats with meeting planners about how your hotel solved a unique meeting challenge.
TRENDING THIS WEEK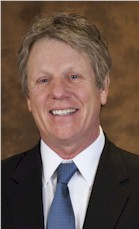 Hotel Brand Standards and Historic Buildings
There is a perception that lodging brand standards conflict with the development of historic buildings into hotels. This is more of a past problem than a current one. Well-located downtown land is becoming scarce, hotel brands are getting experienced in working with historic buildings, and market demands are fostering niche-driven brands that seek local connections. One great example is Baton Rouge's Watermark Hotel under Marriott's Autograph brand. This 1925 one-time bank headquarters 12-story skyscraper was transformed into a modern hotel balancing the unique and local qualities of the building with the need for a upscale hotel experience.

DAILY HEADLINES - Wednesday Jun 12, 2019
| | |
| --- | --- |
| | More from our online Library Archives... |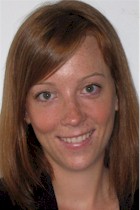 Need to Close More Hotel Sales? Try Implementing These Two Marketing Tactics
More Visibility = More Sales. It's really that simple. This simple principle is why PR is the best way to affect real change in your current sales conversion rate; it is a marketing tool that is designed specifically to increase awareness of your company in the hotel industry. It gets you in front of the people who might, one day soon, be your first customer (or your 500th!). This article will provide you with the ONLY two marketing tactics that start-ups need to boost sales of their tech solution to hotels today!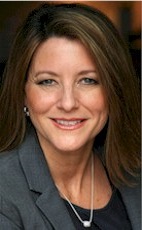 Why the Personal Touch in Hospitality Must Not be Lost
Not too long ago, I was researching for a presentation that I needed to deliver during an annual conference for a major hotel brand. The topic was networking and this brand had seen a drop in personal interactive skills of staff at all levels. People in all roles - front desk, sales, even managers and owners - were losing their ability to connect with others due to their reliance on electronic tools. Being in the world of hospitality, where a premium should be placed on service and relationships, this void was seen as critical.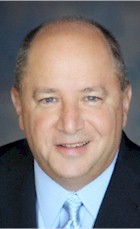 Millennials: The Target Market Essential to the Travel Industry's Future
As is often our responsibility to inspire the next generation of hoteliers, I recently participated in a career fair at a local college. It is without saying that, as hotel executives, our schedules are rarely flexible; but I felt the opportunity was worthy. So rather than excuse myself with a polite apology and blame my regrets on a busy schedule, I accepted the honor because I knew the day would take me on a trip into a galaxy filled with new life forms: Millennials, a target market many say is essential to the travel industry's future.

July 2019:
Hotel Spa: Pursuing Distinction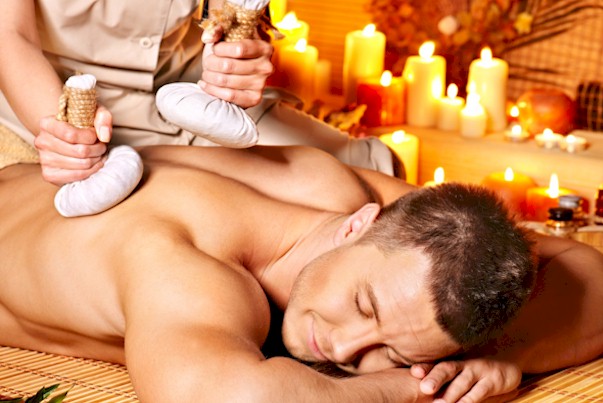 The Wellness Movement continues to evolve and hotel spas continue to innovate in order to keep pace. Fueled by intense competition within the industry, hotel spas are seeking creative ways to differentiate themselves in the market. An increasing number of customers are searching for very specific, niche treatments that address their particular health concerns and, as a result, some leading spas have achieved distinction by offering only one specialized treatment. Meditation and mindfulness practices are becoming increasingly mainstream as are alternative treatments and therapies, such as Ayurvedic therapies, Reiki, energy work and salt therapy. Some spas specialize in stress management and offer lifestyle coaching sessions as part of their program. Other spas are fully embracing new technologies as a way to differentiate themselves, such as providing wearable devices that track health and fitness biomarkers, or robots programmed with artificial intelligence to control spa environments, or virtual reality add-ons that transport guests to relaxing places around the world. Some spas have chosen to specialize in medical procedures such as liposuction, laser skin therapy, phototherapy facials, Botox and facial fillers, acupuncture and permanent hair removal, in addition to cosmetic body shaping procedures and teeth whitening treatments. Similarly, other spas are offering comprehensive health check-ups and counseling services for those who are interested in disease prevention treatments. Finally, as hotel spas continue to become more diverse, accessible and specialized, there is a growing demand for health professionals with a specific area of expertise. There is a proliferation of top class, quality wellness practitioners who make a name for themselves by offering their services around the globe, including athletes, chefs, doctors, physical trainers and weight loss specialists. The July issue of the Hotel Business Review will report on these trends and developments and examine how some hotel spas are integrating them into their operations.