If you are having trouble viewing this email, please
click here


OCTOBER

Revenue Management: Focus On Profit

Thursday October 10, 2019

Getting a Better Handle on the Costs of Acquisitions and Operations

Modern-day revenue management already relies on substantial number crunching, including sophisticated predictive analyses that help determine the optimal room mix and pricing-with the goal of achieving maximal RevPAR. Now, advanced metrics are pushing the revenue management envelope even farther, focusing on determining the complete costs of acquiring any given reservation. At the same time, advanced operational benchmarks are giving revenue managers, property general managers and the entire executive team a better handle on whether a given quoted rate is supportable in the overall quest for profitability and return on investment.
TRENDING THIS WEEK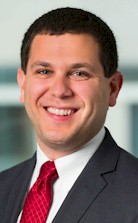 Illinois Hotels: Taking Home The "Green" Ribbon In Eco-Friendly Initiatives
Illinois hotels and their restaurant, banquet and spa outlets are – more than ever – dedicating resources to establish eco-friendly practices that aim to preserve our environment. There is an abundance of ways hotels are being mindful in their everyday business practices, including initiatives ranging from monitoring for energy and water efficiency to reducing plastics, crafting sustainable wine lists and even placing used furniture with those in need. As one of the Illinois Hotel & Lodging Association's core platforms, we explore how hotels nationwide can implement thoughtful, sustainable and turnkey practices as exemplified by others leading the way in this critical effort.
| | |
| --- | --- |
| | This week's Top Pick... |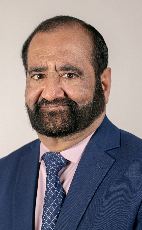 Profit Optimization: It's Finally Time to Do Something About It
Today's hoteliers face rising pressure to increase their total profitability. Hotel profit optimization through revenue management has traditionally focused on guest-room strategies alone without considering ancillary revenue streams and costs. In recent years, however, hoteliers have recognized the benefits of expanding their revenue management practices to incorporate a more holistic business view. As forward-looking hotel companies have adopted more scientific and analytical approaches to total property and portfolio-wide revenue management, they've experienced significant financial rewards. With increased scrutiny on driving total hotel profitability, what exactly does the industry need to know about profit optimization to finally do something about it?


DAILY HEADLINES - Thursday Oct 10, 2019

| | |
| --- | --- |
| | More from our online Library Archives... |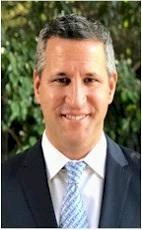 Incorporating Guest Rewards Into Your Revenue Strategy
The discount vs. reward debate is finally finished. Wherever discounting strategies work, a strategy that includes rewards will always work better. James Gancos, long-time hotelier and CEO of The Guestbook and Gopher, discusses how easy it is to drive RevPAR and market share with guest rewards while at the same time improving the bottom line. Gain an understanding of the powerful concept of rewards breakage and how it drives superior results. Learn why it's easier than ever to implement a guest rewards component to your revenue strategy, especially in light of clearly established customer preference of what matters most.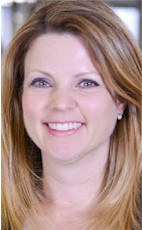 How to Choose and Use the Right Hotel Data
The big data revolution isn't just on the way, it's already here. As of 2012, more data crossed the internet every second than was stored on the entire world wide web 20 years before. From bounce rate to time spent on site to conversion rate and more, it's now possible to access every step of the buyer's journey in great detail. As an enterprising hospitality professional, it's your job to take advantage of that unprecedented access to data. The problem is that big data often feels overwhelming, leaving you and your team to filter what correlations are important, which are just noise, or how to sift the wheat from the chaff and incorporate the useful data into your marketing strategy. Here are the changes and data to pay attention to.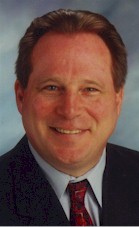 Can Pricing & Availability Be More Personalized Without Changing Existing RM Systems?
There appears to be an inevitable collision between two titans. Traditional segment based RM, which is not currently structured to consider each individual customer's background and both their tactical value and lifetime value, currently does not work with the new breed of customer centric customer triggered one to one personalized marketing. Today an unknown customer usually gets the same price and availability as a known customer. This article will propose a solution that should be acceptable to both of these titans - where they will actually work together. Both pricing and availability can be more personalized without changing existing RM systems.

November 2019:
Architecture & Design: Biophilic Design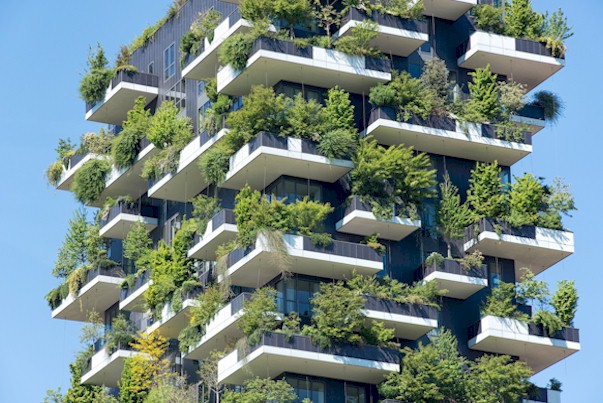 The hospitality industry is constantly evolving to meet and exceed guest expectations. As a result, hotels are always on the lookout for new ways to improve the guest experience, and architecture and design is an essential part of this equation. Bold design is often the most effective way to make an exceptional first impression - an impression guests use to distinguish between brands. One design trend that is being embraced worldwide has become known as "Biophilic Design." Biophilic design is based on the concept of biophilia, which is the theory that human beings have an innate tendency to seek out nature, natural elements, and natural forms. Biophilic design is more than hotels simply adding a surplus of plants; it involves incorporating specific design elements into a hotel in order to imbue it with a sense of wellness and well-being. Some of those elements include exposure to natural lighting; views of nature and rooms with a view; natural architectural patterns; salvaged or reclaimed woods of all types; reclaimed metals; sustainably sourced stone; living green walls and vertical gardens; and direct and indirect exposure to nature. Hotels that have incorporated biophilic design into their properties are reaping the benefits associated with this trend including reduced stress responses, better air quality, lower energy costs, and more positive guest reviews. Biophilic design has also been shown to improve guest moods and to satisfy consumer demand for environmental responsibility. Savvy hotel owners and managers are aware that nature-inspired elements enhance their guests' comfort and well-being, which is why this trend is becoming so prevalent. Biophilic design is just one topic in the fields of hotel architecture and design that will be examined in the November issue of the Hotel Business Review.