Training Your Spa Staff for Success
By Gary Henkin President & Founder, WTS International | June 26, 2011
The successful launch of a new spa is dependent upon any number of factors including staff selection, marketing plan development, retail product merchandising and display plan, facility protocols and the finalization of a viable operating budget to name just a few. However, one area that is consistently overlooked is that of continuous staff training. This includes not only front desk and reception personnel but virtually all other staff members such as therapists, estheticians, facility maintenance and locker room staff, call center staff/ reservationists, retail sales people, etc. Furthermore, once the spa or fitness center has officially opened, it is all the more important to invest time, effort and focus on this area if indeed your goal is to offer an experience to your guests or members which is both positive and memorable. Never lose sight of the fact that what consumers remember most is a direct residue of the consistency and quality of staff training, namely "friendliness and cleanliness" issues which are paramount to the success of the spa or leisure facility.
Training should begin with the Spa or Facility Manager who must ultimately set the standard and tone for all other staff. This individual should serve as the orchestra conductor in this area in all aspects related to the training process. One key piece of advice to follow in educating and training staff is to practice, practice and practice again. This exercise will help spa and fitness staff reduce their anxiety, improve communication skills and gain important feedback about how they perform prior to opening the facility. It will also help them sharpen their sales skills, product knowledge and customer interaction. The importance of conducting mock training sessions before opening the spa should not be underestimated; make sure your staff undergoes dry runs numerous times at each touch point in the spa such as front desk, sales center, retail area, locker rooms, treatment rooms and all others. A mock opening should simulate daily operational challenges that will help you discover any staffing concerns or tools and products that may be required to improve the odds that customer service will be of a high quality. At least one week of such training is required even for smaller spas. Particularly, for the inexperienced staffers, this type of training builds confidence and gives them a true sense of what to expect.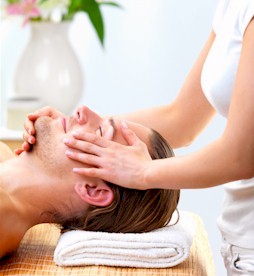 Putting together detailed scripts for employees combined with role playing and videotaped or recorded training processes are several ways to ensure success. A scripted approach will provide for a consistency in verbiage and allows the staff to hone the way in which they interact with guests, resolve problems, sell products, up-sell treatments, etc. Scripts are also reassuring for the employee, as a reference. Don't ever hesitate to videotape or record these training sessions as this will offer valuable tips and information with regard to staff productivity and performance.
While it is helpful to conduct training exercises as though facility operations are going smoothly, you should also manufacture "tricky" or difficult situations and scenarios to better simulate an actual day of operations. Examples can include an impatient or upset customer at the front desk, double booked services, a therapist running late for services, computer malfunctions, a guest who wants to return merchandise or products and many others. The Spa Director and the entire staff need to take the mock training process seriously in trying to envision it as the real thing. Videotaping or recording these sessions provides especially valuable preparation; it should focus on both verbal and non-verbal aspects of staff performance and behavior (e.g. personality, enthusiasm, body language and energy level, confidence, voice, appearance, posture, hand gestures). This approach will often pick up behaviors that the staffer isn't aware of which can then be altered if needed.
The first impression that a guest will have of the spa (other than a quick visual) will likely come when they first call the spa to book a service or when they enter the spa and converse with the front desk reception personnel. For many, a spa experience has been made or ruined by the front desk reception staff before the treatment is ever given, so this area requires constant training and attention. Front desk personnel who are curt with customers, fail to speak clearly, communicate too quickly or too slowly, don't make eye contact or don't stand up when a guest enter the spa are not individuals who will offer a positive impression. Thus, the Spa Director needs to monitor this area constantly. Unfortunately, too few of these managers do this with the frequency that is needed to produce a standard that is always positive for the consumer.
When you are interviewing staff for positions at the front desk, service providers or attendants, watch carefully how they interact with the existing staff which is a good indicator of how they might fit in and perform. You should also create what are "moments of truth" that each staffer must convey in the short time they have with each guest, and these moments can be measured.