The Impact of Religion on Accommodation and Food Decision-Making
By Bendegul Okumus Associate Professor, UCF Rosen College & Hospitality Mgmt. | November 2023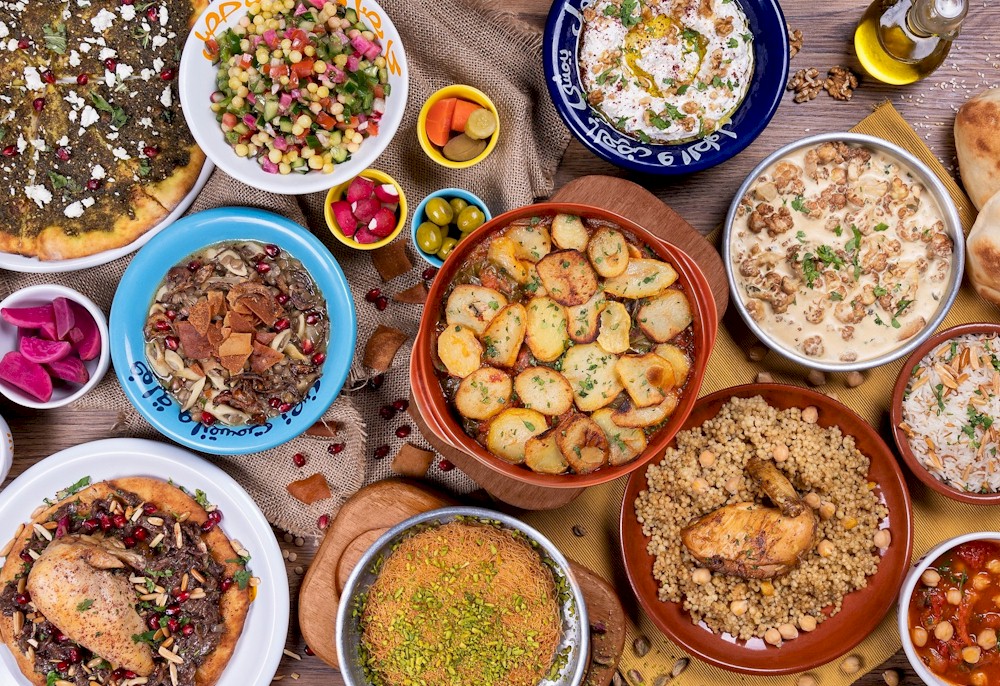 Jews, Muslims, Seventh-day Adventists, Buddhists, and members of other religions often live in accordance with religious beliefs.
This article briefly discusses the eating and accommodation preferences of Muslims.
Islam is the fastest-growing religion in the world. Today, it is the second-largest religion after Christianity, with more than 1.9 billion Muslims globally.
Eating holds a significant role in the daily lives and spiritual practices of Muslims. Numerous individuals often embark on journeys for different reasons, such as employment requirements or leisure pursuits. However, when staying in hotels and utilizing restaurants during their travels, two crucial considerations arise: 1) Where will I eat? 2) Where will I stay? These two questions acquire additional significance when considering an individual's personal religious beliefs. Many Muslims may strictly adhere to their own religious regulations regarding dietary practices, consumption, and daily routines, often taking these aspects into account when planning their travels.
Halal food and drinks are indispensable for most Muslims. The practice of Islam requires adherence to dietary rules derived from its teachings. Foods are defined as halal under Islamic dietary laws, indicating their lawful and permissible status. Muslims avoid haram foods and alcoholic drinks forbidden by Islam. The following are prohibited (haram foods ): (1) Meat from animals not slaughtered according to the Islamic dietary law, (2) Pork and its by-products, (3) Foods made with pure or artificial vanilla extract, (4) Foods containing blood and blood by-products e.g. blood pudding, (5) Foods made with non-microbial enzyme, rennet, animal shortening, monoglycerides and diglycerides from an animal source, sodium stearoyl lactylate, L-cysteine (6) Foods prepared with alcohol.
While traveling, Muslims may look for places that provide halal food and drinks as a requirement of their religious beliefs. The emerging question is whether hotels offer halal food and drinks to their Muslim customers or if guests must eat outside the accommodation, for example in small halal restaurants. Currently, many hotels and restaurants focus on providing healthy and good quality food and drinks to be served to their diverse clientele, but specific needs for distinct segments of customers are often neglected.
Halal food and beverages are critical for many Muslim travelers and lodging businesses can be unaware of this reality. For instance, pork products are considered dirty by Muslims, yet many hotels offer their food and beverage services alongside these products, and many Muslims may not even want to enter the restaurant and look at the menu. During the service, it is common to see a Muslim guest ask the waiter some of the following questions: "Is the fish fried in the same oil as the sausages? Can you please use another spoon for my eggs instead of the one for the bacon? Is it turkey or ham? Is there any pork or pork product in this dish?"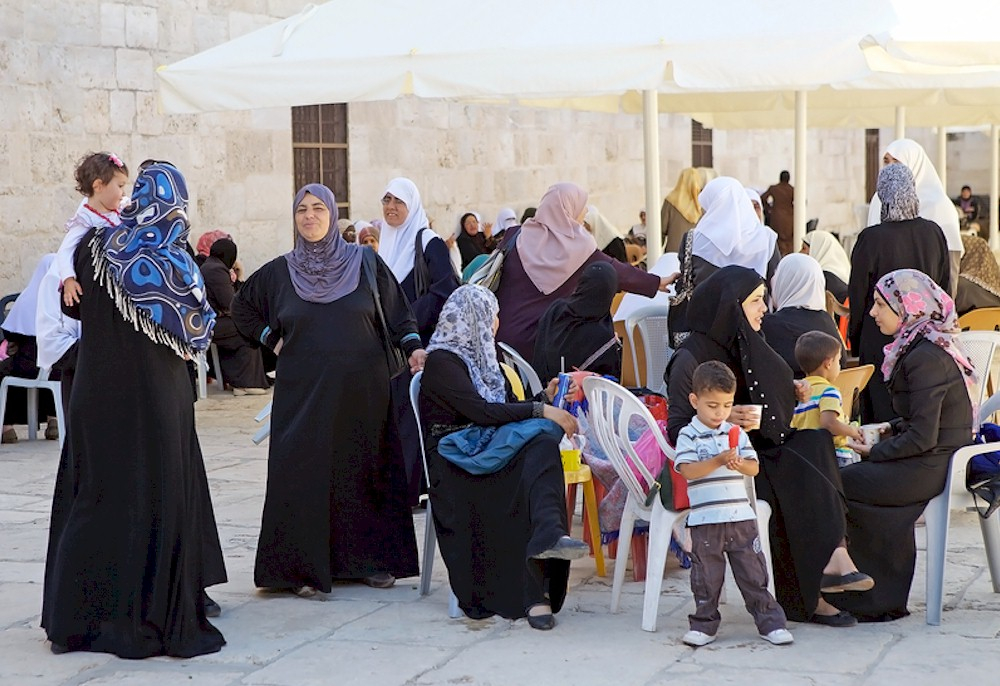 The prohibition of pork is not unique to Islam. It is also found in the Bible and Torah. In accordance with Islamic law, animals must be slaughtered in a specific manner in order for the meat to be considered halal. An animal that is not slaughtered in accordance with Islamic law is considered haram (forbidden).
Halal meat is not always readily available in many countries, including the United States and the United Kingdom, so it may be difficult to find halal food in some locations. In some cases, such as when purchasing food from a restaurant, it is not easy to determine whether the meat is halal. When Muslims visit a restaurant, they may ask if they are using halal meat, and then they request proof that this is the case. It is recommended that Muslims avoid eating meat or food from restaurants if the facility is unable to provide evidence of compliance.
Non-halal meat is also believed by Muslims to have adverse effects on physical and mental health. Pork consumption, for example, is linked with an increased risk of certain diseases and illnesses. If a Muslim cannot find halal meat, they may opt for vegetarian or vegan food. Fish can also be an option since most fish are halal.
Alcohol and other intoxicants (wine, beer, gin, whiskey, etc.) are also forbidden in the Quran since they are considered bad habits that lead to a disconnection with God. Muslims are prohibited from consuming alcohol in any form, even in small amounts that are sometimes used in the preparation of food. According to the Pew Research Center, most Muslims believe that drinking alcohol is morally wrong. There were 38,000 interviews conducted and more than nine in ten Muslim respondents agree with this view.
Drugs are also discouraged/impermissible in Islamic discourse. According to ISPU's 2020 American Muslim Poll, alcohol and other drug addiction is much less common in the American Muslim community than in the general U.S. public. Religious beliefs are a strong component and pillar of Muslim social life, again highlighting the need for the hospitality and tourism sectors to consider some religious sensitivities and emphasizing the importance of knowing how to serve their customers.
The second question for Muslim travelers relates to where they will stay, as many Muslims avoid locations that offer gambling, alcohol, and other such forms of entertainment. Muslims believe gambling is a violation of justice, a waste of God's blessings, addicting, a prime way to incite hate and envy, often working hand-in-hand with alcohol, and often causes laziness, greed, and an inability to feel satisfied.
Customers from the Muslim segment will also be more satisfied with hotels and other lodging businesses where they can perform their religious worship in peaceful and quiet locations. The Muslim faith requires five prayers per day, and hotels should offer small places of worship in order to demonstrate their understanding of the sensitivities of this religious group.
Islamic hotels catering to Muslims are widely available in many parts of the world, especially in the Eastern regions. These are facilities where the operational activities and services of these hotels comply with the principles of the Quran and Hadith. Other terms such as halal hotels, sharia hotels, and Muslim-friendly hotels are used when describing Islamic hotels. The main difference between Islamic hotels and other hotels is in the facilities offered. In Islamic hotels, there are free prayer rooms, places of worship, Quran, mukena, bathrooms with taps that facilitate ablution, qibla direction, and halal-certified food and beverages. Islamic hotels may only welcome married couples to stay in the same room. Providing all these services can meet the needs of Muslims and hence such hotels are expected to attract more Muslim travelers.
The demand for halal products and services in the hospitality and tourism industry is increasing globally. In addition, the increasing number of Muslim travelers offers a lucrative opportunity for Islamic hotels to increase their occupancy, sales and profits. Muslim travelers from the Middle East are a very profitable segment because they tend to spend more than other travelers.
Moreover, travelers from this region prefer visiting countries with a majority Muslim population and to stay in a place that can meet their worship needs. Some challenges for Islamic hotels may include the cost of maintaining halal certification and capacity management. Hotels aiming to implement Islamic principles need to consider possible barriers in the early stages of launching Islamic hotels, such as a decrease in the trust of non-Muslim guests, leading to a possible decrease in revenue.
Especially in the West, it would be a mistake to expect all hotels in the hotel industry to provide all conditions for Muslim travelers, but offering basic considerations regarding food and beverage will positively affect this customer base.
To date, a number of studies have indicated that people make travel and lodging decisions after being influenced by social media or advertisements. The influence of religion and belief on these same decisions, however, is rarely discussed. It will be helpful if researchers and practitioners dedicate some time to this important issue so that we will be able to determine whether this is crucial for operations and marketing, as well as whether it will provide practitioners with a greater understanding of this topic.
This type of publication can also help identify the most effective ways to communicate with consumers who have religious beliefs that affect their travel preferences. We can then suggest some practical and important strategies for incorporating religion or religious beliefs in marketing, such as by using religious symbols and themes in advertising and promoting applicable products and services.
Furthermore, understanding this topic can help identify potential risks associated with using religion and religious beliefs as a marketing tool.
HotelExecutive retains the copyright to the articles published in the Hotel Business Review. Articles cannot be republished without prior written consent by HotelExecutive.