Building Your Hotel's Key Business Indicators (KBI)
The Best Hotel Dashboard Happens When Every Leader Knows Their Number
By David Lund Hospitality & Leadership Expert, The Hotel Financial Coach | November 06, 2016
When you have a team that manages the financial well being of your hotel across the dimensions of all the complex and different departments you have a developed an amazing power tool! One key crossover point is to have those department leaders and assistants know their key business indicator and apply it to their zero-based expenses and labor. The KBI power tool combines their costs with a measurable, trackable and meaningful volume number.  Read on to find out how you can create and use these in your hotel.
Dashboards are relatively new and offer the hotel executive key business indicator visibility, time savings in report reading, a quick comparison to plan and if properly set up, real time information on certain business measurements. As our world is increasingly connected and plugged in we can see our property revenues, the corresponding statistics and perhaps even direct payroll costs in real time, each day. So these dashboards are great for the executive or owner to see from the top down what's happening at a macro level inside their enterprise. Waking up every morning and being able to see the company's previous days and month to date sales in total, by region and even by hotel and department is pretty impressive and useful. However, I throw a large portion of caution in here as this is only approximately half of the picture of your hotels' financial performance. What about the other half?
The other half of the picture is where the game is won or lost. In order to get the bottom line profit picture each month, we need to close the books; run all the sub ledgers, do the accruals, book the franchise or head office invoices, determine the cost of sales, allocate certain expenses, book the pre-paids', etc, etc.  We have all experienced months with strong revenues only to see the final bottom line result be less than planned because some of these cost items showed up and they were unexpected or they had a bigger impact than we planned. So what can we do about this?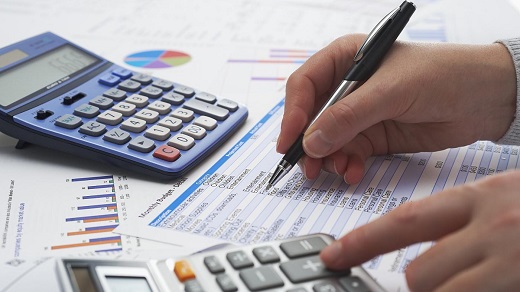 What can we do inside our hotel's to manage the costs and expenses we cannot see in total, in real time? The answer is taking a micro approach by using the leadership team to manage key business indicators that we can create. In order to establish a new system to do the tracking of the micro KBI's we need to develop a different strategy. Systems are beautiful because if the system does not work, I tweak the system, not the people. This is a very important distinction. In many organizations, we hear the people are the problem when in reality it's the system that's producing poor results.  A key part of this approach is to have a culture of ownership inside the P&L. Designing a system at the micro level means every line of my financial statement has an owner. We take the P&L apart and we assign an owner to every line of revenue, expense, payroll and cost of goods. These owners are not the accounting management. Once we know the lines and the assigned managers we make agreements with those managers to help support them so they can truly own those lines.