An Inside Look Into The Future of Restaurant Design
By Steven Haas Board Member, Miami Beach Visitor & Convention Authority | August 02, 2020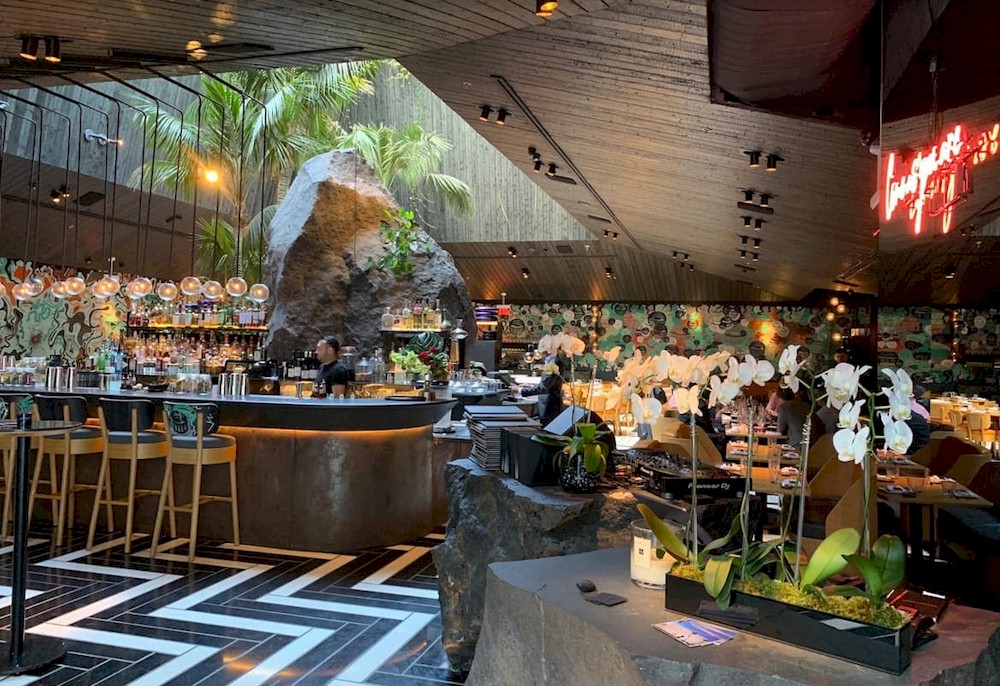 Every few years, creatives and innovators work to set trends. Time after time restaurants prove to be leaders in design, as pushing boundaries is encouraged and being mindful of every single detail is a must. From the first impression to the very last, restaurant design is all about creating a holistic dining experience for the customer. From the front door to the restrooms, restaurants need to be memorable and make a great impression to not only encourage their guests to return, but to also draw new customers.
The hospitality industry has dramatically been impacted by current events and although designers have always been challenged, today's challenges are extreme and unknown. In these uncertain times, in order to rise in the industry, restaurants must change. The trends for the next few years will strongly focus on having enough space to make guests feel comfortable but not separated.
The entire industry is also moving into a more germ-conscious design structure with less touching than before and exploring all types of touch-less technology like automatic doors, voice-activated elevator, cellphone-controlled menus, and even antibacterial fabrics and finishes. Restrooms now under construction are also subject to touch-less technology, from the toilets to the sinks, soap, water and paper towel dispensers, and it should come as no surprise if in the near future we start witnessing self-cleaning bathrooms. Who we were and who we will become is the true challenge, and the only option the restaurant and hotel industry have is to adapt and move forward by leveraging technology.
The biggest challenge restaurants are facing today is making people feel comfortable with dining-in. As this becomes the current struggle, restaurant designers must figure out a way to provide outside seating, while taking into consideration the possibility of unforeseen weather and other factors. Rooftop bars and restaurants are particularly becoming a very popular dining experience, especially in big cities. Rooftop restaurants are designing unique features to accommodate, and allow, guests so they may enjoy beautiful views year-around.
Restaurants that create a casual ambiance that complements its Instagram aesthetics, and has an overall good vibe, has a strong chance of succeeding today. Malibu Farm in the Eden Roc hotel is an example of this trend. With its bright and airy rooftop-feel overlooking the Atlantic Ocean, this restaurant is the epitome of laid-back luxury while boasting a simple farm-to-table dining experience that is fresh, organic, and locally sourced whenever possible. Patios and screened-in porches are also a major trend in development, as this has the added potential to provide a casual, outdoor, and relaxed experience.
Jaya at The Setai in Miami Beach is a leader in providing an outstanding courtyard dining experience with a romantic atmosphere mainly created by its beautiful stone-filled pool that stretches throughout the patio. Their recently renovated courtyard now features a retractable roof that fully expands, which allows guests to enjoy the sky views and feel the cool ocean breeze, while providing comfort in the case of rain or other unpredictable weather conditions.