Destination Marketing: How DMOs Can Support Hotels and Continue to Attract Guests
By Steven Schumacher Interim Executive Director & Director of Sales, Discover Dunwoody | November 22, 2020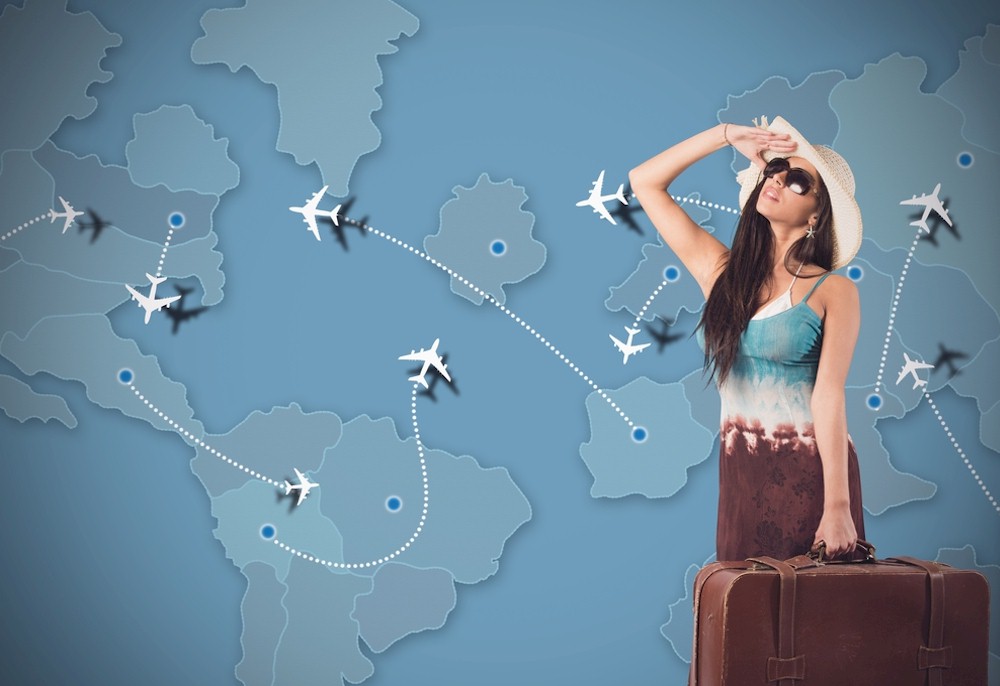 When people started sheltering in place and travel was only available through virtual trips, there was resounding concern among the hotel industry about what to say to consumers and whether continuing marketing efforts would even be worth it.
However, it's imperative that destinations stay present in the minds of people who are at home, while remaining sensitive to the struggles that are being faced across the nation. Maintaining that delicate balance is crucial to mitigating the impact of the crisis facing the travel industry. A thriving urban-burb located just above Atlanta, Dunwoody identified with what many other destination marketing organizations (DMOs) and individual hotels were facing -- a lack of travelers and uncertainty about how to appeal to them until they felt comfortable exploring the world again.
Through timely, relatable messages that meet consumers right where they are, destinations can inspire and ignite the desire for travel in people who have been sheltering in place over the past few months. With much of the year spent at home, people are eager to get out and explore outside their four walls once again. Destinations must ensure that they remain relevant among consumers with a marketing strategy that educates potential visitors and presents a positive outlook with a realistic plan for bringing people to their hotels and local attractions.
Over the past few months, hotels in Dunwoody have worked with the DMO, Discover Dunwoody, to raise occupancy levels and provide a safe, comfortable experience for everyone that visits. The concept of collaboration has proven to be crucial this year, and teamwork must be implemented to prepare for the future and continue to attract leisure and business travelers as well as meetings and groups.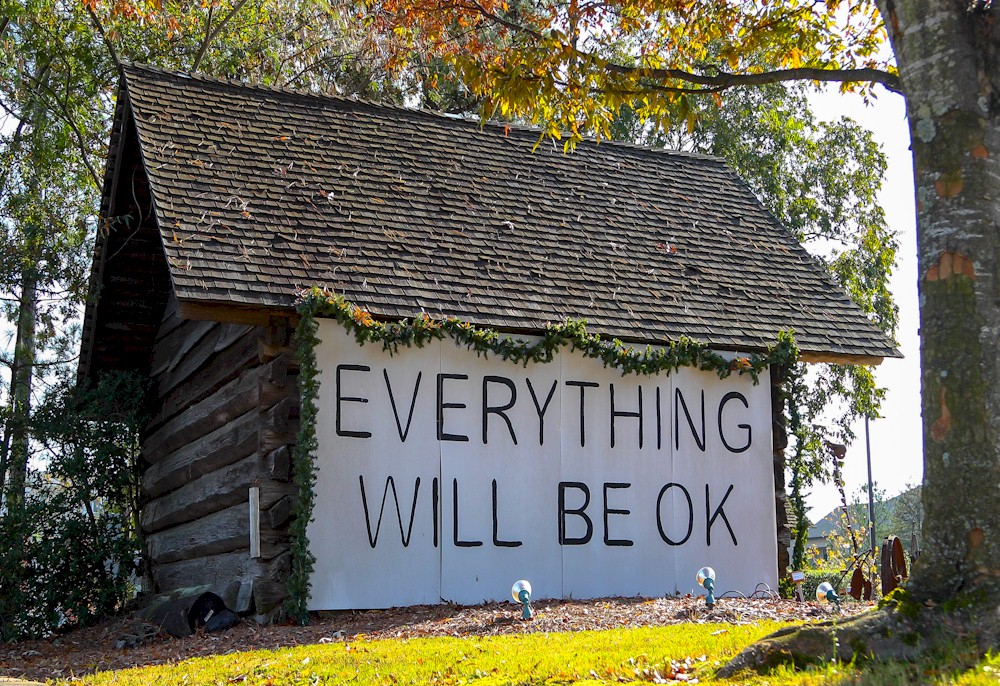 The City of Dunwoody launched the "Everything Will Be OK" public relations campaign in March 2020 to promote the city's feel-good motto at a time when people needed it most.
Keeping Destinations Top-of-Mind
Perhaps the most important part of destination marketing is keeping the destination in the forefront of potential guests' minds, thus enhancing the local economy and the bottom line of tourism service providers within the community. This became even more essential when hotels started facing vacant rooms and the travel industry seemed to stand still. Tourism marketing simultaneously disappeared, as ideas of travel took a back seat, and the worries of the pandemic took over. However, travel offers an escape from the everyday worries of life and people were yearning for that more than ever, which gave destinations the chance to remind people of what is out there waiting for them once they are comfortable traveling again.
With nowhere to go and nothing to do, many people looked to technology for entertainment while sheltering in place. The increase in the amount of time spent on phones and computers everyday showed that many people were using technology as their escape and presented an opportunity for destinations to create digital campaigns to stay top-of-mind. The desire for travel always has been and always will be out there, even in the times that we are facing now. There is, in fact, no substitution for travel. The way that destinations are able to create opportunities out of theses challenges will determine which are going to recover faster.
Discover Dunwoody took advantage of the increase in web traffic and created a variety of digital campaigns throughout the pandemic to keep the destination in the minds of consumers. Like many DMOs across the nation, budgets were cut as a result of the pandemic, but Discover Dunwoody made the decision to pause all non-essential projects and shift its primary focus to continue promoting Dunwoody as a premier destination for business and leisure travel. Traditionally, the majority of Dunwoody's visitors have been business travelers, but the pause in work-related travel created an opportunity for the destination to use virtual campaigns to position Dunwoody as a nearby destination that is also great for family vacations, girls trips and couples getaways.
Campaigns that aim to create awareness of a destination must use strategies that resonate with the public, sharing real stories and inspiring messages – especially in the midst of a pandemic. Discover Dunwoody launched multiple campaigns aimed at inspiring hope among people, while raising awareness about the destination and educating visitors about what they can expect during their stay. Dunwoody's Comeback Campaign used exiting assets and repurposed them by incorporating new and creative messaging, which were implemented into existing digital outlets to encourage people to re-discover Dunwoody when they are ready.
The destination also launched the "Everything Will Be OK" public relations campaign in March to promote the city's feel-good motto at a time when people needed it most. This campaign secured national and international media coverage, bringing new users to Dunwoody's website to explore what the destination offers.
The digital campaign and public relations strategy put in place to increase destination visibility together generated more than a 290 percent increase in impressions on the Discover Dunwoody website, a 91 percent increase in clicks and a 46 percent increase in visits month-over-month in the spring, leading into the summer travel season. The results from executing inspiring, timely marketing during the pandemic are clearly worth it for destinations that are looking to remain relevant and secure future hotel bookings.
Highlighting Points of Differentiation
According to the booking site, Booking.com, there has been a shift in interest regarding where people want to travel. Travelers are looking for domestic destinations that are not too far from home, giving hotels in these areas the opportunity to promote what makes their destination worth visiting. Through specific discounts and packages, hotels can highlight the advantages of their property and what it can offer to make guests' trips exciting and worry-free.
With people looking for trips closer to home, road trips have become a popular way for people to travel, as it feels safer than traveling across the world. According to Skift, 41 percent of Americans say that their first trip will be by car within 100 miles. The comeback of the classic American road trip leads people to discover unknown gems in their backyard. With a variety of these hidden gems to visit around the country, it is important for destinations to highlight what makes their destination so special and why it is worth visiting in a time when travel is so limited.
Hotels and DMOs can work together to create packages and deals that offer the ideal experience for travelers looking to take a road trip. These promotions can range from providing free parking to creating weekend itineraries for guests. For example, The Crowne Plaza Atlanta Perimeter at Ravinia offered a parking package, including deluxe accommodations and valet parking, giving road trippers one less thing to worry about. The Atlanta Marriott Perimeter Center also created different packages that offered itineraries for weekend road trips, including tickets to attractions in the area with social distancing policies like the Atlanta Zoo, gift cards to the mall and complimentary brunch at an intimate local spot.
Once the destination is on the minds of consumers, these differentiating incentives will be the tangible items that motivate them to make the hotel booking. The stress of planning a trip is the last thing that people need right now, so if hotels and DMOs can work together to create an easy, care-free trip and booking process, people will be more likely to travel to their destination.
Creating a Safe Destination
One of the major concerns of people that are still uncertain about travel is the health and safety measures that are being taken in the destination and its hotel partners. The amount of thoughtful communication surrounding health and safety protocols in place can determine how likely destinations and hotels will be to attract guests.
DMOs and hotels must work together to create a safe destination and implement measures that comply with national and local health regulations. Providing a detailed explanation of the measures that are being taken in both hotels and businesses across the destination provides peace of mind for both travelers and locals.
This can be as simple as sharing the detailed cleaning procedures that are taken in each hotel room to informing guests about mask mandates in the area before their arrival. Hotels in Dunwoody implemented a variety of enhanced health and safety protocols that aligned with expert recommendations, including treating all surfaces frequently with disinfectants, adjusting buffets and adding clear partitions at front desks for social distancing.
The hotels must also work with other establishments in the destination to ensure their employees can offer guests recommendations on where they can safely dine, shop or visit. Guests typically stay in hotels for the attractions that are around the hotel, so creating a safe environment around the whole community is ultimately what will drive hotel bookings.
With people feeling more comfortable dining and shopping outside, it is imperative for destinations to work with local businesses to create safe options for consumers. In Dunwoody, the city implemented a temporary outdoor dining permit, which allowed restaurants to extend their outdoor seating arrangements, so they could open without compromising safety. Ideas and collaboration like this are what allows destinations to stand out in the minds of consumers.
Continuing to Look Forward with Optimism
While travel may have slowed down, there is still hope and positivity centered around the future of the hotel industry, with a pent-up demand for travel beginning to surface. People will start taking vacations again and business trips will start back up, but the question lies in where people will be willing to visit.
There must be collaboration between hotels and DMOs to ensure that rooms are being booked and travel continues to grow and recover. The optimistic efforts and dedication of these teams are ultimately what is going to create an environment for hotels to thrive and draw travelers to the destination.
Hotels need support from DMOS to ensure a strong recovery. While Dunwoody's hotel occupancy levels dropped to below 10 percent in April, support from Discover Dunwoody helped raise occupancy levels to around 40 percent. It is also anticipated that occupancy will continue to rise to close to normal levels as early as Q2 of 2021 with leisure visitors in the summer months and business travel recovering after Labor Day.
As hotels look for ways to attract guests back to their properties, it is important to remember what makes travelers willing to book a trip right now. Creating offers that will allow people to escape the routine of their new normal and experience something different, while still feeling safe is of the utmost importance. Forming a collaborative team effort with the destination's marketing organization can help these hotels bring in the bookings they need. Together we can make travel stronger, and safer, than it has ever been before.
HotelExecutive retains the copyright to the articles published in the Hotel Business Review. Articles cannot be republished without prior written consent by HotelExecutive.