New Metrics in Hotel Public Area Design
By Paul Boldy Managing Partner, RLA Global | October 2023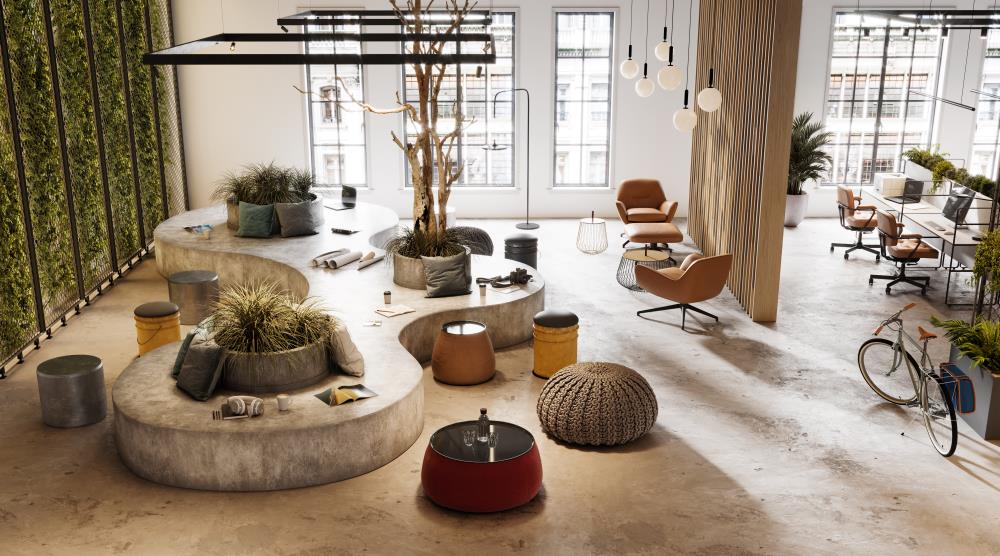 In retrospect the pandemic did not impact materiality and capacity planning in a way that many thought it would in hotel public area design.
The pandemic did, however, serve to accelerate the changes that were already happening in hospitality design, but they did so in the most dynamic way.
This has resulted in the need to create more functional, flexible, and customizable spaces to capitalize on the shift in the guest profile. Hotel public area design, and in particular co-working space, was already becoming more prevalent, long before the pandemic, as hotels sought to make better use of underutilized space and generate additional revenues. Post-pandemic, co-working areas have developed so much further than a working space away from the office, or now the home. While it is true that during the pandemic there was an impact on the reconfiguration and design of public space in general, post-pandemic public area design has seen a movement back to more communal and social centric planning, and away from open space and separation that was so widespread as the solution during the pandemic.
Hotels by their very nature have capacity and occupancy challenges, and as such they need to maximize the utilization of their facilities and the activation of revenue generating space. Hotel lobbies have long since provided a welcoming area for guests to check in and out, and to congregate, but generally as a transit space, with a lobby cafe or bar as maybe it is only means of activating the space for revenue generation. A general shift in the guest demographics, value proposition, and aspirations for living, working, and traveling, have driven a need for facilities that offer technology-enabled, flexible, or modular space that will allow guests to seamlessly switch between work, relaxation, and social activities, which often brings hotel lobbies into the heart of the concept when programming hotel areas.
Hotel area programs are driven by many factors which means that there really is no one size fits all. There is, however, a logical approach to defining area programs that will ensure that a hotel can operate efficiently, whilst maximizing the revenue-generating or value-added space. Much of this approach has to do with a fundamental approach to understanding the metrics for success and the drivers to ensure that hotel design is impactful and returns the investment made. Impactful design is essential for creating a welcoming and comfortable environment for guests, and when this is coupled with efficient and well-planned area programing the results are a win-win for guests, operators, and owners alike.
The obvious challenge with the development of more communal and social-centric spaces that actively encourage guests to dwell for longer, by the very nature that they want them to live, work and relax in one space, is how to maximize revenue without detracting from the experiences and impacting related revenues.
Typically, hotels are designed around brand standards, design guidelines, or tourism driven planning, which dictates the level of facilities required to meet its brand affiliation, chain scale or tourism rating. The resulting issue often being a lack of understanding of the market dynamics that can result in underutilized space, particularly meeting and food and beverage spaces. The benefit of this new movement, to create more guest-centric spaces, can therefore be seen to address this under-utilization by making better use of the hotel public areas, without necessarily having to create and invest in additional real estate.