Content Marketing Strategies to Help Hotels Weather Recovery
By Rana Kay President, Rana Kay Communications | January 10, 2021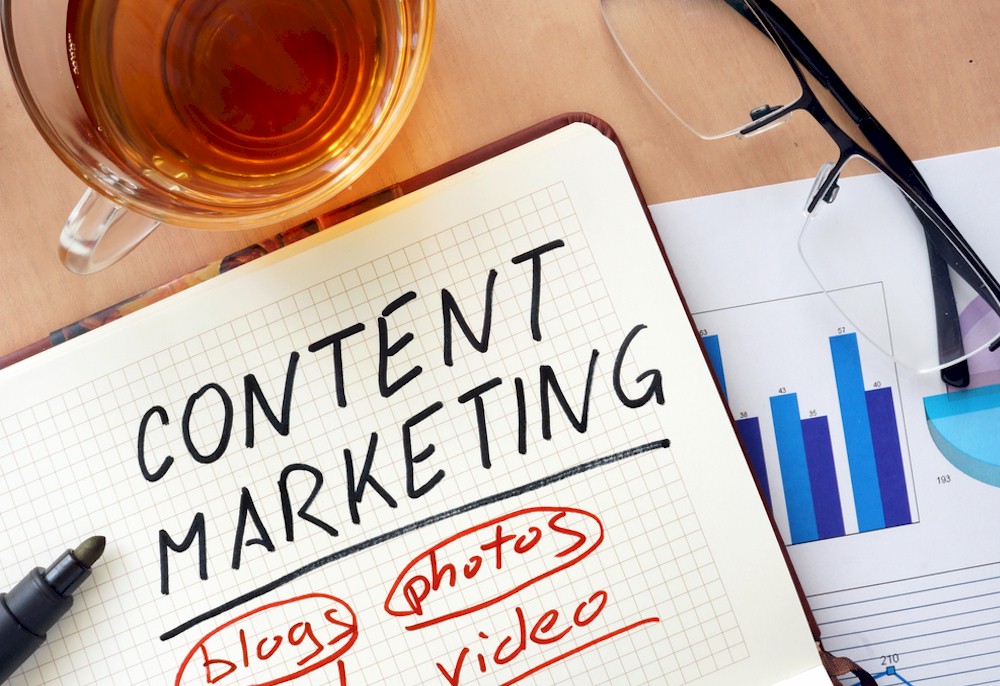 According The Content Institute, in 2020, 94% of marketers altered their content marketing strategy in response to the COVID-19 pandemic, including their messaging approach, editorial planning calendars and distribution strategy.  The hotel industry, having been hit especially hard by loss of group revenue, forced closures and a general trepidation around travel due to safety concerns was forced to change its point of view around content marketing to address immediate concerns and keep consumers up to date on travel restrictions. 
As we enter the first quarter of 2021 and become slightly more adjusted to a new normal in travel and hospitality, it's still important for hotels and airlines to continue to adapt content to reengage the consumer, make them feel secure, win them over with authenticity and reinvigorate a desire to travel.
Content marketing is defined as "a strategic marketing approach focused on creating and distributing valuable, relevant, and consistent content to attract and retain a clearly defined audience - and, ultimately, to drive profitable customer action."  The key word is strategic – an effective plan is built following research on target demographics, competitors and consumer spending behavior delivered in a personalized voice that emphasizes the best attributes of a product, service or brand.
An effective content strategy will focus on the following goals:
Establish consumer trust
Educate customers on safety practices
Provide engaging content
Create a strong brand message
Steer clear of repetitive promotional content
Flex Your Demographic
As hoteliers, we have seen our target demographics change slightly over the course of the pandemic.  When air travel came to a halt, and even as people remain skittish about traveling the friendly skies, our target trajectory became noticeably smaller. Staycations and road trips became the preferred methods of summer and fall travel meaning our marketing budgets were best optimized for a tighter circumference.
When creating your social advertisements, resist the urge to cast a wide net and consider focusing the bulk of your paid media budget reaching out to consumers within a five hour drive of your property. Your much more apt to get the best bang for your buck (or lowest cost per click) targeting people who are already looking for a quick weekend getaway in their own backyards.
In addition to road trips and staycations, in many states gatherings are still prohibited or strongly discouraged, meaning consumers are still traveling with a small circle – a significant other, immediate family or even solo.  Consider avoiding your usual lifestyle or stock photography that depicts large groups, business travel or party scenes.  Instead enhance your email marketing campaigns, social posts and blog entries with images that show ways that two to three people can enjoy your individual property safely, such as intimate dinners, boardwalk strolls or even breakfast in bed.
The 70/20/10 Rule
Many marketers swear by the 70/20/10 rule of content strategy.   This rule refers to the proportion of promotional content such as calls to action and offers, compared to posts that provide value to the consumer and help build a brand.  The rule of content marketing was inspired by Google's career strategy for career performance and personal growth, however it translates seamlessly into a content approach that results in higher customer engagement. 
According to the method, 70% or the bulk of content across owned media platforms should provide value to the customer and feature information on what makes your property or destination unique.  Perhaps you have complimentary bikes available and are five minutes from a biking trail or luxury cottages with spectacular ocean views, or are positioned in a region with exceptional weather in the winter. 
Next is the 20%, which is content that is shared from third party sources including relevant articles, industry news and content generated by your customer base such as striking photography or reviews.  The 20% provides a great opportunity to showcase what others are saying about you which always holds more credibility and weight than what a marketing team could dream up. 
Some ideas of third party content can include:
Share a recent media hit listing your property in a round-up of the area's "best" (reporters also love when you share their articles adding to their impressions)
Repost striking photos from a recent influencer or guest stay
Post a news article about the best socially distanced activities that are available in your area
Report on the latest on COVID restrictions in your state if applicable
Finally, the 10% is where you ask for the close.  If you have done an outstanding job in creating a strong brand message, cultivating consumer trust and growing excitement this can be easier than you think.  You have built a relationship with a potential customer, wining and dining them with intriguing visuals and valuable content rather than cold-calling asking for a quick sell.  If you are constantly bombarding your databases and followers with deals and promotions to get them to book without previously creating interest, you'll find that those messages get lost in the noise, feel intrusive and fall short of creating a mutually beneficial relationship. 
Show, Don't Tell
One of my favorite rules of public relations is "show, don't tell", meaning anyone can make a claim about a product or service but what lends that assertion added integrity is having the statistics, the story, the facts or the images in which to back it up.  Marketers make claims all the time - think "Seattle's leading lifestyle hotel", "the city's most coveted views", "the highest standards in health and safety" – but words have little value without a little evidence or third party endorsement as proof.
For instance, claiming that your hotel has adopted the highest protocols in health and safety sounds promising but what helps to drive that message to the consumer are facts, third-party opinions and dynamic content that supports the assertion. Consider capturing the steps your hotel is taking to protect guest and employee safety with an eye-catching photo shoot or 60-second video, shareable across social media channels such as Instagram and Facebook. 
One of my favorite examples of striking imagery to support a high standard of cleanliness is a short video produced by Intercontinental Hotels & Resorts, depicting mask wearing, reconfigured spaces and cleaning in and around their properties.  By capturing practices on video, the brand has helped the customer to visualize the steps being taken to protect their health and safety, far beyond what a simple statement could convey.
Create Emotional Equity
Building emotional equity in marketing to create a connection with your customers is key in creating brand ambassadors and lifelong enthusiasts that will return again and again.  It's not just important during uncertain times, but in every day marketing and will help to build trust and establish a brand's authenticity and build a sense of community. It's no new secret that consumer buying habits are driven by emotions, the big brands have been tapping into our hearts for decades, and it's true for hotel brands as well where loyalty is key in buying decisions, especially during a time when consumers are still leery about travel.
For hotels, it's easy to build emotional equity with guests as soon as they walk through the door, by delivering a genuine, unique and customized experience.  But by starting that process earlier, through your marketing content you'll be able to reach customers who may not be familiar with your brand and build that connection earlier.  A great hotel Instagram account that does just that, comes from the Rosewood Miramar Beach, which does an immaculate job of communicating its luxurious offerings and upscale demographic through the use of captivating images aligning with experiences, brands and amenities with which its target clientele already have already developed an emotional connection. 
From photos of private jets, to dogs on property, pricey handbags and depictions of family, you know what you are getting there if you stay and a connection is already being formed as the consumer starts to create a fondness for the brand. The use of a consistent look and feel and filter with each post serves to subconsciously reiterate the brand's promise of an equally consistent experience that is delivered through every touch point during the stay. 
With tightened up marketing budgets it's now more important than ever for our followers to share our content to their communities and increase our reach.  We can encourage them to do by engaging them in what we post and share.  Hard Rock Hotel San Diego implemented a keen social media strategy in October, each week giving away a complimentary night stay that could be redeemed any time in the remainder of 2020, and the only requirement for entry was to tag the person whom you would take.  In addition to a large participation, and subsequent shares from the winners, the good-will effort was acknowledged by many as a bright light in an otherwise stormy year.
It is assured that we will continue to navigate through uncertainty, fear and change within our industry well through 2021, but thoughtful and strategic content aimed at connection and relationship building will speak to the hearts of those with a yearning to travel once again. 
HotelExecutive retains the copyright to the articles published in the Hotel Business Review. Articles cannot be republished without prior written consent by HotelExecutive.