How A Millennial Trend Helped Save The Hotel Industry
By Greg Velasquez Director of Sales & Marketing , The London West Hollywood at Beverly Hills | January 10, 2021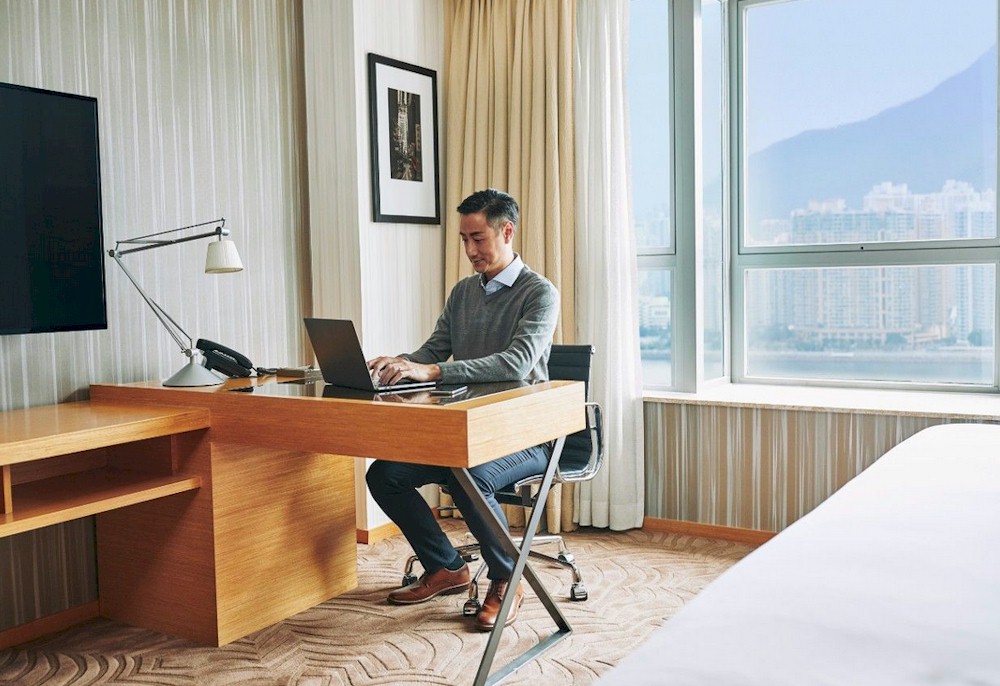 Digital nomads with a tendency to blur the lines between work and play, the often-misunderstood generation known as millennials, just might be saving parts of the U.S. hotel industry during Covid-19 lockdowns.
For the past decade, hoteliers have been preparing for the many ways in which millennials were predicted to change the hotel industry. Radically different in values and behavior than the baby boomers who had defined the modern travel industry, millennials were viewed through a lens of curiosity and circumspection by a hotel industry that had grown to a staggering $218 Billion in the U.S. alone by 2018.
Changing an Industry Shaped by Baby Boomers
The astronomical growth of the hotel industry had been driven largely by catering to the needs and desires of baby boomers: affluent travelers who liked their creature comforts and prized consistency above all. Industry touchstones such as personalized interactions at check in/check out, bell and concierge service, a variety of in-house F&B outlets, room service, twice daily housekeeping service (with turndown for luxury hotels), business centers (where work could be done outside of one's hotel room), 500 thread count bed linens – all of these innovations spoke to the baby boomers' desire for comfort and convenience, ideally wrapped in the trappings of luxury, whenever the budget permitted.
Millennial travelers, on the other hand, were willing to forgo each of these things in favor of authenticity, local experiences, flexibility, and spontaneity, with the only requirement being that the wireless internet signal must be fast and strong. Hoteliers, realizing that the old values and rules no longer applied to this up-and-coming mega-generation of customers began scrambling to redesign the guest experience.
Buzzwords like "Insta-worthy", "experiential programming" and "culture curators" began creeping into the hotelier's vocabulary, along with a word that must have seemed like an oxymoron to baby boomers: "Bleisure," the blending of business with leisure travel. After all, boomers worked hard to play hard and lived by the rule of "paying your dues" – meaning that one must work hard to earn their time in the sun. Business trips were business trips; vacations were earned time off and they rarely, if ever, coincided or overlapped.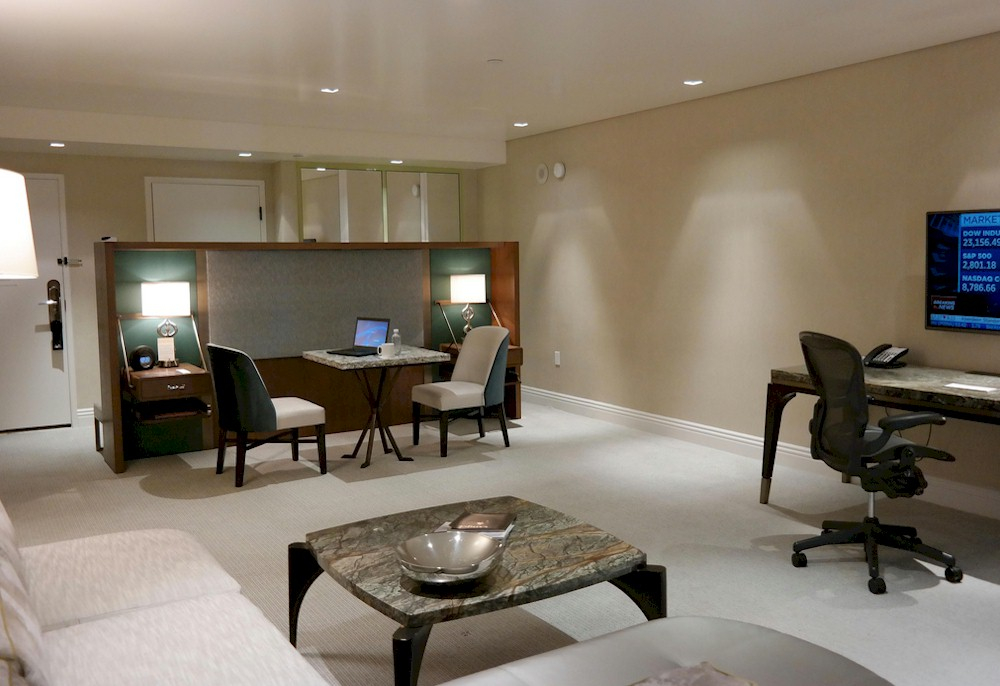 The London West Hollywood at Beverly Hills offers their spacious guest rooms as office spaces for those seeking a change of scenery to work remotely.
Here Come the Millennials
Millennials completely rejected these notions. As early as 2013, a survey conducted by Egencia of 8,500 travelers in 30 different countries revealed that 18-30 year old travelers not only took more leisure trips than their boomer counterparts, but were also much more likely to bring along a partner or a spouse on a business trip, thereby taking advantage of the opportunity to explore a new destination and sample local culture while on a blended business/leisure trip. For millennials, business travel was an opportunity to have an experience, not just to get the job done.
With varying degrees of enthusiasm and success, hotels slowly began adapting to this new breed of travelers. Internet access, at first limited to ethernet cables and sometimes hidden behind a paid firewall (with some brands even tiering speed to pricing) soon became the most important and desirable hotel amenity, surpassing luxurious bath products and the foil-wrapped chocolate on the pillow. Hotel lobbies were transformed from stately, serene showcases that proclaimed "you've arrived" to buzzing hives of work and socialization, a place where millennials could tap into a wireless network, sip a local fair-trade coffee, and post a selfie on their social media. Some of these social media posts began being hashtagged #workcation as early as 2015.
The workcation concept wasn't invented by millennials, but they were the ones who embraced it and perfected it. The notion of working while on vacation was considered so unusual as late as 2014 that CNN interviewed several top hotel brand leaders to learn more about this phenomenon. One senior hotel executive gamely described the "work-cation" as the logical extension of baby boomers' 'time is money – no time that is not work time' ethic.
This perspective overlooked the rising tide of digital nomads from the booming, well-paid technology and internet industries; employees at companies such as Google and Facebook, campuses where the culture of nine to five and office cubicles had been jettisoned from the beginning. Millennials increasingly lived, worked, played, and stayed wherever they could maximize efficiency, experience life to the fullest, and get a strong internet connection.
Covid-19 Changes the Game
Then Covid-19 happened and practically overnight, entire industries had to come to terms with the unique and unexpected challenges of working remote, something millennials had long championed as a requisite job perk and indeed, demanded as part of their employment (often to the chagrin of their baby boomer employers.) Boomers themselves, by this time largely in an age bracket deemed at "high risk" for infection, and by generational nature averse to uncertainty, immediately shelved any vacation plans and cancelled their discretionary travel.
Long haul flights were suspended; international travel to major tourist destinations in the United States dried up. Corporations issued "essential travel only" directives; groups and associations postponed contracted events to future years, or even cancelled bookings outright. Hotel occupancies and forecasted revenues plummeted accordingly.
Hotels awoke to a radically new environment and quickly realized that the bulk of their business during the global pandemic would have to come from their own backyards; boarding an airplane for leisure travel was strictly off the table for most travelers. Hotel rates and promotions were retargeted towards the so-called "drive market" and urban hotels looking for a lifeline in the absence of corporate and group business quickly pivoted to hyper-local marketing strategies.
Despite these quick reactions and immediate measures, many hotels failed see a return of their usual guests. Instead, the guest age demographic at hotels began to fall squarely into the millennial range of mid-twenties to late thirties. And, something even more unusual happened. The average length of stay began to slowly increase. At The London West Hollywood in Beverly Hills, the average length of stay increased from 2.5 days in October 2019 to 5 days only one year later, in October 2020.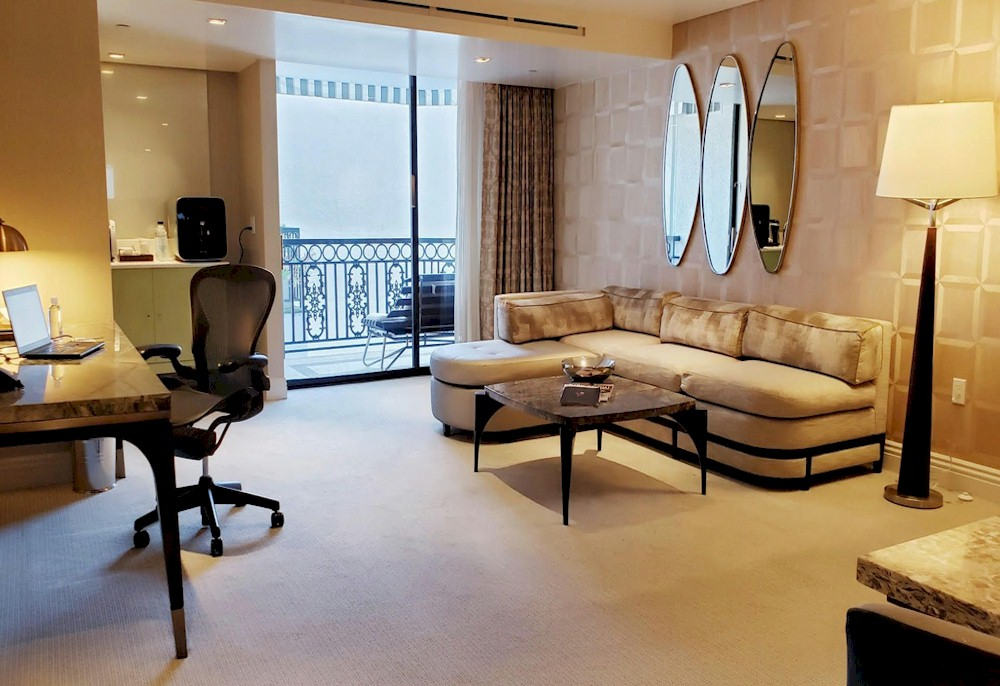 The London West Hollywood at Beverly Hills' work-from-hotel setup is ideal for their "Workcation package," valid for travel through March 31, 2021 and including a five-night stay (15% discount), waived hotel amenity fees, $50 daily F&B credit, complimentary breakfast for two, special cabana rate and parking rate, and complimentary Wi-Fi.
Millennials to the Rescue
Some of these effects could have been anticipated: millennials, being largely under the age of forty (and most in their thirties), were in an age group considered at the time to be low-risk for serious complications from Covid-19 infection. Simply put, a small but significant percentage of millennials weighed the potential risk of carrying on as usual and found it to be minimal at worst, inconsequential at best. Anyone watching the evening news during the early months of the Covid-19 outbreak in the United States and seeing reports of bars and restaurants packed with crowds of thirty-somethings would not be surprised by this demographic shift to a younger, millennial generation traveler.
Less obvious and predictable was the appetite of millennials for taking advantage of historically low hotel occupancies and rates by extending the typical one-to-two night weekend stay into four and five nights. These extended "workcation" stays were seen as an opportunity to experience a new environment, get out of the apartment, condo or house, and possibly see other millennials from a safe distance. When the hotel or resort came with amenities such as poolside cabanas, 24-hour room service and free Wi-Fi, the remote work situation was perfected. Long accustomed to working from remote locations, millennials quite naturally made the transition to working from hotels and resorts when remote work was no longer optional, but required by employers.
Hotels were among the first businesses to implement strict new cleaning and operational safety protocols in compliance with the Center for Disease Control and state and local health departments, and they were frequently audited for compliance. The hotel environment was already tightly controlled and monitored by security on a 24/7 basis. Many millennials reasoned that the risks of hotels and resorts, if any, were minimal.
An Opportunity for New Offerings
Now that work from home was being mandated by most employers, savvy hoteliers saw the opportunity and leapt at it. Hotels that had once shied away from offering day rates now began tailoring offerings specifically for remote workers to enjoy the amenities and ambience of a four star hotel while remaining connected and productive on their laptops (and having an covetable Zoom background was an unexpected side perk.) Leading the way were a number of boutique hotels, such as The London West Hollywood in Beverly Hills, which debuted "Offices at The London" in May 2020, and Hotel Figueroa in Downtown Los Angeles, which launched their "Work Perks" package in June 2020, featuring steep discounts off pre-Covid-19 nightly rates.
Soon, the big brands followed: Hyatt rolled out a brand wide initiative across their portfolio. The "Work From Hyatt" package included reduced daily rates, daily F&B credits, dedicated work spaces, complimentary wireless internet and other amenities. In a September 2020 interview with TravelPulse, Hyatt senior vice president Asad Ahmed stated, "We're leaning into the 'work from anywhere' trend and believe it's resonating with today's travelers." Hotel giant Marriott soon jumped into the pool with their own workcation offerings, launching the tiered "Day Pass", "Stay Pass", and "Play Pass" programs in October 2020. The "work from hotel" gold rush was now well and truly on.
During a November 2020 roundtable with investors and business leaders, Marriott's CEO Arne M. Sorenson indicated that the hotel industry as a whole would not return to pre-Covid-19 levels until 2023 or 2024, which may mean that the hotel workcation could turn out to be more of a permanent fixture rather than a temporary band-aid for a wounded industry.
Finding Ways to Adapt
The irony is that the much-ballyhooed and anticipated transformation of the hotel landscape by millennials may not have come about by their own design or travel preferences, but by a very pragmatic adaptation to a global pandemic that nearly brought the hotel industry to a grinding halt. Ultimately, the longevity of any industry is based on innovation and adaptation: those who excel at the latter survive, while those who do not, go the way of the dodo bird.
Fortunately for those of us who work in and love the hotel industry, we are a resilient group of professionals accustomed to adapting to the ever-changing needs and desires of our guests. Bleisure, workcation, remote work, work from hotel, work from resort – whatever you call it, creative and resourceful hoteliers have found a new niche market that will sustain them through these tough times. Hotels will be around long after this pandemic is a bad memory, and in the process, they will have become a familiar and indispensable part of the way millennials work, play, and travel.
HotelExecutive retains the copyright to the articles published in the Hotel Business Review. Articles cannot be republished without prior written consent by HotelExecutive.