6 Strategies to Keep PACE With Changing Traveler Behavior
By Sebastien Leitner VP of Partnerships, Cloudbeds | December 2023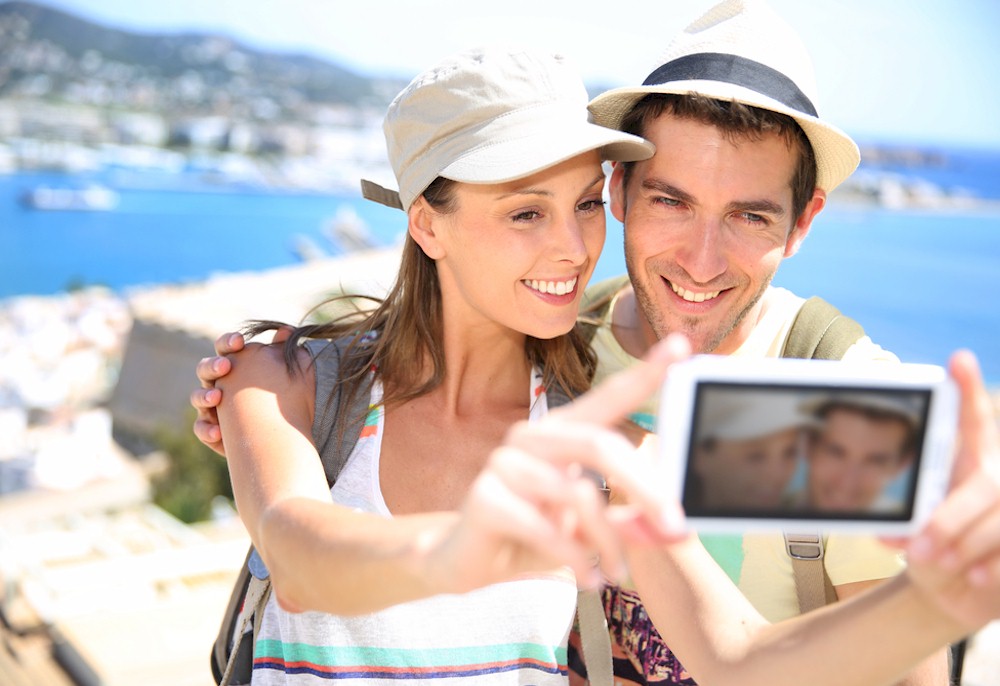 Traveler behavior has changed in recent years faster than we can anticipate.
Deloitte described the year ahead in the travel industry as being defined by the basics – product, performance, and price – because of the once-in-a-generation crisis that forced economies and societies alike to reshape themselves.
Leaders in hospitality have to be ready for this seismic shift in traveler behavior that affects everything from demand and distribution patterns to destinations and length of stay. If the disruption from COVID taught us anything, it's that a reliance on traditional channels that we've historically depended on can be a threat to business.
During times like these it pays to be flexible. As the late Tony Hseih, founder of Zappos, famously said, "A bigger business is like a cruise ship: There are lots of amenities and you can go a lot further, but it's harder to turn quickly." It's food for thought. What will allow your business to make the choices and decisions it needs around the most innovative technology needed to run your hotel? Perhaps that means returning to the basics of a marketing strategy that allows you to target your ideal customer. Maybe it means remaining independent when big brands are trying to woo you their way. Or it could simply mean experimenting with verticalized platforms that allow you to focus on one provider to do everything you need.
When traveler behavior changes, sales and marketing tactics need to change with it. It's the place where hoteliers need to be tremendously flexible and move quickly so they can adapt fast to changes, which in my opinion have only just begun. This shouldn't engender fear, but rather curiosity. Many strategies are out there to help accelerate your business to keep pace with changing travel behavior. As part of the leadership team at Cloudbeds, the hospitality management platform that powers lodging businesses around the world, we have the privilege of seeing what's working for hotel owners on a large scale. Here are 6 sales and marketing strategies we see the most successful hotels do:
1. Know – Really Know – Your Customer
When it comes to sales and marketing strategies that convert for hotel owners, it all begins with understanding your ideal customer profile. The most successful hotels introduce segmentation into their existing business to analyze customer behavior. This allows for optimization against certain demand channels that incentivize specific behavior, which is critical. Understanding your customer reaches beyond their basic demographics.
Sure, knowing they're a family of four with two young children might be great. But you'll also need to understand when they're searching for you – is it two weeks in advance? Or two months? And where were they coming from… are they mostly international or are you attracting customers from bordering countries or states? Know how long their typical length of stay is. Understand who they're traveling with. Look into how they found you to begin with and what they're doing once they're there.
Intelligent market segmentation is important to develop successful sales and marketing strategies that best serve those customers. It's difficult to accelerate revenue without optimizing the channels and sources of revenue that your customer is already utilizing. Ultimately, you want to be able to fully answer two really important questions about your customer:
Why are they traveling?
Why are they staying at your property?
2. Make Your Attributes Highly Visible
Marketing and sales strategies won't matter if your digital storefront isn't up to 2023 standards. The most successful hotels have content that's as informative as it is beautiful, which includes your booking engine, too. If we go back to really knowing your customer, and that customer happens to be a mother with two small children, she'll have special requirements. Whether or not your property can meet those requirements, say adjoining rooms or pull-out beds, should be information that is well-presented and highly visible because she's using those filters as she searches for her stay. The content on your site determines whether you're a suitable match for your customers' needs and if you're the right hotel for them.
Online Travel Agencies (OTAs) do a fantastic job of matching the customer expectation with the attributes of the hotel, provided your information is there. This is where most travelers begin their "dreaming" phase to compare options, pricing, reviews, and more. So, not only do you need to know who your customer is, you need to assess whether the attributes of your hotel – including rooms, amenities, and rates – are front and center so they can stand out among the aggregate of information being pulled from across the internet for your potential customer. Running and operating a business requires answering any of the potential queries a traveler might have so the customer can find you at the top of the funnel.
So make those details of your property highly, highly visible to potential customers. The most compelling way to do this is through strategic photography, as research from Expedia Group shows that web users read less than 28% of content on a page and view an average of 35 photos on their phones. This photography guide from Booking.com can help with the following considerations:
Do you have high-quality photos of all room types from multiple angles? And have you accurately captured the room features and facilities of each room type?
Are your property's key attributes and facilities displayed in compelling and beautiful ways?
Have you included imagery of the front entrance so guests can easily recognize your property when they arrive?
3. Determine What Sustainable Success Looks Like
As a business, decide what sustainable success looks like, which I define simply as making use of your resources as effectively as possible. I've talked with plenty of hoteliers over the years who have no desire to be at 90+% occupancy, 100% of the time. That makes sense to me – properties want their staff to have five-day work weeks and owners appreciate it if the furniture and amenities on their property didn't experience accelerated wear and tear. It's like driving a car at max speed every time you get it in, the car will indeed wear down quicker.
Determining what sustainable success looks like for your property will inform your sales and marketing strategies. Maybe you want to optimize for rates, or perhaps it's increased profitability, or efficient use of your resources - or some combination of it all. Different hotels want different things, and no two hoteliers have the same vision for what success looks like in their business. So whether you're optimizing for a five-day work week, limiting wear and tear on your property, doing the most with the staff you have, or maintaining utilization, define your business objectives in advance because they will determine the strategy for how to best execute.
4. The New Distribution Frontier
Distributing your rates and inventory on a single online distribution channel won't cut it anymore. It is easy, convenient and the obvious choice to enlist the biggest Online Distribution Channel and sit back. Hotel owners and operators need a balanced mix of OTAs and distribution channels. According to Yieldify, travelers spend on average more than four months researching their trip before departure and visit 38+ websites throughout this period. It's imperative that your property is listed on a wide variety of channels to increase visibility and chances of conversion because this builds trust with your future customers. When booking, travelers will often go directly to a property's website after seeing them on multiple OTAs. This phenomenon called the "The Billboard Effect" was first documented in 2009 by the Cornell Center for Hospitality Research and is still relevant today.
A 2017 Cornell study found that properties connected to 7+ channels had a 20% increase in direct bookings as travelers became more aware of these properties and trusted their legitimacy. If you're not listed across a heavy distribution of channels, travelers will question if you're a legitimate business or not, which is especially important if you're an independent hotel.
With hundreds of online channels available today, it can seem overwhelming to determine what your channel mix should be. However, knowing your customer will allow you to prioritize choosing channels that align with your brand and attract your ideal traveler. While picking your channels is a very important thing you have to do, when it comes to channel demand, pick the raisins. As in, you want the most valuable customer (the yummy part of the bread, the raisins) to stay with you. Thus, choose channels that allow you to find that specific customer, incentivize their typical behavior, and run special offers that cater to them early on. This will help ensure that you have minimum occupancy and minimum demand that meets your ideal success state.
Choosing the right OTAs for your channel mix can help your property get exposure across different regions and target audiences to increase occupancy without additional marketing spend. By getting in front of your target audience on channels they're familiar with, you can create culturally relevant listings to simplify their research process. For example, currency conversions, language support, and tailored experiences based on purchasing habits are all targeted components of OTA sites. It would be difficult to repeat these features and marketing tactics on your own website without spending a large budget on marketing. OTA strategy is as important as it is complex, but it's possible to find the right recipe for your unique property that will make all the difference.
5. Don't Skip Out on Direct Marketing
Once you've established a distribution plan, the next key part is your digital marketing strategy. To ensure that your property shows up when travelers are researching their next getaway, search engine optimization (SEO), business listings, paid advertising, search engine marketing (SEM), retargeting, and Google analytics are key. Let's take a look at topline considerations for each of these digital marketing levers:
SEO: Search engine optimization (SEO) improves the positioning of your property's website in organic (non-paid) search results so that travelers can easily find your website. In addition to increased visibility, SEO helps attract relevant visitors to your website who are ready to book.
Business listings: These are online profiles that contain your business information, including name, address, phone number, website, email, hours of operation, and even photos and reviews. Business listings are displayed on search engines and other online directories. The most crucial business listing is Google Business Profile, shown across Google Search, Google Hotel Search, and Google Maps. Complete and optimized listings help properties rank higher in search results because Google uses these profiles as part of its ranking algorithm. Google Business Profile was explicitly created to help local businesses get found through desktop and mobile searches and is one of the most important tools to help travelers find accommodations.
Metasearch: Metasearch engines aggregate hotel information and rates across online distribution channels and display them all in one place. Common metasearch platforms like Google Hotel Ads, Tripadvisor, KAYAK, Skyscanner, and Trivago allow travelers to easily compare rates across OTAs and properties' direct websites. Both Google and Trivago have introduced Free Booking Links to organic search results, providing free referrals to properties. In addition, properties can advertise on metasearch sites so that their direct listing ranks high in search results. Properties must be listed as high as possible on metasearch results to outrank other third parties and drive traffic to their own website and booking engine. If you aren't advertising on metasearch platforms, it's more challenging to collect valuable guest data for future marketing and guest engagement, which OTAs and other intermediaries will capture at the point of booking.
SEM: Search engine marketing (SEM) uses paid ads to get your hotel to rank higher in search engine results. Competing against OTAs and large hotel chains can be difficult, but with SEM, independent properties can strategically position themselves in search results to drive qualified traffic to their website. With SEM, you see instant results and can quickly increase traffic and conversions over a short period of time (compared to SEO).
Retargeting: Retargeting uses ads targeted at former website visitors that didn't convert. It allows properties to remind travelers who left their website without a booking to come back and book directly by showing them relevant ads as they browse other sites. Retargeting is a great way to capitalize on the traffic you're bringing to your site through your other digital marketing efforts by encouraging visitors to complete their booking and convert to guests. Retargeting also has one of the highest ROIs compared to other digital marketing efforts.
Google Analytics: Google Analytics is a tool that businesses can use to analyze website traffic and marketing effectiveness. It gathers website visitor information such as country, age, device, channel, time spent on site, and common pathways users take to navigate a website. Your analytics can help you optimize your website and run more effective promotions and campaigns. It will also help you better understand your target audience so you can craft more compelling content and offers.
You can do this all on your own, but you don't have to. Delegating this expertise to marketers who excel in constantly monitoring the dials of digital marketing to ensure your business is getting the right results is an option, as is working with marketing solutions like Cloudbeds Amplify that do all of this on your behalf.
Win on Social Media
Social media is undeniably important in any business's marketing strategy, especially for lodging businesses. Research shows that over 86% of travelers have grown more interested in visiting a destination after seeing it on their feed. Whether travelers seek recommendations from influencers, travel accounts, or brand platforms, a well-rounded social media strategy is crucial for travel businesses to attract new customer demographics, enhance current guests' experiences and remind customers of a great trip.
Whether you plan to capitalize on Instagram's 2 billion monthly active users or TikTok's 1.5 billion monthly active users, a well-thought-out social media strategy can increase direct bookings, support brand building, search engine optimization, and even be a source of customer service.  Social media is super critical, even though it won't become your #1 booking channel overnight. However, by strategically using beautiful images and content generated by you and your guests, more travelers will discover – and most importantly – trust you.
There's no simple way to lay out every sales and marketing strategy that supports lodging businesses. It's a vast world, just like the one we're so passionate about traveling to see. However, by seeing fundamental steps that some of the most successful hotels take, like the strategies above, you're pointed in the right direction as traveler behavior continues to evolve. Keep evolving with it.
HotelExecutive retains the copyright to the articles published in the Hotel Business Review. Articles cannot be republished without prior written consent by HotelExecutive.