5 Key Steps for Improving Customer Experience for the Holiday Season
By Dennis Reno SVP Customer Experience, Cyara | January 03, 2021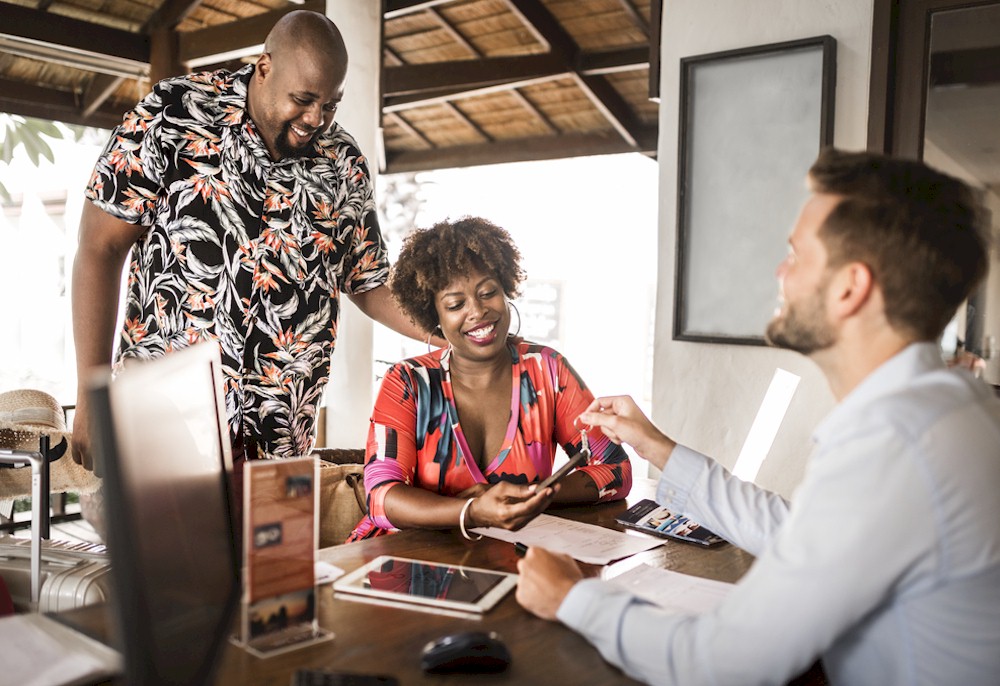 During the holidays, there has been an increase in flight and hotel bookings according to a report by Hopper, despite fewer people traveling than in previous years due to the COVID-19 pandemic. For Thanksgiving 2020, air travel volume was down by 41% from 2019, but there were still 1.17 million travelers that flew to join their families at holiday destinations.
However, the U.S. travel and hotel industries are not alone when it comes to bearing the weight of the pandemic's impact. This year, COVID-19 concerns and government restrictions on domestic and international travel across the globe have greatly complicated travel plans and bookings for customers, forcing airlines and hotels to provide last-minute cancellations – often losing critical travel season revenue as a result, and contact center agents are caught in the middle, mitigating the stress felt by all.
For many travelers, this holiday season will mark the first time taking a trip away from home in nearly a year, and hotels should expect last-minute reservation changes, cancellations and a substantial volume of inbound phone and chatbot traffic to the customer service team to handle these requests. So, what should airlines and hotels do to prepare for what will undoubtedly be a hectic holiday season?
It starts by making sure your customer experience (CX) systems are operating smoothly. Ensuring that dropped calls, long wait times and other glitches that will not be an issue can help hotel and travel companies avoid frustrated, not-so-merry holiday customers. 
By digitally streamlining CX processes across the entire organization, hospitality leaders can prevent bogged down call centers and help agents deliver great customer experiences during the holidays. Following are five key tips to help hotel owners know how to make sure their CX is buttoned up in time and ready to perform for the holiday season.
1. If Your Contact Center is Just a Call Center, it's Time to Consider Additional Channels
First and foremost, you must ensure that there are multiple channels through which customers can reach your customer service team at any given time. An omnichannel approach is the new norm, so CX programs should encompass all the various channels that consumers use, whether it's in-person, email, text, chat, or through social media platforms. Not only that, but agents should be able to seamlessly transition conversations between various digital channels and platforms. This provides flexibility for the customer, who may need to be on the move while they resolve their issue.
Especially during COVID-19, responding promptly to customers via phone or online is even more critical than ever since everyone is anxious, stressed and there will be more last-minute scheduling changes than previous years due to the evolving pandemic situation. Last-minute scheduling changes are also often made on the move via mobile devices these days, and customers may want to switch between voice and text communications when sharing personally identifiable information in public places for security reasons.
Multiple contact methods can also alleviate call center congestion when the volume of customer requests spikes during the holiday season. By offering alternate channels to speed up the time it takes for a customer get answers, it increases your efficiency and their satisfaction with your company.
For example, you can implement chatbots on the website to answer low-level questions and also have a team in place to monitor and respond to customer requests in real-time via Facebook and Instagram. Taking these steps helps to solve routine, less complex issues, so they don't all go directly to the call center. Overall, this omnichannel approach to CX can improve your call center's efficiency, giving agents more time to focus on more complex problems.
2. Eliminate Manual Tasks to Save Time and Conserve Resources
Contact center agents normally have a list of administrative tasks they must complete for each call. Some of these are tedious and consume valuable time like assigning next steps, documenting conversations, and creating follow-ups. By automating these types of simple tasks, customer service agents can get back to the phone right away to help another customer.
Another key method to upgrade your CX systems is utilizing interactive voice response (IVR) technology. We've probably all used this before - IVR is an automated system that asks callers various questions before they are routed to an agent. An IVR can improve call resolution rates, average handling time and customer satisfaction rates because it routes them to the correct department or employee that can address their issue. This allows contact center agents to be more productive because they no longer need to speak directly to the customer before determining where they should be routed. This also avoids giving customers the frustrating experience of being bounced around from one agent to another.
However, IVR systems require frequent adjustments to maintain accuracy and address changes in the business. As a best practice, using IVR in tandem with speech recognition technology can make call centers more efficient and keep both agents and customers happy.
3. Automate Quality Assurance to Ensure a Frictionless CX
Before you can make your CX more efficient, you must be able to identify the problem areas and make the necessary fixes and adjustments, so customers have a productive and frictionless journey when reaching out for help. Automating CX quality assurance testing is important for making sure there aren't issues with voice quality, dropped calls, unnecessary delays in hold times, etc., without tying up additional resources to execute tests on a regular basis.
For quality assurance testing, bots generate traffic coming into the organization's contact center, creating interactions from the phone, website, web chat, SMS, email or other channels, as though they were from a unique customer with a unique customer journey. Based on the success of the interactions using those channels, businesses can identify problems in their customer journey and address them before they impact the CX of real customers.
Ahead of the busy holiday season, implementing automated CX assurance testing can help you ensure there are no bumps in the road on the customer journey and that your contact center agents are effectively deployed for the spike in request volume.
4. Review CX Data in Real-Time
Depending on the number of customer requests you receive daily, it can be difficult to review 100% of the conversations. By adopting a system that automatically reviews every conversation, you will be better equipped to provide feedback and make changes quickly. Being proactive on issues in the contact center increases efficiency, decreases company expenses and improves customer retention.
For example, offering brief surveys after each customer service call allows contact center mangers to look back at what customers liked and disliked about the interaction so tweaks can be made right away. It's also paramount to have visibility into which hours of the day are typically the busiest for customer queries so you can make sure that those timeframes are staffed accordingly.
Many companies hire extra staff during the holidays to address the increase in the volume of customer service traffic. Collecting CX data is also an important component for onboarding these new employees, measuring performance and determining who needs additional training before the busy season begins.
5. Consider AI to Support Overloaded Staff
CX challenges caused by the pandemic have led to a serious rethinking of the traditional call center. With AI more widely used by businesses than ever before, conversational AI has started to play a larger role in contact center strategies. Due to the benefits of this technology, the international conversational AI market is expected to grow at a compound annual growth rate of nearly 22% between 2020 and 2025.
So, what is conversational AI exactly? It's been present in our lives for years on our mobile devices. Apple's Siri, Google Assistant and Amazon Alexa are common virtual assistants and powerful conversational AI tools capable of capturing voice input, processing the data and routing us to find the information we're looking for. While this technology is still at its early stages, conversational AI is now capable of accurately comprehending customer requests and responding in a natural way.
Instead of hiring more staff to increase the operational output of a traditional call center, which drives up costs, incorporating AI into the CX strategy can free up resources. Then, agents can focus on higher-level queries, keeping customers engaged and streamlining operational efficiency.
Once Strong CX is in Place, Everyone Can Eat, Drink and be Merry
Contact centers and CX leaders face an endless list of demands and expectations from customers, especially during the holiday season. On top of that, the uncertainty of the pandemic and travel restrictions has significantly increased the number of reschedules and cancellations this year. If CX teams are unable meet customers' high expectations for good service and flexibility, you risk poor customer experiences and diminishing sales.
One of the main underlying factors in not meeting customer expectations is inefficiency, which costs businesses money, time and customer loyalty. By streamlining contact center processes with some of these key steps, businesses can improve overall efficiency of CX teams and maximize resources this holiday season.
HotelExecutive retains the copyright to the articles published in the Hotel Business Review. Articles cannot be republished without prior written consent by HotelExecutive.